Why is debt-ridden Biyani interested in supermarket chain Nilgiris?
Despite fighting a rising tide of debt, Kishore Biyani-owned Future Group, India's largest retailer by revenues, is once again looking to expand its presence.<br /><br />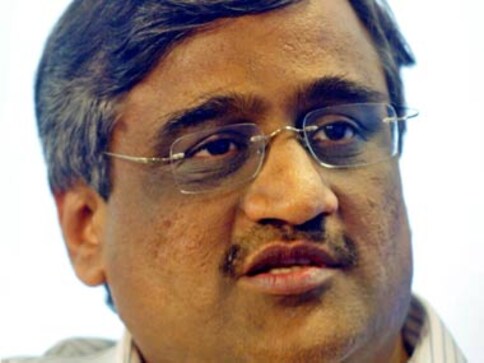 Despite fighting a rising tide of debt, Kishore Biyani-owned Future Group, India's largest retailer by revenues, is once again looking to expand its presence.
Biyani is in talks with private equity firm Actis Capital to buy out its majority stake in Bangalore-based supermarket chain Nilgiris, the Economic Times reported today citing a person with knowledge of negotiations. If the deal goes through, Biyani will get access to 140 super market chains in South India.
Ironically, Biyani's interest in Nilgris comes at a time when he is selling his non-core businesses to cut debt.According to experts, Biyani is also creating holding companies for businesses, including KB Fair Price and home improvement unit Home Town, with the intention of shedding sizeable stake. The acquisition of Nilgiris if it materialisesis seen boosting its neighbourhood store format KB Price.
Actis had acquired majority stake in Nilgiris Dairy Farm in September 2006 for Rs 300 crore but later increased its stake to 70 percent and was looking at an exit by the end of 2012. According to several reports, Actis has had discussions with both strategic and global private equity players including Temasek and Advent among others to offload its stake in Nilgiris but things did not progress over valuation issues and lack of clarity on whether Karnataka and Tamil Nadu would allow foreign players in multi-brand retail.
Nilgiris Dairy operates through the franchisee model. Half of its outlets are in Bangalore. Actis had invested in the back-end Nilgiris Dairy, which supplies into the franchisees.Apart from Actis, the government of Singapore owns a 23 percent stake in Nilgiris, while the rest is owned by its founders, the Mudaliar family.
"Actis has been trying to sell its stake in Niligiris for a long time but talks always failed to materialise due to the high valuation of $150 million. Given Biyani's tryst with his investments and the fact that the company has been struggling to pare its debt, I cannot understand why Biyani is looking to a acquire a regional player,"said Arvind Singhal, chairman of Technopak Advisors, a management consultancy.
But food is where Kishore Biyani sees the Future group reigning supreme.
From Foodhall for style food' to FoodRight ('international hyper') to Food Bazaar in the middle, to KB's Fairprice for the 'neighbourhood mall rejectors' and, at the very bottom, the Aadhaar rural wholesale and retail food services- Biyani has the entire food pyramid covered. And with the Niligiris acquisitionBiyani will be able to scale up its neighbourhood grocery format - the KB Fair Price.
KB Fair Price is a modern, self service neighborhood convenience store which stocks all the essential needs of a household in one store. Future Group plans to have 1,000 FairPrice stores by 2015 and thedeal will help Kishore Biyani to scale up this format and to make it attractive for foreign investors or companies. Until now KB's Fairprice shops are limited to Delhi, Mumbai and Bangalore.
Earlier this year, Biyani told BusinessWorld that he wanted to empower the kirana as a franchisee.
A few years ago, Nilgiris experimented with the concept of empowering small entrepreneurs to use its brand name. The project did take off and empowering the franchises has enabled store-level profitability while bolstering the operating margins of the companybut it is intrinsically difficult to find local entrepreneurs who can work with corporate processes across every city.
Nilgiris' small entrepreneurs were usually retired executives or businessmen who wanted to experiment with retailing. But it was Nilgiris that provided the backward linkages and supplies. If Biyani now gets access to Nilgiri stores, he would have the largest network of stores that he can supply to.
However, Singhal points out that Niligiris strength lies in regional play as they have built their brand loyalty in the South alone. "Extending the regional brand value to the national level doesn't make sense logically," he said.
But on the plus side, Nilgiris hasan advantage--it has a large private label portfolio, an established supply chain and more control over its products which is a big problem in this space, saidHarminder Sahni, managing director at consultancy Wazir Advisors.
So with higher marginsin private labels, a sharper focus on this front by Biyani is only a logical step. Currently,private labels contribute 40 percent of KB Fairprice's sales turnover. But going forward, this is expected to increase.In-house brands, such as Golden Harvest (staples), Sach (toothpaste, juice, ghee) and Tasty Treat are housed in the stores.
The company strengthened its reach in the convenience store format after it acquired the Big Apple chain of food and grocery stores last year for Rs 62 crore. Market research agency Nielsen expects India's private label market to grow five-fold to $500 million by 2015. Private label sales rose 22 percent in 2012, according to the agency.
So while Biyani will get access to over a hundred stores in the South the biggest challenge will lie in running the back-end operations, since the supply chain has to be local and cannot work at a national level.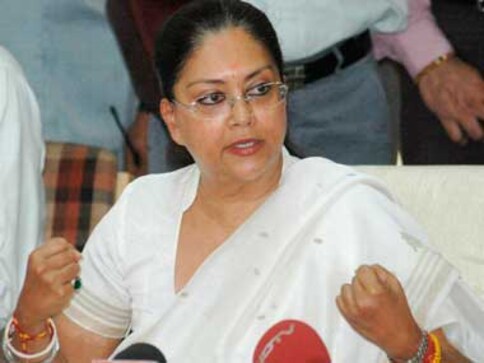 Business
A first of its kind public-private partnership
Corporate
CFFL began operations as a 50:50 joint venture between French menswear retailer Celio and Future Lifestyle Fashions.<br />
News & Analysis
Retail giant Future Group has confirmed acquisition of online furniture store FabFurnish. This is the first online acquisition that the Kishore Biyani-led group has made.