Why FDI isn't enough to help KFA or civil aviation revive
The share markets are building too much hope over FDI in aviation. The money is not going to rush in, and nor is the industry going to revive easily.
If one were to look at airline shares, it would seem as if happy times are just round the corner.
The Kingfisher share started flying earlier this week even before the airline's grounded fleet was given the go-ahead to bring it out of mothballs. Jet and SpiceJet shares are now quoting at three times their 52-week lows, and they are just 10-15 percent below their 52-week peaks.
It is the job of the market to discount the future, but this time they may be discounting it with unnecessary abandon.
Shares went up on every false signal - when the government said that it would allow airlines to import jet fuel directly; when 51 percent FDI was permitted in aviation; when anonymous source-based news appeared that Jet was close to a deal with Etihad for a stake sale; and even when Kingfisher claimed to be talking to Etihad; or, more recently, when Kingfisher presented a watered-down revival plan to the Directorate-General of Civil Aviation for allowing to fly again.
For those who still have stars in their eyes about the future of civil aviation, a close reading of the recent statements of the International Air Transport Association (IATA) Director General and CEO Tony Tyler will come as a splash of cold water.
Tyler debunked all talk of a quick takeoff for Indian aviation, and said even FDI is no panacea even though it is necessary. He told Business Standard: "No, I don't think it (FDI) is a game-changer, but it is a good thing. It will not solve the problems of Indian aviation. It...is not the panacea that some believe it is."
For those who think once Jet ties up with Etihad, or SpiceJet with some other foreign partner, the sky is the limit for airline shares, here's another kick in the gut. Tyler said he doesn't see much FDI coming in anyway. "Unless conditions in India are improved for the airlines, you are not going to see a flood of foreign carriers coming into the industry. Because foreign capital needs a return just as anywhere else."
Most of the money coming in will go to address basic issues like financial restructuring or payment of past dues. But the industry's underlying fortunes will not change unless the operating conditions do. Tyler thus kayoes all talk of FDI nirvana. "As long as high taxes prevail, high airport costs and congestion (prevail)... and high costs of operations exist, you are not going to get a lot of people to invest in airlines."
Unfortunately, money infusion is also a problem. The government's bailout of Air India has given the national carrier enough oxygen to undercut fares and gain market share, but this is denting the industry's profitability again.
As for Kingfisher, the less said the better. It is damned if it revives, damned if it doesn't. The revival plan submitted by the management this week was a weak one which does not address the fundamental issues of its Rs 8,000 crore losses, and accumulated debts of a like amount, not to speak of dues payable to a whole line of creditors - from airports to fuel suppliers to the taxman and to employees.
The airline is not worth reviving, but the management continues to try its best to do so with half-measures.
To the lack of a friendly environment for growth one must add the foolhardiness of airline managements as one of the biggest hurdles to the industry's future.
Politics
The 57-year-old former Bengal BJP chief is the candidate from Habra which falls under the Barasat Lok Sabha constituency of North 24 Pargana district
World
'It will be difficult, if not impossible, for Pakistan to control the Taliban and other militant groups in Afghanistan as the country spirals into a civil war'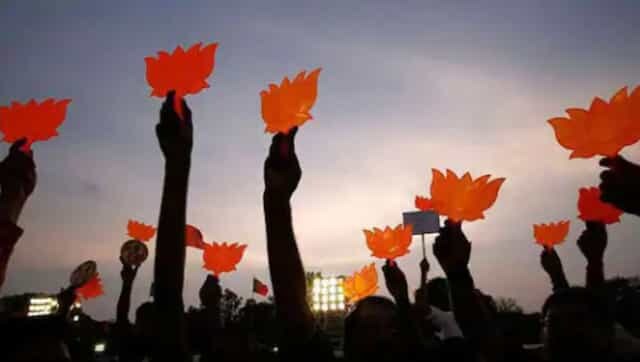 Politics
Jangalmahal is now seen as one of the strongholds of the BJP, and the party claims it will win all seats in the region