Why digital printing is not the answer to Kodak's woes
Kodak led the digital photography revolution, but failed to capitalise on it. It now plans to shift into digital printing, an area already dominated by the likes of Nikon, Canon, etc; a plan that might not save the company.
It's certainly a tragic tale: two days ago, Eastman Kodak, the American company that introduced the handheld camera to the world in 1900 and brought us first pictures of the moon, declared bankruptcy - another victim that couldn't keep up with the breathless pace of the technology revolution.
Ironically, Kodak led the digital photography revolution, but failed to capitalise on it. Kodak invented the digital camera, but Japanese rivals like Canon, Nikon and Fuji did a far better job commercialising it. Kodak spent far too much time betting heavily on photographic film even as the rest of the world went digital.
Certainly, the pioneer was slow in embracing its own revolution, but moving into digital photography would not necessarily have solved all its problems, as a story in US World News and Report points out.
"While digital cameras now dominate consumer photography, they're also low-margin products that are themselves being displaced by smartphones, tablets, and other devices with built-in cameras," the report noted.
"How would you like to have a business centered around electronic cameras in 2015?" asks Larry Matteson, a professor at Rochester University's Simon School of Business and a former Kodak executive in the report. "If that were your strategy, you'd be right back in the soup. That was never going to be Kodak's grand salvation in the long term."
A better idea, perhaps,would have been for Kodak to tap its expertise and technology for broader uses, as Fujifilm did.
Fujifilm, a photographic film supplier in the 1960s, handled the digital surge far better than Kodak did.
"What Fujifilm did was to look further than simply moving to digital photography from analog," a report in The Wall Street Journal said. "Instead, the company tapped its chemical expertise for broader uses, such as drugs and liquid-crystal display panels. Cosmetics, as well: It seems the process for stopping photos from fading can be used on skin, too."
It wasn't easy. The Tokyo-based company had to axe thousands of jobs and several manufacturing facilities.
Today, Fujifilm makes about 1 percent of its revenues from photographic film, down from nearly 20 percent a decade ago - and is aiming for 32 percent growth in net profit over the next two years, according to the US financial daily.
In contrast, Kodak's revenues have fallen by half since 2005 to $7.2 billion last year, with further declines predicted this year and next.
More troubling, the company has still not found something really viable to focus on for the long term. There are reports that along with trying to increase its campaign to extract more cash from its patent portfolio, Kodak might give up the photography business and focus on the digital printing market, according to this Bloomberg article.
That isn't exciting investors as all, since the digital printing market is already dominated by the likes of Nikon, Canon, Hewlett Packard and Ricoh, a division of IBM. There are big doubts over how much Kodak can grow in this market.
Undoubtedly, Kodak still has a very tough battle to survive going into the future. Even if it does, the glory days are unlikley to come back.
"Out of the bankruptcy proceedings, a much smaller company can emerge," Don Strickland, a former Kodak vice president for digital imaging, told Bloomberg. "But I really don't believe that there's going to be another Kodak moment."
Find latest and upcoming tech gadgets online on Tech2 Gadgets. Get technology news, gadgets reviews & ratings. Popular gadgets including laptop, tablet and mobile specifications, features, prices, comparison.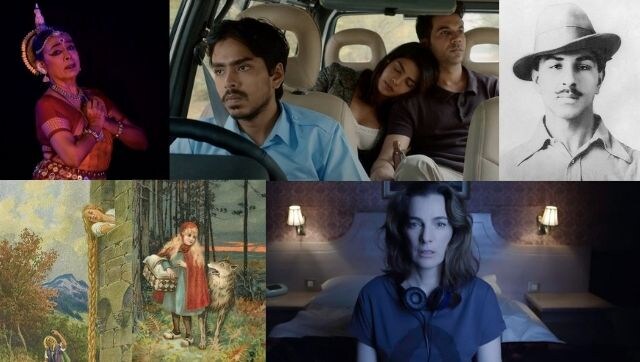 Arts & Culture
Every Friday, we'll bring you a curated list of online experiences — performances, talks, tours, screenings — to mark on your weekly calendar.
News & Analysis
Still heavily reliant on fossil fuels, Japan is still reeling from public anger over the 2011 Fukushima meltdown, which put all its nuclear reactors temporarily offline.
Entertainment
The clemency decisions capped a complex, symbiotic and often controversial relationship between Donald Trump and rap that dates back to the 1990s.