Why Cyrus Mistry was sacked: Saving House of Tatas meant tarnishing Ratan Tata's legacy
The successor to Cyrus Mistry has to be an insider who is acclimatised to the hushed and byzantine culture that permeates Bombay House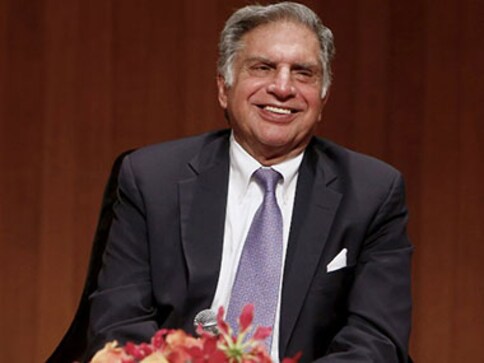 It seems quite ironical that India's biggest state and biggest corporate group are being convulsed simultaneously with internecine struggles. The media seems unable to make up its mind choosing between. If the political dynasty's drama has all the exaggeration and theatre of a village nautanki, the corporate drama, no less vicious and vicarious, is like a Shakespearean play staged by a Bombay college theatre group. They are same as far as the small ambitions of the principal players, where the only difference is in the language.
Like the UP drama, the Bombay House drama, is essentially about an aging patriarch unwilling to fully let go the reins to a chosen successor. Mulayam Singh Yadav anointed his son Akhilesh as the Chief Minister of India's largest state and putative inheritor of the clan's pelf and thralldom, and now finds in him a young man seeking to find his wings and get away from the restrictive influence and ways of the patriarch.
Similarly Cyrus Mistry, anointed by Ratan Tata, came a cropper when he tried to set right the ills that he inherited. In this case undoing the inherited mess meant shining a new and revealing light on the inheritance. The dilemma that confronted Mistry was that if did to reverse the trend he stood being damned by his predecessor, and if he didn't, he risked being damned by the vast body of Tata shareholders, lenders, customers and employees. He chose the later and a carefully assembled cabal divested him of his seat.
The simple facts about the state of the Tata Group is that it consists of 57 companies, of which 20 make an annual loss with regularity, with a handful making decent profits, and the rest just chugging along on the slow lane. While the Tata conglomerate was by far the biggest private corporate enterprise in India, it essentially survived because it was too big to fail, not in India where we are more cavalier with public funds and standards of performance. Just two of its businesses made enough money. Enough to keep the rest afloat. Only TCS, India's biggest IT services company, and the JLR business of Tata Motors could be considered true business successes.
But both face uncertain times. New advancements in robotic technologies now challenge the cost effectiveness of Indian IT workers, and the slowing Chinese economy casts a shadow on the futures of Jaguar and Land Rover motorcars. If the rest of the Tata group keeps hemorrhaging and TCS and JLR went the way of the other Tata companies we could very well see the death of a star that shone over the Indian corporate firmament for the last 147 years. This seemed the challenge Cyrus Mistry seemed to be addressing till he threatened Ratan Tata's legacy?
The question then is how could anyone have a personal legacy in a business that has been professionally managed since 1938. The founder Jamsetji Tata was followed by his son, Dorab Tata in 1904. His first cousin, Nawroji Saklatwala in 1932, succeeded Dorab Tata. After his death in 1938, another Tata, but no relative of the founder, JRD Tata took the helm. He remained Chairman till 1991, when he handed over to another non-Tata, Ratan Tata.
But names have strong associations, even if they are erroneous, as we know in the case of a famous political dynasty now in the evening of its history. Yet it is quite amazing to see every major national newspaper repeating that Cyrus Mistry is the second non-family head of the Tata Group. The first, to them, being Nawroji Saklatwala. Saklatwala was the last Jamsetji Tata blood relative to head the Tata Group. He was Jamsetji's nephew, being his sister's son. The Tatas who followed do not belong to the original line.
Interestingly enough Jamsetji had another nephew, another Saklatwala, who was another sister's son, who began life prospecting for iron ore for Jamsetji. He later on went off to England to seek his fortunes as a barrister. But other fields beckoned and the strong genes emerged. In the early 1920s when his cousin Dorab Tata was still the Tata chairman, Shapurji Saklatwala became a member of the British House of Commons from Battersea North as a Communist Party of Great Britain candidate. He went full circle from capitalism to hammer and sickle.
This group, India's largest with a turnover of over $105 billion, exists in the black mostly on the earnings of TCS, which in turn exists on body shopping. Things in the IT business can change overnight. Look at the erstwhile bellwether Infosys now languishing. Then what happens to the house of Tatas?
Tatas too need radical resection and restructuring. To save it would inevitably tarnish Ratan Tata's carefully cultivated legacy. Mind you the Tata trusts only have a majority in Tata Sons. Public institutions and individual shareholders still largely own the big Tata companies like Tata Steel, Tata Motors, Tata Chemicals and Tata Beverages. The trusts are mostly in a minority position in the group. Tata Sons exists by charging for use of the TATA brand name. To that extent it leads a parvenu existence living just within the folds of legality.
Ratan Tata is now calling for things to be done within the Tata Group which should have been done decades ago when he was still new on the job, and after he ousted the group of satraps who had entrenched themselves during JRD Tata's long reign. Power within the group was consolidated with him. With so many diverse businesses and with such challenging external environment with the state as the main facilitator of business success, Ratan Tata thought escape out of this death trap was by flight abroad.
By the time he retired over three-fifths of the Tata business is abroad. But that didn't work out as intended. The steel investment bombed. Only JLR hit pay dirt. But the Indian side of the business, with the exception of TCS, languished. This was in short Ratan Tata's legacy. This is the legacy he would like to be kept away from the analysts and business historians. But to get the Tata train back on tracks Cyrus Mistry had to undo just that. He paid the price in a boardroom coup. Interestingly enough, going by media reports, the two Tata Sons directors who abstained were Tata insiders and professionals. The ones who voted for removal were more recent additions to the board, handpicked by Ratan Tata.
Finally, there can be no return for Cyrus Mistry and no comeback for 78 year old Ratan Tata. One used up his time and lost, and the other doesn't have much time. So who will they find in the next four months, which is the outer limit set within which Tata Sons must find itself a new Chairperson? The topmost of the two names being most bandied about is Noel Tata, Ratan's half-brother and Cyrus's brother-in-law. Many take his candidature seriously because he is the rich and powerful Shapoorji Pallonji Mistry's son-in-law and will placate him. I don't think so. To get an idea of what Noel is all you have to do is visit any Westside store of the retail chain he manages. They are dull, boring and a business not apparently going anywhere.
Indra Nooyi who is the PepsiCo CEO is another one in the reckoning. Not having worked in India I don't think Nooyi would have the skillset needed to manage a hugely diversified and financially troubled conglomerate that is run by chieftains in an old world quasi feudal managerial style. Besides there is the complexity of the political economy. Managing a pizza and soda pop behemoth would be child's play compared to heading Tata Sons. Ditto for Arun Sarin who once headed Vodafone.
To my mind it has to be an insider who is acclimatised to the hushed and byzantine culture that permeates Bombay House. And who will defer to Ratan Tata as long as he is there.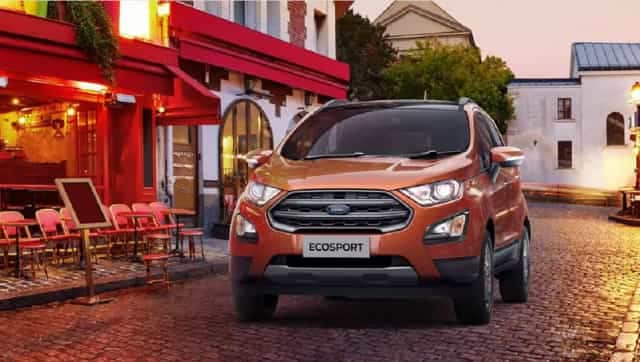 Business
It is quite apparent like its predecessors General Motors and Harley-Davidson, Ford too failed to create a space for itself in the highly competitive and price-sensitive Indian auto market
News & Analysis
With the Nexon EV, Tigor EV Ziptron and Xpres-T EV, Tata Motors currently holds more than 70 percent of India's electric vehicle market; to launch 10 EVs by 2025.
News & Analysis
Marking the restart of the IPL 2021 cricketing league, Tata Motors has launched the Tata Safari Gold Edition with prices starting at Rs 21.90 lakh.