Why big-ticket M&As in Indian IT often don't deliver
New Delhi: Big-ticket acquisitions in theIndian IT sector do not live up to the expectations in mostcases due to factors like management team exit of targetcompanies and a hurried integration process, says a report.
As per a study by investment banking major JP Morgan ofall M&A deals valued at $500 million or above, the "feel-good factor" that the prospect of a large acquisitionsometimes induces may be "more psychological" and may notsquare with the subsequent track record.
"Large mergers/acquisitions in this sector, much moreoften than not, don't live up to the expectations of theacquirer. Damned if you do, damned if you don't - this phraseseems to epitomise the large-scale M&A action in the IndianIT/BPO outsourcing space," JP Morgan said in its report.
Big-ticket M&As in Indian IT ordinarily have severalobjectives like introducing or raising growth profile in adistinct new function, selling the acquired capability intothe broader base of the acquirer's existing clients andachieving sufficient scalable offshore flow-through over time to scale and break even on margins.
"Our finding is that most large-scale M&As do not meetmany of their objectives," it said, while adding that somedeals have in fact done very badly. "It could be due to inability to preserve thedistinctiveness of the target, little incentive for targetmanagement to stay, especially if a fairly large portion ofthe consideration value is paid upfront, and hacking away toomuch of the muscle of the target firm, instead of the fat," it added.
JP Morgan said that historically, the market has beeninitially sceptical of larger mergers of listed entities,especially the deals involving merger of a larger company intothat of a comparatively smaller size.
"We find that it can be 12-18 months after a mergerannouncement that tangible value emerges (if it happens) forthe investor, as the acquirer sets about tackling the initialburden-of-proof," it added.
PTI
Subscribe to Moneycontrol Pro at ₹499 for the first year. Use code PRO499. Limited period offer. *T&C apply
Sports
The 110m hurdles world champion ran 7.29sec to shave one-hundredth of a second off the record Briton Jackson set in 1994.
News & Analysis
POCO M2 Pro (4 GB RAM/64 GB) that retails at a selling price of Rs 12,999 will be available for Rs 11,999.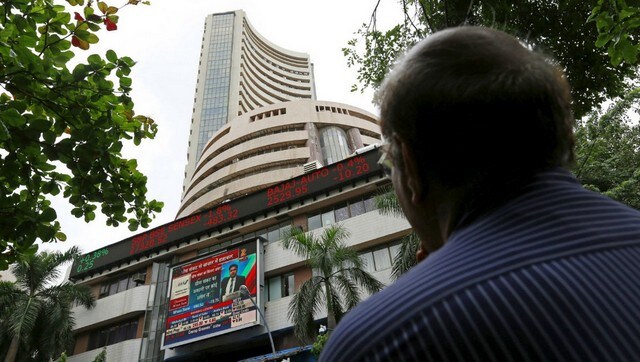 Business
The benchmark equity indices on the BSE and National Stock Exchange (NSE) were trading over 1 per cent higher in the morning trade