Why allow FDI only in marketplace e-comm? Need of the hour is to open up retail sector
If there is consensus and the marketplace model is actually allowed 100 percent FDI, this will address just one pain point in the retail industry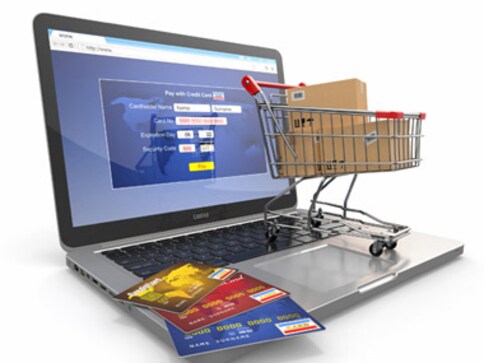 New Delhi - When the government goes around in circles over drafting policy for any sector, smart businessmen usually find a way to circumvent prevailing laws. Retail trade has been a bane for successive governments, which have tried to introduce insane clauses by dividing the industry into various formats and then selectively bar foreign investors from investing in India besides also placing myriad restrictions in formats where FDI is allowed. Babus believe they have been acting in the interests of the mom-and-pop stores -- the kirana stores -- which provide livelihood to vast swathes of Indians.
But at least the big boys of India's e-commerce segment have been doing business, oblivious to complete ban on foreign direct investment (FDI) in retail, by devising a unique model called marketplace. Until now, no definition of this model exists in any policy related to the retail trade and this oversight has been used by e-comm giants to set up their businesses with active participation of foreign investors.
They say the marketplace model allows them to offer a platform for retailers to connect with buyers and that they own no inventory so there is no question of flouting norms. Technically, these guys are right.
Now, reports suggest that the government has begun thinking of allowing 100 percent FDI in the marketplace model of e-commerce. Before we start cheering this move to open up just one segment of the retail industry to foreign investments, let us understand the futility of this piecemeal approach. If there is consensus and the marketplace model is actually allowed 100 percent FDI, this will address just one pain point in the retail industry.
For one, this move shows capitulation of a government which has so far been unable to stop retailers from using loopholes or omissions in the existing policy framework while it continues to place illogical restrictions on FDI in other retail formats.
Secondly, what will this move achieve? The big boys are already funded through FDI - in some cases by more than 50% - so there seems to be no dearth of foreign investors, pension funds or the likes who are investing in Indian e-commerce without a care about which model it actually follows. This move may, at best, stem the rising instance of e-commerce companies shifting their base overseas for easier access to funding.
Instead of getting into models of business, placing restrictions on sourcing and trying to appear kirana-friendly, the government should take a clear call on whether FDI is fine in retail trade or not.
"The government must draft a new retail policy where it is clear about FDI. Either ban FDI completely or allow it without restrictions on which model the retailer is following," says Arvind Singhal of retail consultancy Technopak.
Retail trade in India is categorised variously into heads such as single or multi brand, marketplace or inventory models, wholesale cash and carry or front end. Restrictions have been placed on FDI in most cases with only 51 percent being allowed in single brand retail and 100 percent FDI allowed now allowed in B2B e-commerce.
It must be noted that foreign investors seem unconcerned with the model an Indian e-commerce company is following since several estimates put the amount of FDI the big guys have attracted in the last two years through their marketplace models at $5 billion.
An official at a large e-commerce company points out that though the marketplace model probably does not exist in any other country in the world, it is beneficial in India since it helps small sellers expand their geographical reach and therefore nullifies fears of kirana owners getting impacted adversely by the arrival of foreign investment in the sector.
His argument: FDI should in fact not be allowed in the inventory-lead model of e-commerce (where the e-commerce company owns the inventory) since then large global retail brands can distort markets through pricing power.
However, some of the smaller start-ups in the sector are happy to hear the news that DIPP is reviewing the possibility of liberalising the marketplace model.
"It will send a positive message to the industry and foreign investors. We are also hopeful that this is the start by the government to break down barriers of policy regulations for different business models followed by the industry," said Amir Jariwala, secretary, Ecommerce Coalition.
Jariwala is also of the view that there should not be separate policies for attracting FDI for B2B or marketplace or even inventory-led B2C Ecommerce. "The government should allow 100% FDI for the entire ecommerce industry, irrespective of the business models followed by them," he says.
Interestingly, the government's move to allow 100% FDI in the marketplace model comes just when the Delhi High Court is examining a PIL which alleges FEMA violations by e-commerce sites. A probe against 21 companies is already on, on a petition filed by the All India Footwear Manufacturers and Retailers Association which alleges violation of FD rule by e-commerce companies.
Instead of getting into the marketplace versus inventory-lead models, the government should just open up retail trade to FDI. Period. A survey of 1500 small traders across six mega metros and 500 manufacturing MSMEs across eight product categories last year found almost zero instances of closure of businesses due to increasing e-commerce in India.
The survey "Computing the socio-economic value addition of FDI in e-commerce sector" was conducted by Pahle India Foundation, founded by economist Rajiv Kumar.
Nirupama Soundararajan, co-author of the survey had said at the time of its release that FDI should be allowed in inventory-led models of e-commerce too since this will enable large e-comm players to take the risks associated with inventory management. As of now, MSMEs have to bear these risks without being equipped to handle them.
Reacting to reports about easing FDI norms in marketplace model of e-commerce on Tuesday, the Confederation of All India Traders (CAIT) opposed any such move and in fact said that allowing FDI in e-commerce will be worst than allowing FDI in retail.
"The CAIT has deeply regretted that so far no scheme has been evolved to ensure growth in Indian small businesses whereas the government looks more eager to provide facilitation to MNCs which is unreasonable and unjustified," a CAIT statement said.
Not just small retailers, even big Indian multi brand retailers who have invested large sums in real estates and other fixed costs for brick and mortar retail business have been opposed to any relaxation in FDI restrictions.
The government should open up the retail sector, slowly and with adequate safeguards to the kiranas initially, instead of taking a piecemeal approach.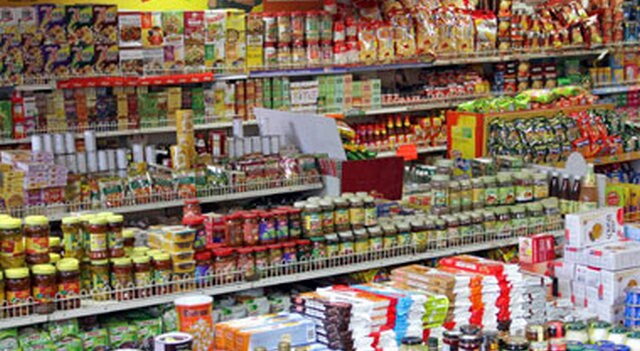 Business
According to the RBI, it is expected that headline inflation will peak in the fourth quarter of the current fiscal and soften thereafter
Business
Addverb Technologies co-founder and CEO Sangeet Kumar told PTI that the company will continue to operate independently and will use the funds received from Reliance to expand business overseas as well as set up one of the biggest robotic manufacturing facilities in Noida