Whistleblower in ICICI-Videocon case levels new allegations against Kochhar in letter to prime minister
Whistleblower Arvind Gupta claims Essar Group used Mauritius-based front companies to round-trip Rs 453 crore to Deepak Kochhar's NuPower Renewables
Arvind Gupta, the shareholder activist who raised serious concerns about questionable deals between Videocon Group and NuPower Renewables Ltd, a company owned by Deepak Kochhar, husband of ICICI Bank Managing Director and CEO Chanda Kochhar, has levelled fresh allegations against the husband-wife duo.
In a letter dated 11 May, 2018, dispatched to Prime Minister Narendra Modi, several regulators and ministries, Gupta has said NuPower received round-tripped investments of Rs 453 crore from Essar Group, routed through an organistion called Matix Group and its holding entity Firstland Holdings Limited, both based in Mauritius. These firms are owned by Nishant Kanodia, husband of Smiti Ruia, who is the daughter of Essar Group vice-chairman Ravi Ruia.
"Unlike [the] Videocon deal, here Essar Group has used front companies in Mauritius to round-trip money to NuPower, not directly," Gupta told Firstpost.
NuPower Renewables was funded by Firstland Holdings (owned by Kanodia) by subscribing to Compulsorily Convertible Preference Shares (CCPS) between December 2010 to March, 2012 in four rounds of transactions. Further, the letter says, Matix later made a profitable exit from NuPower, shortly after their investment, by divesting their investment in favour of yet another Mauritius-based foreign investor, D H Rnewable Power Holdings, Mauritius, the letter says.
DH Holding did not just acquire Firsthand Holdings' equity for Rs 325 crore but also invested an additional Rs 128 crore fresh investments by subscribing to CCPS, thus investing a total of Rs 453 crore. "Identity of DH Holding needs to be found out through investigations," Gupta said.
Secondly, the shareholder alleges that Matix group has been proxy investor for Essar Group for a questionable deal with NuPower Renewable Group since the Group had no direct business dealings with NuPower or ICICI Bank. The shareholder also alleges that Anirudh Bhuwalka, the owner of A-One Parts & Services limited and the nephew of Shashi and Ravi Ruia, invested Rs 197 crores for acquiring NuPower Technologies, a firm in the NuPower group. In return, Gupta alleges, Chanda Kochhar played an instrumental role in extending loan facilities to Essar Group between 2007 to 2012 to fund various overseas acquisitions from a group of banks, where the lead bank was ICICI Bank, the letter says.
Essar Global obtained sweetheart deals from ICICI Bank's overseas branches in Singapore, UK and New York to acquire Essar Steel Minnesota, USA and Algoma Steel, Canada. ICICI Bank was the lead lender of a bank consortium in lending $530 million to Essar Steel Minnesota LLC on 29 December, 2010, $350 million for Essar Oil (UK) LLC. Most of these loans had turned NPAs to banks including ICICI Bank.
ICICI Bank's response
"Typically, we do not respond to client specific queries. However, given the various insinuations and incorrect information mentioned in your email, we would like to clarify the following:
"All facilities that were availed by Essar Oil UK from ICICI Bank have been completely repaid. Please note that the loan figure mentioned in your email is grossly overstated. With regards to your query on Essar Steel Minnesota, we would like to inform you that a consortium of seven Indian banks including ICICI Bank had sanctioned loans to the entity. Also, large US funds gave loans to the company. Out of the total debt of the company of $1.02 billion, ICICI Bank's share was less than 25 percent. The figure of $530 million loan mentioned in your email is wrong and grossly overstated. Due to various factors, the loan facilities provided to this project were classified as non-performing by all lenders. The resolution process pursuant to the same is under process.
"Further, we would like to state that while sanctioning all these loans, all the internal processes of credit risk rating, credit appraisal and credit approval were duly followed within the Bank. Hence, it will be totally inappropriate and misleading to attribute any wrong motives to ICICI Bank for these loans."
Essar Group's response
"We understand that your query relates to a letter written by one Mr Arvind Gupta. Please note we are examining the contents of the said letter which clearly are malicious and baseless inferences drawn by vested interests. We shall soon release our stand publically. We will share a copy of the same with you. Suffice to say that Essar Group has no investments or dealing with First Land Holdings or Nupower, which fact has been said umpteenth number of times in the past."
Thereafter, an Essar spokesperson said: "A letter by one Arvind Gupta has made certain libelous accusations against Essar. We strongly condemn these allegations, which are clearly motivated. Essar does not have any business interest in Firstland Holdings Ltd. Moreover, as we understand, AMW Motors Limited Mumbai has not made the investment of Rs 197 crore in Nupower, contrary to the claims made in the letter. Essar has been dealing with ICICI since 1980. All transactions with them have been made in a very open and transparent manner, and in accordance with all applicable laws of the land."
Matix Group's response
"The Matix Group categorically and unequivocally refutes the allegations made in the letter purportedly written by one Mr Arvind Gupta. The letter makes claims that are completely false and baseless, and seem to be driven by a vested interest and an ulterior motive. Essar does not have any business interest in Firstland Holdings, contrary to what is being alleged. Firstland Holdings' investment in Nupower was made on merit to participate in the renewable energy sector, and has since been divested. No loans were ever taken by Matix from ICICI Bank."
However, an email sent to NuPower remained unanswered.
According to the information on its website, NuPower has nearly 700 MW of renewable energy assets operating and in pipeline located across six states. The company sells power to various state grids vide 13 to 20 year Power Purchase Agreements and also sells directly to corporate customers on long term power purchase agreements. According to this story in The Economic Times , the combined debt of NuPower Technologies, NuPower Renewables, NuPower Wind Farm, and Echanda Urja increased 22.5 percent to Rs 1,008.6 crore in FY17, from Rs 823 crore in FY15 while the revenue dropped by 17 percent to Rs 206 crore, from Rs 249 crore.
ICICI-Videocon case
Gupta had earlier alleged a 'deal' between Deepak Kochhar and Dhoot of Videocon group. Gupta first sent the letter to PMO in 2016 arguing that for wrongful personal gains both parties acted in a non-transparent manner with respect to certain financial transactions. Gupta alleged that the Videocon group promoter Dhoot formed an equal joint venture - NuPower Renewables Pvt Ltd (NRPL) - with Deepak, invested Rs 64 crore in the JV and later transferred the entire stake to Kochhar. Gupta then linked those transactions to a 2012 loan worth Rs 3,250 crore from ICICI Bank to the Videocon group, and termed it a possible murky deal.
After nearly two months, the allegations came to light, ICICI Bank's board on 29 May, 2018 decided to set up an independent probe into the issue. But this was after fiercely defending all the charges against its CEO and the board initially giving a clean chit to Kochhar and reposing 'full faith and confidence' in her even before conducting a detailed independent enquiry and refused to ask Kochhar to step down temporarily, till her innocence is proven without doubt.
Meanwhile, Mint reported that Chanda Kochhar has been asked by ICICI Bank to "be on leave till the probe is over", which the bank has denied.
Both Kochhars and Videocon Group had denied all the charges of wrongdoing.
Find latest and upcoming tech gadgets online on Tech2 Gadgets. Get technology news, gadgets reviews & ratings. Popular gadgets including laptop, tablet and mobile specifications, features, prices, comparison.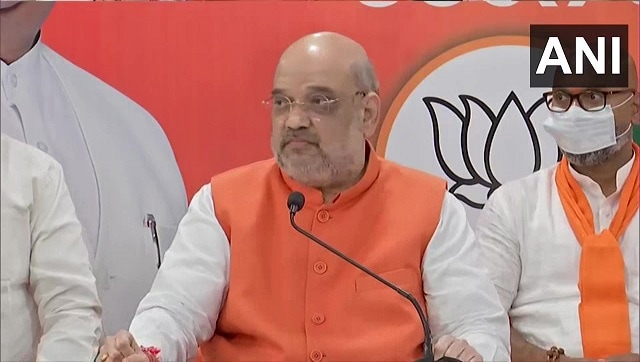 India
India's gross domestic product (GDP) had contracted by a record 23.9 percent in the first quarter (April-June) of the 2020-21 fiscal as the coronavirus lockdown pummelled economic activity
India
The modalities of anti-coronavirus vaccine delivery, distribution and administration were also discussed during the meeting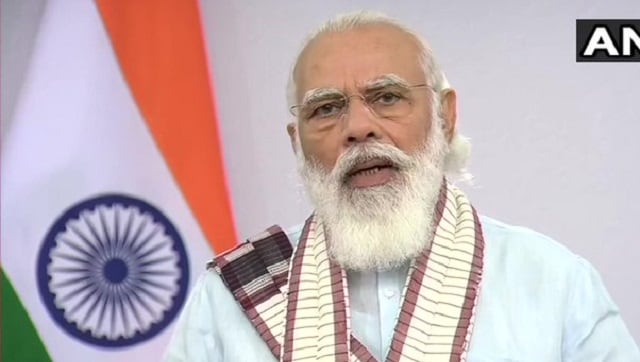 India
Addressing the concluding session of the 80th All India Presiding Officers Conference via video, the prime minister said that having elections at different places every month is hampering the development work in the country