Where are the jobs? Only 2.31 lakh added in 2016 when 10-15 lakh youth enter job market each month
The Labour Bureau which tracks employment generation across select sectors quarterly has smartly altered the sample size and the sample itself, now terming the data released for calendar 2016
New Delhi: Two in three Indians are below 35 years of age and about a million more Indians need employment every month – some estimates peg this number to 1.5 million or 15 lakh. And how many jobs is Modi government helping generate each month? According to government's own data, in the nine months till December 2016, only 2.31 lakh new jobs were created across eight labour intensive sectors. This averages to 0.26 lakh new jobs a month (against at least 10 lakh needed), not even a 1,000 jobs a day, or just about 840 new jobs on an average each day of the nine months under review.
Remember, the Labour Bureau which tracks employment generation across select sectors quarterly has smartly altered the sample size and the sample itself, now terming the data released for calendar 2016 as "new series". This implies one cannot compare job generation data which was released for earlier years, where too, there was a huge gap between how many jobs were needed and how many were actually created. The latest data shows that 1.32 lakh new jobs were added in the October-December period of 2016, far more than the 32,000 added in the immediate previous quarter and 77,000 in the April-June quarter of 2016, The Hindu report said.
This means the Labour Bureau is stressing on the fact that demonetisation, which led to large scale job losses in the unorganised and labour intensive sectors, had little impact on the sectors covered by the Bureau under its quarterly survey. But even if one were to agree with the Labour Bureau's findings about the quarter when demonetisation wreaked havoc, a cursory study of the previous, "old series" data by the same Labour Bureau, makes it clear that job generation has been at pathetic levels under the Modi government since it assumed office in the summer of 2014. As per the Bureau, no new jobs were created but there was actually a decline of 20,000 jobs across eight labour intensive sectors in the December quarter of 2015.
Remember, the September quarter of the same year had added 1.34 lakh new jobs across the same eight sectors and was still the slowest quarter in the previous six years (barring 2012 where quarter wise data was not available). So total number of new jobs created across the eight sectors between January-December 2015 stood at just 1.35 lakh, making it the slowest pace of new jobs being created since 2009.
Here's some easy math for grasping the enormity of this slowdown in jobs under the NDA: The Modi government took charge in mid-2014 and for that full year, 4.93 lakh jobs were added across these eight sectors. So job addition in the first full year of this government fell to just a fourth of 2014 and was only a tenth of the growth seen in 2009, when the UPA was in power.
The government seems to be seized of this imploding jobs' crisis. The Business Line report quotes Labour Minister Bandaru Dattatreya saying the Centre will ensure jobs for 5 crore unemployed people in the country by 2020 and that this target will be achieved by a combination of measures such as digital solutions and regular job melas. Is this a concrete roadmap for job creation?
This reply by the minister in Rajya Sabha shows that unemployment rate among the youth (aged between 18-29 years) was over 30 percent in Himachal Pradesh and Sikkim in 2015-16 though the national average is 3.7 percent.
Not everyone is pessimistic about our job creating abilities. Rituparna Chakraborty, Executive VP of Teamlease, said the hiring scenario is improving month on month now. "A million people are joining the workforce but we are not creating new million jobs each month. But we are doing better than previous years. Are these new job seekers skilled enough to get the jobs? ….. No one has a magic wand to create a million jobs but we are in the right direction. Can we do it in next one year? No. But in the next 5-6 years it is possible."
But D K Joshi, Chief Economist at Crisil, pointed out that the government's ability to create jobs, in the sectors it operates in, is anyway very limited. "The rural job guarantee scheme MNREGA is a safety net, not a long term employment generator. In the public sector, no new jobs are being created. What the government needs to focus on is skilling people and ensuring an uptick in economic activity through policy interventions, getting incremental investments etc. so that job creation gets accelerated."
Joshi pointed out that the manufacturing sector – which the labour bureau survey says employs about half the workforce in this country – is not only growing fast enough, its labour intensity is also falling thanks to new phenomena like automation.
But Chakraborty of TeamLease said hiring outlook has turned positive now, driven by a positive sentiment – some driven by positive impact of demonetisation, some by coming of the GST regime and that government policies are spreading a positive outlook. Rising domestic consumption is where jobs are bouncing back – in sectors such as E-commerce, consumer durables, FMCG, fintech, pharma and healthcare. Automobiles was hit briefly due to demonetization but this has also now bounced back. Some badly hit sectors such as construction, jems and jewellery will take a while to bounce back because there is a lot of informal labour employed here.
Informal sector employment is India's biggest problem with jobs data and any kind of mapping of job creation. Almost 85% of the workforce is employed by the unorganized sector, making any credible data generation an insurmountable problem. It is this unorganized sector which saw the maximum debilitating impact when demonetization shrunk jobs in the last quarter of calendar 2016 and this is perhaps why the impact has not shown up in the government data – unorganized sector is hard to map.
So what's the prognosis going forward? As Chakraborty said, bridging the employment gap would be a gradual process and may not be achievable unless there is a significant uptick in the economy.
Find latest and upcoming tech gadgets online on Tech2 Gadgets. Get technology news, gadgets reviews & ratings. Popular gadgets including laptop, tablet and mobile specifications, features, prices, comparison.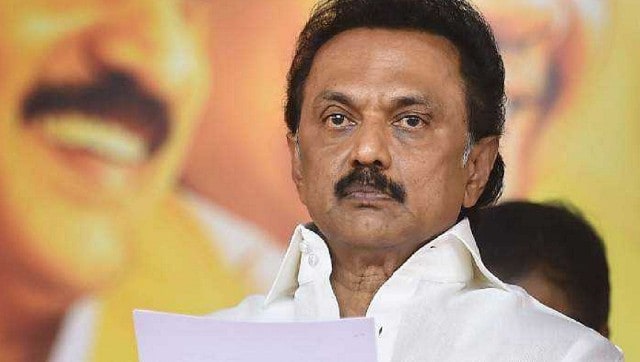 Politics
The DMK leader said contrary to Prime Minister Narendra Modi's assertions, "education will not be available to all" if the NEP is implemented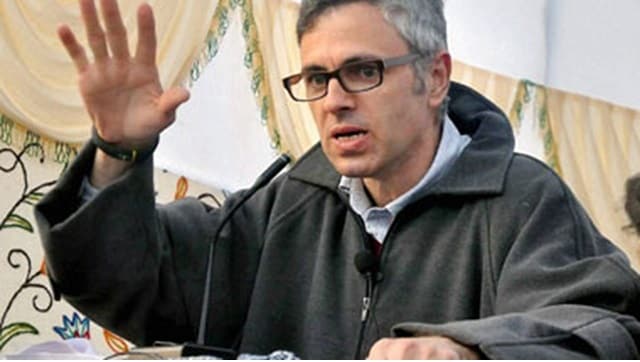 Politics
Of the recently released mainstream Jammu and Kashmir leaders, none has publicly called for restoring Article 370. Their silence has not gone unnoticed.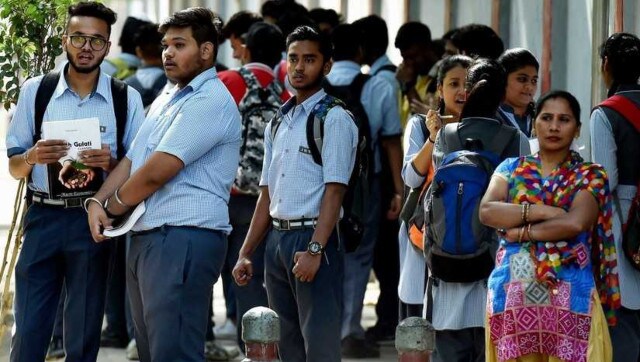 India
The reforms embedded in the National Education Policy 2020 represent an overhaul of the current education system and could usher in a better tomorrow for the country