When GoQii impacts a billion people, I will consider myself successful, says CEO, founder Vishal Gondal
GoQii caters to all healthcare needs an individual may have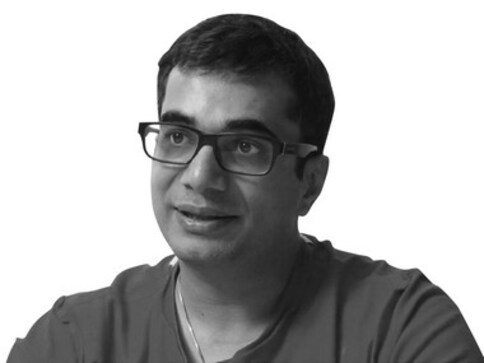 The annual United Nations Young Changemakers Conclave (UNYCC) will be held in Mumbai on 27 October. This will be the ninth edition of the event.  Started in 2011, the conclave has had speakers as diverse as Justin Trudeau, Prime Minister of Canada to Raghuram Rajan, former governor, Reserve Bank of India to Ravi Shankar Prasad, Union minister. UNYCC  is an initiative by X Billion Action Lab and UNIC for India and Bhutan to enable a dialogue about creating systemic change and reimagining impact in the digital age.
The theme of this year's conclave is 'Re-imagining Impact' in the digital age and will explore topics such as 'Re-imagining Content', 'Re-imagining Society', 'Re-imagining God', 'Re-imagining Money' and 'Re-imagining Conflict'. This year's speakers include Smriti Irani, Union Minister of Textiles, Omar Abdullah, former Chief Minister of Jammu and Kashmir,  Radhanath Swami of ISKCON, Junaid Ahmad, India country head of World Bank and Umang Bedi, President of Dailyhunt. To attend the ninth edition of the UNYCC, you can register here.
Firstpost spoke with Vishal Gondal, founder and CEO of fitness technology venture, GoQii who is one of the speakers at the event.
Excerpts from the conversation:
What inspired you to get into health and fitness sector? How has been the journey so far?
I was running a gaming startup 'Indiagames'. I decided to launch GoQii because I believed that I had found a unique way of helping people change their lifestyle. I had gone through the same challenge. It has been over four years since I began my journey towards the path of fitness and a healthy lifestyle.  This did not happen with technology alone.
GoQii a band that comes with personalized coaching. From merely a being a band with a personal coach we now have moved to become preventive healthcare company. GoQii offers digital health and fitness subscription service that combines remote personalised coaching with fitness tracking technology to help shift to a permanent healthier lifestyle. It caters to all healthcare needs an individual may have – coaches, doctors and nutritionists, partnerships with insurance companies and diagnostic labs, health food and provides master classes on lifestyle and disease management.
Currently, we have over 300, 000 users and over 1, 000+ nutritionists with a strong growing presence in India and China. We have launched GoQii Health Store, a one-stop online health store that offers curated health products and services and GoQii Play, an online live video platform for health and wellness coaching. We have several tie-ups for diagnostics we have a tie-up with Thyrocare, Max Bupa for Insurance to name a few. Being a preventive healthcare company we are now also entering the disease management space.
In the teeming world of startups in India, there is a substantial number that caters to health. How do you see their entry and progress impacting sector?
While India's GDP has constantly been growing at about seven percent, the country's healthcare sector continues to lag behind. The healthcare system in India has consistently fallen short on all parameters particularly of equitable improvements in the health status of all citizens and mainly the poor, the quality of care provided, and social and financial risk protection given to citizens.
Healthcare is a big need in India and there is a huge gap in terms of providing health care to the entire nation. There are many healthcare startups that have been launched. But, each of these is working in silos and are provider-centric in the sense that they are catering to hospitals, doctors etc and are not customer-centric.
How can health tech sector help in improving healthcare facility in rural India?
Technology has made many aspects of life easier for people living in rural and remote areas. But, in healthcare, there has been a challenge, especially with patients receiving ongoing or complex treatments for certain illnesses, who may need to travel long distances for various healthcare services. GoQii Sanjeevani, is a project for preventive healthcare through technology at the grassroots level. This is in line with the Modi government's focus on Preventive Health Care and Universal access to good quality health care services which was recently announced and approved as a part of National Health Policy, 2017.
You also mentor startups. What is the big challenge, according to you, that startups face?
The big challenge is that nobody is working on 'hard' problems and everyone expects instant results. A good idea takes time to develop and reach out to consumers. Fundraising is easy and many startups are getting funding. And they are assuming the fundraising to be their success. Real success is when you have paying customers and a sustainable and scalable business model.
What does your success mean to you? 
For me, success has always been a byproduct of following my passions and pursuing my dreams. Most people try and measure success by putting a dollar value to it. However, true success is measured on how you have been able to have a positive impact on society. People like Mahatma Gandhi, Albert Einstein and Mother Teresa were not billionaires but we remember them even today more than any billionaires. I had a dream to create a preventive healthcare platform which should impact a billion people and the day I do that I will consider myself to be successful.
Opinion
Entrepreneurs and investors are urging the Government of India to rationalise the entire taxation system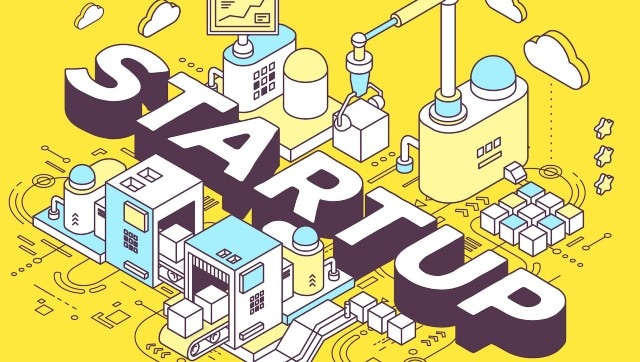 Opinion
It is necessary to provide tax incentives to startups investing in R&D, and angel investors, VCs who invest in startups
Explainers
Bill Gates has financed Rumin8, an Australian startup, that is developing a seaweed-based nutritional supplement to prevent cows from releasing methane emissions. Methane can significantly increase the planet's heating as it is the most prevalent greenhouse gas after carbon dioxide