Ratan Tata makes his 14th investment: this time start-up Holachef is the lucky one
To get the attention of Mr Tata, the start-ups have to echo the qualities that he stands for: sense of responsibility, commitment, passion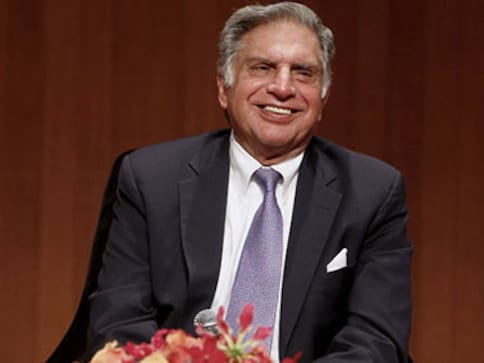 Food tech start-up, Holachef, is the latest to get investment from Ratan Tata, chairman emeritus of Tata Sons.
Announcing the investment of an undisclosed sum, an overjoyed Saurabh Saxena, Co-Founder and CEO of Holachef, said, "Ratan Tata's name and body of work is synonymous with trust and consumer focus. With his guidance, Holachef is sure to become a leader in the food-tech space, with customer delight at its core. By winning his trust, we have raised the bar of quality and excellence for ourselves."
Launched in September 2014 by Saxena and Anil Gelra, Holachef has been rapidly increasing the customer base in Mumbai and more recently in Pune.
The company had raised Series A funding of Rs 20 crore in a round led by Kalaari Capital in June 2015 and raised a seed fund of Rs 2 crore from India Quotient in February 2015.
The start-up was launched for retail consumers in September 2014 in Mumbai's Powai area. Currently, its services are available in Mumbai and Pune. One can place orders through the website (www.holachef.com) or mobile app on Android and iOS.
This is the 14th startup investment  Tata has made in his personal capacity after his retirement in 2012. At the time of his retirement, he had said that he wanted to reach out to people and have them draw from the Tata Trust's expertise to give a strong push to new businesses.
Just like the salt to software conglomerate that he headed, Tata's investments also encompass a wide range of sectors, from health to women empowerment to technology.
"What I look at while investing in startups is the quality and intelligence of the entrepreneurs," Tata had said explaining his investment rationale after joining Kalaari Capital, a venture capital fund, as an advisor.
During his acceptance speech at the Rockefeller Foundation where he received the Lifetime Achievement Award, Tata said businesses should be sensitive to the fact that they are making a difference in places where they operate and they have to do things to help the community prosper.
Clearly, to get noticed by Tata, start-ups have to echo the qualities that he stands for: a sense of responsibility, commitment, passion and persistence.
Some like Nidhi Agarwal of Kaaryah, a company which deals in western non-casual wear, just wrote an email to Tata and was able to close Series A funding backed by him and a few other investors.
With India's start-up scene booming, there is much for Tata to do. His personal wealth is pegged at $1 billion.
Explainers
After a chaotic week, UBS, Switzerland's largest bank, inked a historic deal to acquire Credit Suisse for nearly $3.25 billion with Swiss government backing. The deal — praised by many — is to calm the global market, which has been panicking, and support financial stability
World
With Credit Suisse in trouble, there was panic that the banking crisis was spreading to Europe. With the Swiss central bank stepping in, there is a respite for now. But the institution's history remains chequered. Here's a look at some of its biggest controversies
Explainers
China's involvement in the region shifts from being purely driven by commercial interests to one that involves security cooperation, to safeguard its expanding assets and expatriate population