What RBI's ban on 0% interest loans means for consumers and cos
What is significant is that the notification has come just ahead of the festival season, when consumer goods companies cash in on the upbeat sentiment in the economy by offering many visibly attractive loan schemes for everything from phones to LCD TVs.
By Rajesh Pandathil and Bindisha Sarang
The Reserve Bank of India is again at it. After it exposed how builders and banks take customers for a ride by launching 80:20 schemes, the central bank has now come down heavily on some rampant unhealthy practice in retail loans.
In a notification on its website, the RBI on Tuesday sought create awareness among customers about such practices.
What is significant is that the notification has come just ahead of the festival season, when consumer goods companies cash in on the upbeat sentiment in the economy by offering many visibly attractive loan schemes for everything from phones to LCD TVs.
Here is all you need to know about the RBI action:
What the RBI said
i) The RBI has asked banks to offer uniform interest rates and processing fee on equated monthly instalment (EMI) credit card schemes for retail products, discouraging them from offering such products with zero percent interest.
Banks are loading the expenses incurred in sourcing the loan (viz DSA commission) in the applicable RoI charged on the product.
If the interest rate and processing fee are not uniform, such schemes only serve the purpose of alluring and exploiting the vulnerable customers.
ii) Banks should make customers fully aware of the benefits of subventions/discounts on price or moratorium period for payment offered by manufacturers. Banks should not take advantage of the ignorance of the customer.
"If there is a discount offered in the price of a product, the loan amount sanctioned for the purchase should be after taking into account the discount, rather than giving effect to the benefit by reducing the RoI. Similarly, if there is a moratorium period for payment available, the benefit should be passed on to the customer by ensuring that repayment schedule, including the interest servicing, commence after the moratorium period only rather than adjusting it in the RoI," the RBI has said.
iii) Banks should sever ties with merchant establishments that charge a fee on debit card transactions.
What it means for customers
Here's a typical example of the 0 percent EMI scheme. So let's say, A gives B a loan of Rs 10, where B pays back Re 1 per month in 10 months. The impression created is that there is no interest rate charged. But if A is also charging a processing fee of Re 1? Then the actual money lent will be Rs 9. Inother words, Re 1 processing fee actually works as an interest, which works out to 23.56 percent per annum.
So the RBI move is good news for customers. As noted earlier, the notification is aimed at creating awareness among the common people about the schemes floated by the companies and banks. Of course, you probably buy the product via credit card or by savings funds towards the buy. We believe that many people want to buy gadgets even when they don't have the financial capacity to buy. And by getting into these EMI offers they simply get into unmanageable amount of debt. Sure, you won't be able to buy your gadget on the zero percent scheme, but that's all right, you might just try another option called savings.
What it means for companies
Naturally, consumer goods companies are crying foul. They were banking on such schemes to drive their festival sales and with the RBI notification, cautious customers are likely to be stay away, they feel. According to a report in the Business Standard, about 20-30 percent of consumer goods sales happen via such zero percent EMI schemes. Such schemes are usually offered for premium products. Nilesh Gupta, CEO of Mumbai-based consumer durable goods retailer Vijay Sales, has been quoted as saying that the size of transactions will come down by 15-20 percent. Future group CEO has termed the move as anti-consumption.
What it means for economy
True. It is likely to bring down the sales overall. But in the long run it augurs well as consumers take informed decision. Such schemes result in sentiment-driven purchases. They inflate demand. This is not good in a low-growth, high-inflation scenario, which is prevalent in India now. Moreover, it is important that people know that in an economy where inflation is high, cash too comes at a higher price. This will help restrict demand and in turn control inflation at least to an extent. After all, the interest rate in the economy is trending upwards. Zero interest rate schemes-especially when it is just name sake-will only distort the real picture. The RBI is setting this anomaly right.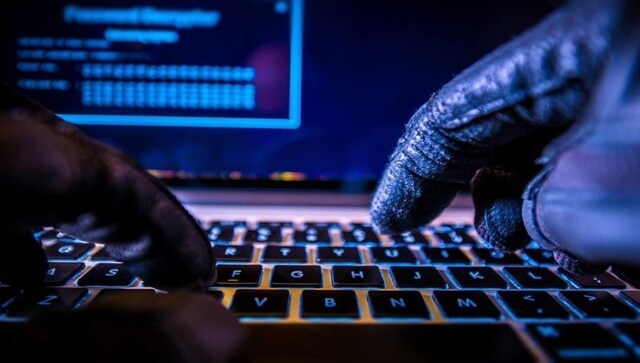 India
Key reasons identified for the increase in fraud incidents over the last two years include large-scale remote working models, an increase in customers using non-branch banking channels and the limited/ineffective use of forensic analytics tools to identify potential red flags
World
Pakistan and the IMF had signed a $6 billion deal in July 2019 but the programme was derailed in January 2021 and restored briefly in March, 2021 before again going off the track in June, 2021.
Business
Addverb Technologies co-founder and CEO Sangeet Kumar told PTI that the company will continue to operate independently and will use the funds received from Reliance to expand business overseas as well as set up one of the biggest robotic manufacturing facilities in Noida