What is driving women entrepreneurs to smash the glass ceiling in biotech?
India is the third-largest startup hub in the world, but in 2016, only 9 percent of startup founders were women.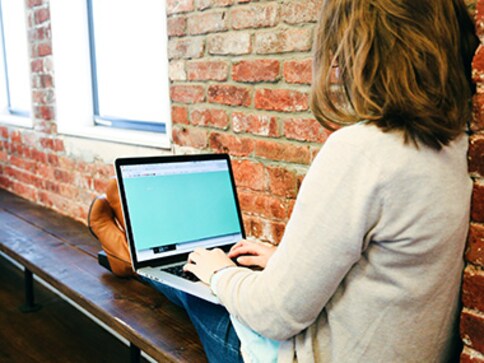 Bangalore: The going, however, is tough for women entrepreneurs. Some of the challenges can be overcome by having women across all levels of industry functions, including as venture capitalists (VCs).
Anu Acharya has an interesting story to tell about her name. Acharya is the CEO and founder of Mapmygenome, a personal genomics company with a focus on preventive healthcare. She smiles as she recollects her first few meetings with investors. "My name doesn't sound very feminine. When the investors read my name in communication, they'd assume I was a man and would wait for someone else to enter the meeting room after me, only to realise that I was the founder of the company," she says. Acharya is a growing breed of female entrepreneurs — numbering about 1,000 at present — in the biotechnology sector in India.
She started Mapmygenome in 2013, her second venture after Ocimum Bio Solutions, which provides integrated life science informatics solutions for global outsourcing companies, founded in 2000. According to a 2016 white paper submitted by the Association of Biotechnology Led Enterprises, 1,022 biotech companies have been formed in the last five years in India. It further states "there are a total of 3,000 entrepreneurs of which one-third (at least 1,000) are women entrepreneurs."
India is the third-largest startup hub in the world, but in 2016, only 9 percent of startup founders were women. Clearly, the field of biotechnology startups is an anomaly in the Indian startup ecosystem — albeit a welcome one. There are 33 percent women entrepreneurs in biotech compared to other industries. According to a Credit Suisse report, women accounted for only 11.2 percent of board members in Indian companies in 2015. This was below the global average of 14.7 percent and far behind top runners Norway (46.7 percent) and France (34 percent). The Indian government in 2016 found that less than 14 percent of the country's businesses, including startups and convenience stores, are run by women. However, according to a report by Innoven Capital, in 2017, 42 percent of all respondents said they had women in leadership positions in their startups.
There are gender imbalances even within the science, technology, engineering, and medicine (STEM) fields. According to this report by Catalyst, in undergraduate studies, Indian women were at par with men in science (50.1 percent) and IT and computers (47.7 percent) but were underrepresented in engineering and technology (31.9 percent) in 2015–2016.
So why are women flocking to the biotech sector and choosing to be entrepreneurs? Women entrepreneurs say the life sciences appeal to women as they innately connect better to objects in nature, and hence tend to opt for biology, and those pursuing higher studies mostly opt for biotech as it accords them the opportunity to make innovations. But that is a simplistic explanation. Globally, both male and female scientists view gender discrimination as a factor in women deciding to choose biology over other STEM fields. A Kelly Global Workforce Insights (KGWI) survey on Women in STEM showed that 81 percent of women in STEM fields in India perceived a gender bias in performance evaluation. Hostile work culture, along with domestic pressures, compel women to stay away from STEM professions.
Acharya suggests that biotech is more conducive to women entrepreneurs than other STEM sectors. "Biology is considered a safer option for women than engineering," she says. But why is that? Dr K Rajeshwari, founder of Bioklone Biotech, a company involved in biotech research and a life sciences professor at a well-known engineering college in Chennai, explains: "In a country like ours, parents prefer their daughters to opt for 'safe' courses, and biology tops the list as they can go on to work in a laboratory (indoors) or become professors. Handling technology or machinery is considered more of a man thing." She further adds that in the class that she teaches, there are 44 girls out of the total 56 students. "The ratio of male to female students is always 1:5," she says.
While gender discrimination and the pressure to pursue 'safer' streams of science may be pushing women to study biology and biotech, the good thing is once they're here, many of them choose to be entrepreneurs. Rajeshwari says, "Young women graduates want to create a niche for themselves. Once they have specialised and gained experience, they don't fear taking the leap to the entrepreneurial side," she says. Acharya feels entrepreneurs like her are an inspiration for other women in the field. "The most established companies in the sector are those that started 17-20 years ago, many of them by women. For women who are finishing their studies in biotech, these entrepreneurs are an inspiration," she explains.
Kiran Mazumdar Shaw, chairman and managing director of Biocon Limited and one of the earliest women entrepreneurs in the country, however, is of the view that science is an area sans gender divide. "I recently read an article which said that more than 50 percent of students in STEM fields are women. When we have so many pursuing science and computational mathematics, you are likely to find a large part of them are in start-ups. This is one of the reasons behind a large number of women becoming entrepreneurs in biotech," she explains.
A 2016 report by ABLE states that entrepreneurs in biotechnology are being helped by a combination of government and private initiatives. It lists out five reasons for the growth — the national startup policy which has a special focus on women, increase in government funding for startups, setting up of the Biotechnology Industry Research Assistance Council (BIRAC), state-specific startup policies, and presence of bio-incubators like C-CAMP Bioincubator, Bangalore Bioinnovation Center, IIT incubators etc. The Indian government plans to nurture approximately 300-500 new startups each year to have around 2,000 biotech startups by 2020. BIRAC, the funding agency under the government's department of biotechnology, plans to devote a corpus of Rs 100-200 crore for its biotech equity fund to this end.
Challenges of entrepreneurship 
Just because these women have defied discriminatory gender roles and attitudes to become entrepreneurs doesn't mean that the road ahead is smooth for them. They face many challenges, including feeling the need to conform to societal expectations, facing trouble raising capital, earning the respect of their male colleagues, business partners and others, and building a support network of mentors/advisors.
As if these were not enough, striking work-life balance seems to top the list of challenges faced by them. Women, more than men, face pressure to fulfil their roles at home. They are also socially conditioned to feel more guilty about not being able to do so. "For a working woman, the question of work-life balance is always hanging in the air. This becomes more apparent for an entrepreneur as running a company puts a lot more stress and demands on her," says Acharya.
Preethi Sukumaran, co-founder of Krya, a sustainable consumer products company, agrees that work-life balance challenges tend to bog women down more, but is quick to the add that male entrepreneurs, too, face their fair share of problems. "There is always the question of whether a woman will continue to work after having children. This can change only when there are more women in all the aspects of setting up a business," she says.
Women also find it tougher to raise funding for their ventures as compared to men. "It takes longer for us to get a fundraising, requires more effort, more preparation. One has to be ready to face everything — from an off-hand comment to a sexist joke," says Acharya. Her claim is backed by numbers. According to this report, only 2 percent of all equity funding raised in 2017 went to startups with a woman founder.
Clearly, the "investors' side" still mostly comprise of men. "They are educated and progressive, no doubt, but when they sit down to evaluate our pitches, doubts raise their head. Simply put, most of them are not comfortable with the idea of a woman heading a company, let aside being the founder," says Acharya. She adds that having more women in her own company has helped her change perceptions. "They see female employees being led by a woman and see the impeccable work we are doing, and this instils confidence in them," she says.
Ankita Vashistha, founder of SAHA Fund, a venture capital fund that focuses on women entrepreneurs, admits that a lot of male investors have a certain bias when it's a woman seeking funds. "There are products, ideas, or consumer services that are completely women-centric, brought to the table by women founders, which are not understood by men. They don't have the skill set or mindset required to empathise with women or understand why the product or service is important. In such cases, if there is a woman at the investment table, things are different," says Vashistha, whose company is funding eight women-led ventures.
A study by McKinsey Global Institute stated that India can increase its GDP by 16 percent to 60 percent by 2025 simply by enabling women to participate in the economy on par with men. And that's just one reason to have more women to participate in the workforce across industries and functions.
(The writer is a ​Bengaluru-​based freelance writer and a member of 101Reporters.com, a pan-India network of grassroots reporters. She tweets @Nive_nk)
Business
According to data, the average number of women on boards of domestic companies was 1.03, and 58 per cent of them are independent directors, while 42 per cent are non-independent, she said
World
India won't be able to fully develop until and unless both boys and girls reach their full potential
Explainers
Nkyaa's Falguni Nayar has surpassed Biocon founder Kiran Mazumdar-Shaw on the IIFL Wealth Hurun India rich list 2022 to become the richest self-made Indian woman. Here's how she rose up the ranks