Welspun India, whose shares are getting pounded on the bourses over last three sessions due to termination of a contract by a US-based firm, continues to see more of its existing clients reviewing their orders.
Now, global retail giant Walmart is reviewing cotton certification records of Welspun India in the wake of Target Corporation's decision to terminate contract with the Gujarat-based textiles maker over alleged lapses in products supplied to it.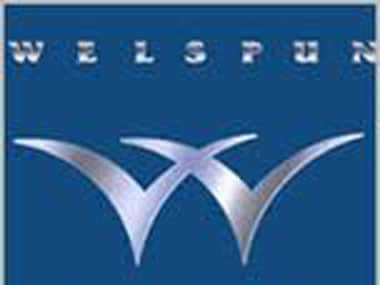 Confirming that Welspun supplies a number of products to Walmart, a spokesperson of the US retail major said: "We are currently reviewing Welspun cotton certification records and plan to have additional conversations with Welspun. If we discover an issue, we will handle it appropriately."
The development follows Target Corp, which had after an extensive investigation, confirmed that Welspun that uses Egyptian cotton to make bedsheets and pillowcases sold by the retailer, substituted another type of non-Egyptian cotton when
producing these sheets between August 2014 and July 2016.
The retailer had said as soon as its investigation confirmed the substitution, it pulled all remaining product from Target stores and Target.com.
"We have informed Welspun that, due to this conduct, we are in the process of terminating our relationship with them," Target Corp said.
Welspun on its part had said it has initiated immediate actions to investigate the root cause and was appointing an external auditor to audit its supply systems and processes.
Target is Welspun India's biggest customer after Bed Bath and Beyond. It accounted for about $90 million, or 10 percent of the company's total business in the financial year through March, Welspun executives said on a conference call on Monday.
Welspun said on the call that it was investigating the product specification issue and would hire one of the Big Four accountancy firms to review its supply processes.
According to a report in the Fortune magazine, retail giant JC Penny too is conducting a probe into the company's products.
"JCPenney is conducting a thorough investigation of its Welspun textiles to ensure the integrity of its product claims. It is too early in our review process to determine what actions may be necessary," a company has been quoted as saying in the Fortune report.
In last three days, Welspun India's stock has tanked 42 percent, while its market capitalisation has eroded by a whopping Rs 4,376 crore from Rs 10,335 crore on 21 August to Rs 5958 crore on 24 August.
With PTI inputs
Firstpost is now on WhatsApp. For the latest analysis, commentary and news updates, sign up for our WhatsApp services. Just go to Firstpost.com/Whatsapp and hit the Subscribe button.
Updated Date: Aug 24, 2016 15:21:59 IST