Welspun India must pull up its socks and act quick to control damage, say experts
Some of the experts ask why did it take two years for Target to raise the issue. A few others feel this means the problem is systemic and Welspun cannot sit out waiting for the audit report to come out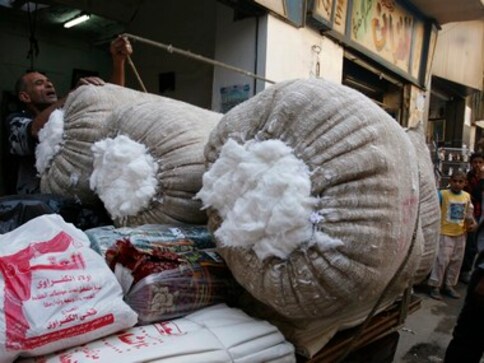 Welspun India's image is likely to take a beating unless the company takes quick damage control measures beyond their statement to the Bombay Stock Exchange that they will appoint one of the Big Four auditing firms to scrutinise their systems and processes, say experts.
India's largest home textiles exporter and Asia's (excluding China) largest lost its second biggest customer, US retailer Target Corp which terminated all business after accusing the firm of using cheaper cotton in place of high-quality Egyptian cotton in sheets and pillowcases over a two-year period.
According to a Reuters report, Target pulled out 750,000 bedding products that were sold between 2014 and 2016 from stores and its website. Welspun India claimed they were made from Egyptian cotton, it said. It accounted for about $90 million, or 10 percent of the company's total business in the financial year through March, Welspun executives said in a conference call on Monday.
As a fallout of Target's decision, other companies have also turned apprehensive of Welspun's product and some of them have even started investigations. Bed Bath & Beyond has appointed an audit for textiles from Welspun. Wal-Mart Stores Inc, Welspun's third-biggest customer, is also reviewing the company's cotton certification records. The company's shares on the BSE fell more than 4o percent in the last four days.
Experts say that the company needs to do more than just appoint an external auditor. Most analysts refused to be quoted and spoke off the record about the company.
"We do not yet know the extent of the problem and what remedial measures will be taken by Welspun. That is a major flaw that the company needs to correct immediately," said an analyst, adding that the stock price being impacted is a 'knee-jerk' reaction typical of stock markets.
The company's image will take a hit, most aver. Prashant Agarwal, Jt Managing Director, Wazir Advisors Pvt Ltd, a textile consulting firm, admits that 'trust issues' are important and that the company's image will not be 'tarnished' as such. "It is not that the company cheated the buyer though. Didn't the buyer place an order after testing the product on several parameters of softness, feel etc?" he asks.
Agarwal says that what happens next is up to Welspun. It will depend on how quickly they conduct a damage control exercise, he said.
India is one of the largest exporter of textiles with it contributing to approximately 11 percent of the country's total exports. Would the Welspun issue make international buyers wary of approaching India?
Business is not conducted through emotions, points out an analyst. He said that when Bangladesh's textile industry was hit by fire and hundreds of garment workers were reported dead or injured, the world did not turn its back on Bangladesh. Instead, the textile buyers 'seized' the moment to buy products at cheaper rates. "Tragedy and human rights violation – with children being used at garment factories – do not deter people from conducting business," said a textile company owner.
A point of contention that some express is why it took Target two years to raise the issue. "International audits are very stringent. So what kind of audit did they do when they okayed the product before buying it? What was the dealer doing for two years? Then it airs its complain in public by cancelling the order. Could it not have been easier to talk with the company instead?"
Another expert pointed out that in the case of a 2-year duration with regard to Target, it is clear that the issue is systemic. Welspun cannot sit out and wait for the audit report to come out. It will have to take several measures to minimise the damage by giving larger discounts to its buyers and also talk to its clients. "They could start out by apologising," he said, adding that that would go a long way in appeasing buyers and consumers.
According to Naishadh Parikh, Chairman, Confederation of Indian Textile Industry (CITI), what has happened with Welspun is 'damaging'. However, he feels that nothing can be said unless the audit is done and the report revealed. "The fact that the company has itself announced a third-party audit will help re-establish confidence in it."
Experts in the textile sector Firstpost approached for this article were gung-ho about the fact that it was only a 'matter of time' before Welspun would bounce back. They pointed out that several well-known companies such as Volkswagen were able to tide over the crises with the pro-active steps and going all out to address the issues.
Firstpost has contacted Welspun India for their comments on the issues raised and will update the article once we receive it.
Business
The company representatives will meet the probe committee on 22 March. The meeting is likely to be attended by come executives from US.
News & Analysis
Customers can pay within the app with any major credit, debit, pre-paid or Walmart gift card.