Wells Fargo to cut headcount by 5-10 percent in next 3 years
(Reuters) - Wells Fargo & Co   said on Thursday it would reduce its headcount by about 5 percent to 10 percent within the next three years as part of a turnaround plan.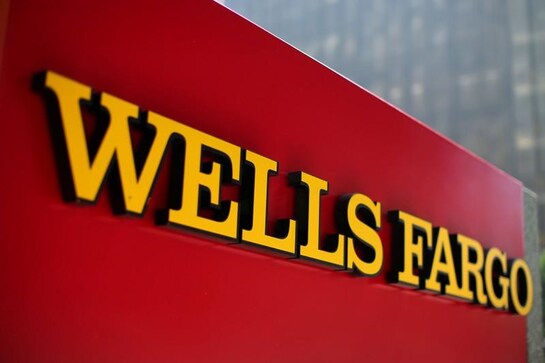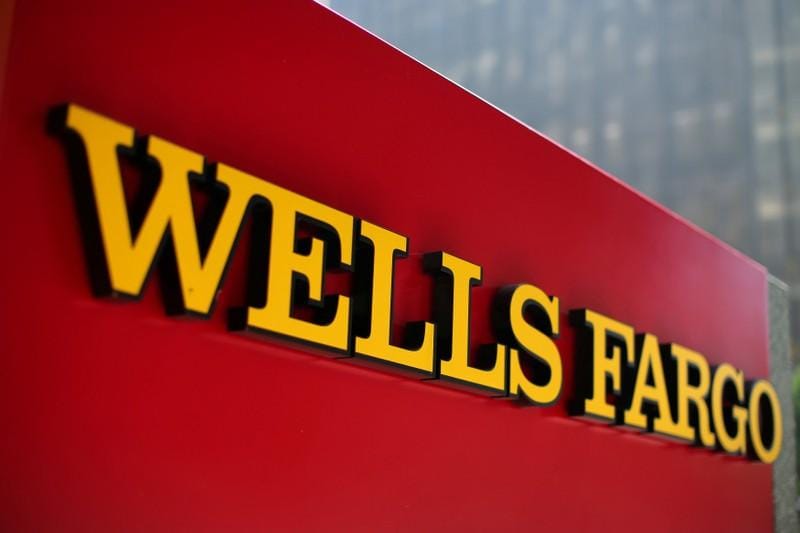 (Reuters) - Wells Fargo & Co  said on Thursday it would reduce its headcount by about 5 percent to 10 percent within the next three years as part of a turnaround plan.
As of  June 30th, the nation's fourth largest bank had roughly 264,500 employees, making a 10 percent reduction representative of about 26,450 jobs. Wells Fargo said the latest reduction would reflect displacements as well as normal team-member attrition.
The cuts will help Wells reach its goal of reducing costs by $4 billion by 2020 as it tries to grow profits and recover from a series of scandals while operating under the Federal Reserve's asset cap.
Wells Fargo has also said it will reduce its branch count by about 800 by 2020 and sell non-core businesses to lower costs and become more efficient. Last month the bank laid off 600 employees in its mortgage division which has faced headwinds amid a slowdown in refinancing demand.
The layoffs were not a surprise according to Keefe Bruyette & Woods analyst Brian Kleinhanzl and that sentiment was reflected in Wall Street's muted reaction to the news. The stock rose 0.6 percent to $55.55 during Thursday trading.
"Employee related costs are the largest expense so that was likely where the cuts were coming," he said. Automation also lowers the need for staffing over time."
The bank did not specify which departments or regions would be impacted by the reductions, but it said the cuts will be made to reflect changing consumer preferences as more customers perform banking tasks using self-service technology.
"Wells Fargo takes very seriously any change that involves its team members, and as always, we will be thoughtful and transparent, and treat team members with respect," said Chief Executive Tim Sloan in a statement.
Wells Fargo reported a lower-than-expected quarterly profit in July as lending activity slowed and the bank said much of the decline had to do with moves to avoid riskier loans.
Wells Fargo's shares rose 0.6 percent to $55.55 in late afternoon trading on Thursday.
(Reporting by Arunima Banerjee and Bharath Manjesh in Bengaluru; Editing by Maju Samuel)
This story has not been edited by Firstpost staff and is generated by auto-feed.
World
BAGHDAD (Reuters) - Rockets hit near U.S. forces and contractors in Iraq on Wednesday, including an air base north of Baghdad and a military base at Baghdad International Airport, the Iraqi army and security officials said. The army reported at least three rockets hit Balad air base, where U.S
World
By Silvia Ognibene and Silvia Aloisi FLORENCE, Italy (Reuters) -Italian police have arrested a Chinese couple accused of running a leather goods business which exploited immigrant workers it employed to make handbags for a Burberry supplier, according to an arrest warrant seen by Reuters. Tax police in Florence said in a statement that the two Chinese nationals were arrested on Wednesday as part of an investigation into alleged labour exploitation and tax fraud and that restrictive measures had been imposed on two other family members, including a ban on them leaving Italy
World
WASHINGTON (Reuters) - The United States on Wednesday blacklisted four Nicaraguans, including a daughter of President Daniel Ortega, as Washington warned it would continue to use diplomatic and economic tools against members of the leftist government engaged in repression. The U.S. State Department called on Ortega to release detained presidential candidates as well as other civil society and opposition leaders arrested over the past week in what Washington called "an increasing wave of repression." "There are costs for those who are complicit in the regime's repression.