Welcome to Brexit - now hand us your sandwich
AMSTERDAM (Reuters) - Britons arriving in the Netherlands since the start of the year have found that leaving the European Union might have cost them more than they realised, including their lunch. Ferry passengers have had ham sandwiches and tinned sardines confiscated by customs officials at Dutch ports, due to strict rules on the import of meat, fruit, vegetables and fish from outside the EU
AMSTERDAM (Reuters) - Britons arriving in the Netherlands since the start of the year have found that leaving the European Union might have cost them more than they realised, including their lunch.
Ferry passengers have had ham sandwiches and tinned sardines confiscated by customs officials at Dutch ports, due to strict rules on the import of meat, fruit, vegetables and fish from outside the EU.
"Do you have meat on all the bread?", a Dutch customs officer asks a man who has just arrived in the port of Hook of Holland, as he holds up his foil-wrapped sandwich.
"Yeah? OK, then we take them all, I'm sorry. Welcome to the Brexit, sir."
Travel from Britain to the Netherlands has been limited in the first two weeks of 2021 due to the coronavirus
pandemic, but the Dutch customs office expects friction to increase as numbers of travellers rise.
"If the COVID measures are eased, we will certainly see the number of passengers rise, and that could very well lead to more irritation", customs team leader Rien de Ruijter said.
British citizens and not just their sandwiches have also been denied access to the Netherlands.
Due to the pandemic, all foreigners are advised to refrain from travel to the Netherlands unless absolutely necessary, but those from outside the EU can be denied entry if they don't have an urgent reason to travel.
Since Jan. 1 over 80 Britons have been denied entry to the Netherlands for this reason, mostly from Amsterdam's Schiphol airport, Dutch military police spokesman Mike Hofman told Reuters.
"This is the new reality", Hofman said. "Not everyone seems to have realised what Brexit actually means. We hope it will sink in."
(Reporting by Bart Meijer; Editing by Alexandra Hudson)
This story has not been edited by Firstpost staff and is generated by auto-feed.
Find latest and upcoming tech gadgets online on Tech2 Gadgets. Get technology news, gadgets reviews & ratings. Popular gadgets including laptop, tablet and mobile specifications, features, prices, comparison.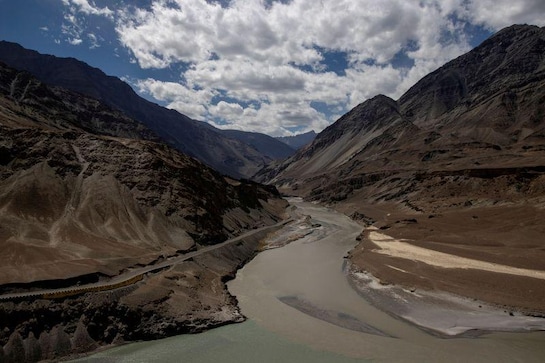 World
SHANGHAI (Reuters) - China has called for the swift return of a soldier it says is being held by Indian authorities after disappearing along the border.
World
MADRID (Reuters) - A storm in Spain killed four people, paralysed travel and blanketed the capital Madrid in so much snow on Saturday that skiers took to the main Gran Via thoroughfare. Forecasters warned of more havoc next week after Storm Filomena brought the heaviest snowfall in decades across central Spain. In the Madrid area, rescuers reached 1,500 people trapped in cars, while on the usually traffic-clogged Gran Via, residents snowboarded and pelted each other with snowballs as well as ski
World
By Rich McKay (Reuters) - Federal agents arrested two more Capitol Hill rioters whose images had gone viral, of one carrying off the House Speaker's lectern and another who wore horns and a fur pelt, while a top Democratic lawmaker called on mobile carriers to preserve social media content related to the carnage.