WEF 2013: Attractive equities will check gold demand, says Kotak
A regular visitor to the WEF meeting at this Swiss Alpine town, Kotak had said last year at Davos itself that urgent steps were needed to curb gold demand.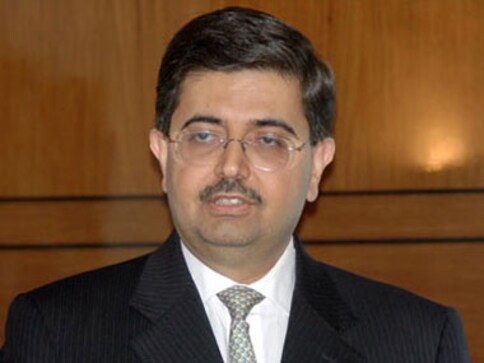 Davos: Policymakers need to take urgent steps to make equities more attractive to wean away the investors' interest from an idle asset like gold and channelise the Indian savings into the country's equity markets, top banker Uday Kotak said in Davos.
Kotak, who heads new generation private banking major Kotak Mahindra Bank, also said that the Indian equity market should give a return of 15-20 percent this year from the current levels and this growth should also help investors look away from gold towards equity as an investment option.
"Time has come for Indian savings into Indian equity and we will have to take whatever policy measure we can to achieve this goal of getting Indian savers to the Indian equities," Kotak said on the sidelines of World Economic Forum.
A regular visitor to the WEF meeting at this Swiss Alpine town, Kotak had said last year at Davos itself that urgent steps were needed to curb gold demand, especially because of the impact of its enormous imports to meet the demand in the country.
Talking about the government's recent steps with regard to curbing of gold imports, he said, "There are two ways to handle efforts to slow down the gold imports and Indians putting money in gold. One is steps like duty and everything else, and the second is to make some other asset class more
attractive.
"The asset class they must make more attractive to reduce gold demand is equity. If shares become more attractive to Indian savers, then gold demand will go down."
Giving an interesting analogy, Kotak said that the huge demand for gold and the consequent surge in its import was actually leading to Indian money getting exported to foreign countries for purchase of gold from there.
"Today what we are witnessing is that foreign savers are putting money into equity here or you can say we are importing foreign savings into our equity. At the same time we are exporting Indian savings into foreign gold," he added.
Kotak said that all other steps including imposition of higher duty can continue but it is very important to give an attractive alternative to Indian savers to drive them away from idle asset like gold.
"If you are buying gold today and instead of gold you want to buy some other asset class that is more attractive that could be only equity," he added.
Asked about stock market movement going forward, he said: the market should give 15-20 percent return this year from the current levels.
Asked whether such a stellar performance would help in shifting investors' interest from gold to equity, he said, "Absolutely."
PTI
Corporate
The deal has only reinforced Kotak's vision which had successfully transformed a non-banking finance business into a bank of stature.
Corporate
The deal will make Kotak the fourth largest private bank with combined assets of Rs1,60,012 crore (replacing Yes Bank, which had total assets of Rs1,16,231 crore as on September) and total branches of about 1,200.
Fwire
The agreement will cover cross-border M&A advisory services between India, the US, Britain and Mexico.