Weak Indian rupee: NRIs could again bail the nation out of the brewing forex crisis
The risk factor for the NRIs is the possibility of Indian rupee sliding further at the time of redemption as well as at the time of payment of interest.
They did it in 1998 and again in 2013. Non resident Indians could do it now yet again though the crisis is not full blown as in 2013, with forex reserves standing at comfortable US $410 billion level constituting 10 months' import. But then with imports being 30 percent of the gross domestic product (GDP), India is hugely import dependent on the oil front and the twain can have a devastating effect on our forex position what with international oil and currency markets feeding on each other to a telling effect insofar as India is concerned. With hot money (read Foreign Portfolio Investment) constituting as much as 70 percent of our forex reserves, it is time to beef up the forex reserves with something more durable.
At 16 million at the last count in 2015 Indian diaspora is the world's largest. Assuming it has grown to say 17 million during these three years and 50 percent of them are earning members, we are looking at an impressive 8.5 million potential investors. Of course, it would not be fair to expect all of them to pitch in with their investments in the NRI bond but the response intuitively would not be a let down given the past record of NRIs whose links with the motherland is not tenuous.
The rate of interest has to be a cut above the rate offered by banks on NRI savings account so as to make it worthwhile for NRIs to put their money where the mouth is. A lock-in period of five years won't be unreasonable.
The risk factor for the NRIs is the possibility of Indian rupee sliding further at the time of redemption as well as at the time of payment of interest. A weak rupee on maturity could annul the interest rate advantage Indian bonds have over say the US. But then the optimistic view is the Indian Rupee (INR) has plumbed the lowest. It is, however, difficult to be sure. A sweetener could be either complete Indian Income Tax waiver on interest from such bonds or a partial one.
There already exists a regime for a broader foreign portfolio investment (FPI in bonds) in place transcending NRIs but that is as evanescent and unpredictable as foreign portfolio investments in the stock market that in fact is partially responsible for the volatility of the INR.
What we need is NRI bond investment that would steady the rocking ship of INR boosts India's forex reserve a wee bit and more importantly shore up India's image abroad as a safe investment destination.
While on the subject of NRIs, it might perhaps be useful to discuss albeit parenthetically their voting rights so as to make their bonding with country fuller and more involved. As it is NRIs holding Indian passports are allowed to vote if they are of the age of 18 and above. While the Election Commission urges them to register themselves as voters, not many have warmed up to the idea except those whose roots are in Kerala. The reason for this lukewarm interest is that it is not possible to travel merely to cast their votes in their respective constituencies.
The Union Cabinet's August 2017 clearance to proxy voting is still hanging fire with nuts and bolts issues to be addressed. The best way forward is perhaps to allow them to vote in the Indian embassies and consulates till the nuts and bolts of proxy voting are addressed satisfactorily.
Many NRIs have economic links with India through residential houses in which mostly their kith and kin live and also through hefty remittances with Kerala attracting the sobriquet post office economy by being at the forefront of NRI receipts. A meaningful and exercisable voting rights would endear NRIs more to their motherland. Perhaps, putting such a regime quickly in place before floating the NRI bond scheme may be a good psychological ploy to win them over.
Business
The industrialist bought pomegranates from the vendor and settled the payment with digital money. He also informed that Bachche Lal Sahani, a local fruit seller, happened to be one of the first merchants to accept 'e-rupee' transactions
World
The rupee is expected at around 81.75-81.80 per US dollar at open, compared with 81.92 in the previous session. The local currency posted its worst decline in about two months on Tuesday, briefly falling below the 82 level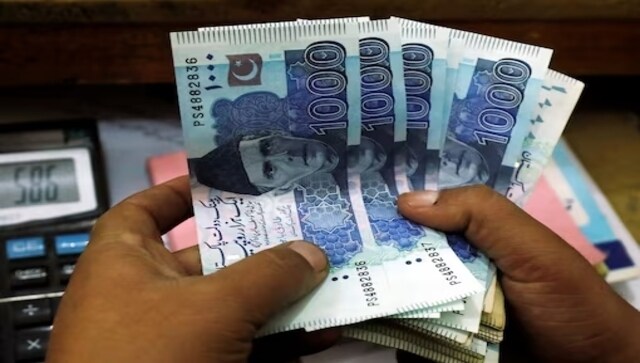 World
The rupee shed 24.11 in the official interbank market on Thursday, falling as low as 255.43 rupees to the dollar