Weak Amazon, Alphabet results ignite growth worries
By Supantha Mukherjee and Sonam Rai (Reuters) - Shares of Amazon.com Inc dropped by the most in four years on Friday after its outlook for holiday season sales missed targets, fanning concerns that Wall Street's tech darlings are finally starting to face stronger competition. The third quarter results were the second time running that billionaire Jeff Bezos' firm had fallen short of sales targets and, allied to a similar disappointment from Google-owner Alphabet, they sent a shockwave reverberating through stock markets. There were no ratings downgrades from the Wall Street analysts who have almost universally backed the companies' long-term prospects, but several said there were signs that both were beginning to face tougher competition from tech peers as well as the retail companies Amazon has bullied in recent years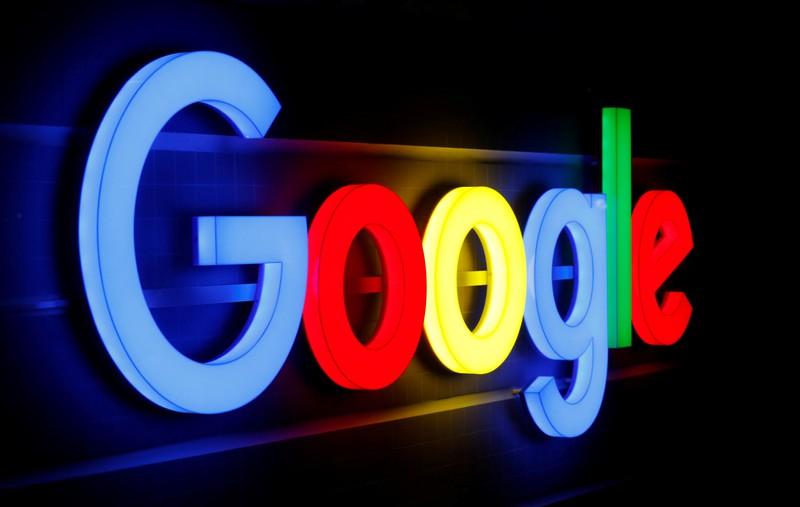 By Supantha Mukherjee and Sonam Rai
(Reuters) - Shares of Amazon.com Inc dropped by the most in four years on Friday after its outlook for holiday season sales missed targets, fanning concerns that Wall Street's tech darlings are finally starting to face stronger competition.
The third quarter results were the second time running that billionaire Jeff Bezos' firm had fallen short of sales targets and, allied to a similar disappointment from Google-owner Alphabet, they sent a shockwave reverberating through stock markets.
There were no ratings downgrades from the Wall Street analysts who have almost universally backed the companies' long-term prospects, but several said there were signs that both were beginning to face tougher competition from tech peers as well as the retail companies Amazon has bullied in recent years.
The 9-percent fall in shares knocked more than $80 billion off Amazon's market value and relegated it behind Microsoft Corp and Apple Inc in terms of market value.
Now the Seattle-based firm has devoured retail players like Borders, Sears and Toys 'R' Us, it was facing bigger challenges from multinationals who are investing hard to compete, D.A. Davidson & Co analyst Thomas Forte said.
"Google, Microsoft, and Walmart ... are more difficult to kill," he said.
Shares in Alphabet fell about 6 percent, knocking about $45 billion off its market value after it fell short on sales after beating estimates for the past eight quarters.
Revenue from Amazon's international business, which brings in 27.5 percent of total sales, was at the heart of the shortfall in results, growth halving to 13.4 percent compared to the previous quarter.
"We don't see any real structural issue with Amazon but nearly every line in the business is decelerating a tad, and we typically see another deceleration in retail in 4Q, hence are struggling to identify a catalyst," Barclays analyst Ross Sandler said.
Amazon expected sales in the holiday quarter leading up to Christmas to rise between 10 percent and 20 percent, to as much as $72.5 billion, while analysts had expected a maximum figure of $73.9 billion, according to Refinitiv data.
Its operating profit forecast of between $2.1 billion and $3.6 billion also came in below consensus estimates.
Several analysts called the company's outlook conservative and said any outright dip in profit seems highly unlikely.
"Overall, Amazon's growth trajectory remains solid, including advertising, grocery, pharmacy, and specialty retail, as well as Amazon Business ($10 billion in sales in eight countries) and Amazon Web Services," Telsey Advisory Group analysts said.
Shares of the company were down 9.0 percent at $1,622 in morning trade.
(Reporting by Supantha Mukherjee, Sonam Rai and Jasmine I S in Bengaluru; editing by Patrick Graham)
This story has not been edited by Firstpost staff and is generated by auto-feed.
Find latest and upcoming tech gadgets online on Tech2 Gadgets. Get technology news, gadgets reviews & ratings. Popular gadgets including laptop, tablet and mobile specifications, features, prices, comparison.
Business
By Uday Sampath Kumar (Reuters) - Target Corp reported a 17.2% rise in comparable sales for the holiday season on Wednesday as its online sales more than doubled, thanks to faster deliveries and higher demand for home goods, electronics and beauty products.
Business
By Medha Singh and Devik Jain (Reuters) - The S&P 500 and the Nasdaq rose in choppy trading on Wednesday as Intel shares jumped thanks to a change in management while broader sentiment was muted after a recent run to record highs. Intel said it would replace Chief Executive Officer Bob Swan with VMware Inc CEO Pat Gelsinger next month
Business
By Danny Ramos LA PAZ (Reuters) - The Bolivian government said on Wednesday it had signed a contract with India's Serum Institute for the supply of 5 million doses of AstraZeneca's COVID-19 vaccine. President Luis Arce said that combined with a recent deal to buy 5.2 million Sputnik V vaccine doses from Russia, Bolivia now expected to be able to inoculate all of its vaccinable population. Both vaccines require two doses to be given, meaning they would be used to inoculate a total of 5.1 million people from Bolivia's 11.51 million-strong population.