Want to create a Grand Trunk Road of fashion digitally, says Suchi Mukherjee, CEO of LimeRoad
This is a great time for anyone who is passionate about consumer internet in India.
Success Quotient is a weekly feature that appears every Friday in Firstbiz, which looks at the pains and joys en route to success for a head honcho - whether a CEO, MD or an entrepreneur. The column looks at the ideas that helped launch a company, its highs and lows.
Suchi Mukherjee, CEO and Co-Founder, LimeRoad, an online social commerce platform for women, is happy with the way her idea has shaped up. The 42-year-old wanted to set up a firm that would be interactive with the customer. It has a unique concept of 100 percent user generated content which is created by its scrapbooking community and is exclusive to LimeRoad. The innovative scrapbook application allows people to select from a range of products, create a unique look and share it with their friends. So on LimeRoad.com anyone can become a stylist and also sell their curated looks and earn. "We have one million scrapbook looks every month from our users," says Mukherjee. The e-commerce platform recently raised $30 million in Series C round of funding and $15 million in Series B round taking the total funding of the company to $45 million in the last financial year. Its gross merchandise value (GMV) grew 600 percent in the last 12 months and 80-85 percent of its traffic comes from its organic users, says Mukherjee .
Excerpts from the conversation:
What prompted you to become an entrepreneur? How did you envisage the journey?
I love creating and scaling businesses which impact people's lives deeply using technology.  In my case, having taken eBay's Gumtree from a distant third position in key jobs and car sales classifieds to a number one position in the UK market, arguably one of the most competitive markets in the world, the question was whether I could do something much bolder?  The answer was yes.
LimeRoad was a venture conceived after the birth of my second child, while snatching a few minutes of me-time going through a magazine.  Flipping through the pages, I found a piece of jewelry I really wanted to touch and buy. I realised two things at that point. There was a) no consumer technology play that made discovery of products easy and entertaining, just like reading a nice magazine, and b) no place where one could access the vast array of amazing products that were being manufactured and shipped out of India
It is this seed that led to the birth of  LimeRoad. We are at a really exciting phase right now where our user base is growing by leaps and bounds. Our consumers are active, repeatedly visit and order from the site and contribute to organic orders. We are testing and seeing customer behaviour patterns not previously seen in the Indian e-commerce market. All this is helping us create a new paradigm of online shopping.
What were the challenges you faced as an entrepreneur here, coming home as you did after a long stint abroad?
At the very start, finding great people for the team: the combination of skill and real can-do was hard. Complexities with basic infrastructure, including things as basic as reliable internet, complex bank process, involved RoC processes was also a struggle. Our endeavour is to provide unique products, for which the ecosystem may or may not be of vendors who are professionally geared for the backend. Partnering with them to ensure a sustained stream of products is an extremely challenging ongoing task.
How many brands do you have now on the website? How many vendors?
Currently we have a strong team of 250-plus that is completely passionate about LimeRoad and building a hatke brand. From IIT-techies to NIFT-design geeks, you will find them all at our offices. We are a meritocratic company. People are hired for their skills and celebrated for their ideas. They are all multi-dimensional people who bring their personalities to work. In the organization we focus on finding scalable, long-term solutions to difficult problems. We have been deeply involved in architecting and building consumer products of significant scale at companies like Skype, eBay and Facebook and bring similar aspirations to LimeRoad, along with an understanding of what it takes.
Any trend that you have noticed vis a vis your customers over the years? Has that helped you to incorporate new elements or shed anything on the site?
In India, there is a high rate of churn when people download an app in the first month—around 50-70 percent of people go off. Our churn rate is only 40 percent. Most interestingly, of all the people who survived the first month, 75 percent of users come back in the second month and they use the app at least 10 times in a month. Our focus is just to keep investing in the core platform and keep our consumers happy, and we believe returns will come.
What is the genesis of the name LimeRoad?
Our goal was to create a digital-age equivalent of the 16th Century Grand Trunk Road, a highway that changed the face of trade in the Indian subcontinent by curating the best of Indian products across categories. Taking inspiration from the legendary G.T. Road is our LimeRoad with lime adding the element of freshness and novelty.
What advice would you give start-ups?
This is a great time for anyone who is passionate about consumer internet in India. LimeRoad today has amazing products, thousands of vendors, engaged participation from the community and everything scrollable on a mobile interface.
Looking back, are you happy where you are in life today?
My daughter at 9 one day sat on a beach digging a hole.  Her goal was to build a tunnel all the way to the drought-prone areas of Africa where children had to walk miles just to drink water.  My son at 4 insists on getting ready all by himself for school.  I would like to think that this tremendous urge to do big things that impact lives, and the sheer sense of independence, has something to do with what they see in their parents! And that I would consider one of the major achievements of my life. In that sense, yes, I am definitely very happy with how my life has shaped up.
Find latest and upcoming tech gadgets online on Tech2 Gadgets. Get technology news, gadgets reviews & ratings. Popular gadgets including laptop, tablet and mobile specifications, features, prices, comparison.
News & Analysis
The Consumer Electronics Show (CES) 2021 is scheduled to be held in the first week of January.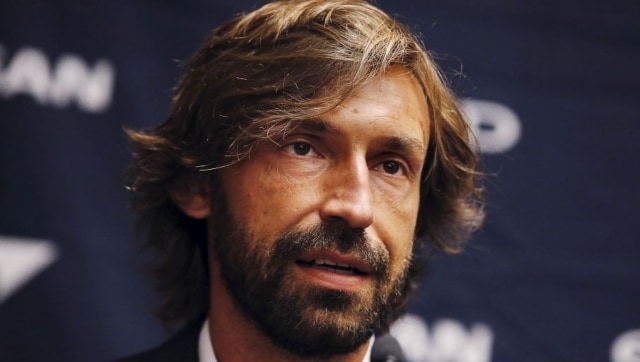 Sports
Last month, Juventus' under-23 team won the Serie C Italian Cup title.