Dynamic pricing: Why Indian Railways may have to tweak its strategy after review
It remains to be seen whether the railways will be able to meet the targeted Rs 500 crore revenue from this much-resented system
The Indian Railways has introduced a dynamic pricing structure for its premium trains such as Rajdhani, Duronto and Shatabdi, attracting criticism from political parties and consumers.
The railways has clarified that it is being introduced on an experimental basis and will be reviewed after some time.
Here are all the key facts you need to know about the new mechanism:
What is it all about?
It is called a flexi fare system and is modelled on the mechanism prevalent in the aviation sector. As much as 10 percent of the total seats in these trains will be sold at the normal fare in the beginning. Then the fares will increase by 10 percent with every 10 percent of the berths sold. However, there is a ceiling of 50 percent for fare increase.
AC II, AC III, chair car in the three trains, besides sleeper class in Duronto trains will come under this scheme. First AC and Executive Class have been kept out of the new system of the already prevailing high tariffs.
Flexi system is applicable on the base fares, which means other supplementary charges such as reservation charges, superfast charge, catering charges, service tax etc., as applicable shall be levied separately.
For example, the New Delhi-Mumbai 3AC fare in Mumbai Rajdhani, which is Rs 1,628 as base fare will be Rs 1,791 with 10 percent increase and it will go up to Rs 2,279 with maximum 50 percent increase. (For II AC and Chair Car, the maximum hike will be 50 percent while for III AC, it will be 40 percent.)
Here are two tables that explains how the system works:
Is it beneficial for the consumers?
Doesn't seem so. One reason is, if you are paying more for a service, the service provider should also be providing a value addition. In this case, it is not clear what the value addition is.
Secondly, the system also doesn't seem to work on a demand-supply mechanics. Writer Vivek Kaul explains the unfairness of the system in his Facebook post given below:
Also as Ashok Khemka said on Twitter, such a system is possible only when there is competition. Here Indian Railways is a monopoly.
Surge pricing in train travel exploits citizens' helplessness. Similar step by taxi aggregators, Uber and Ola, was frowned upon.

— Ashok Khemka, IAS (@AshokKhemka_IAS) September 8, 2016
Demand-supply argument valid in case of competition. Indian Railways is monopoly. Imagine surge pricing in other monopolies or basic needs. — Ashok Khemka, IAS (@AshokKhemka_IAS) September 8, 2016
There were others too who raised serious concerns related to the Railways move on Twitter:
Surge pricing for trains also needs 1. Private train services as competition; 2. Unbundling premium & non-premium trains into separate corps

— Ashok Malik (@MalikAshok) September 8, 2016
Passenger groups have also slammed the move. "The railway ministry seems to be making an unhealthy use of passenger earnings. Keeping the first and executive chair class out of the hike further adds to its dubious nature," Shubhash Gupta, chairperson, Railway Yatri Parishad, has been quoted as saying in a report in The Indian Express.
If it is not beneficial for customers, why is the railways doing this?
The simple reason is that the financial position of the railways is "not very good", as explained by All India Railway Federation General Secretary Shiv Gopal Mishra. There is a need for some measures to improve the situation, he says.
The passenger revenue target for the current fiscal is Rs 51,000 crore as against Rs 45,000 crore in the last fiscal.
Defending the move, Railway Board Member (Traffic) Mohd Jamshed said train travel is still the cheaper mode of transport in the country compared to air or road. "At present, we are facing loss of Rs 33,000 crore in the passenger segment as we charge 36 paisa for one km of travel," Jamshed said.
"We are spending Rs 1,800 crore in passenger amenities by improving platform area, installing lifts, water vending machines and many more such facilities," he has said.
Mishra says the hike is not on Garib Rath or Jan Shatabdi trains which are used by the common man. "Rajdhani or Shatabdi trains are generally patronised by those who can afford premier service," he says.
The decision will impact fares of 81 trains. There are total 42 Rajdhani trains, 46 Shatabdi and 54 Duronto trains currently in operation.
However, facing criticism, the railways has said the dynamic ticket pricing is an experiment. It will be reviewed after some time.
But will it be indeed beneficial for the railways?
The railways is looking to raise about Rs 500 crore in current financial year through the mechanism. But it remains to be seen whether it will indeed be able to meet the target. This is because there are concerns that passengers may migrate to airlines as they may see more value in flying. As explained by Jai Mrug in this article in Firstpost, the highest ticket prices under the railways' flexi fares may not be too lower than the flight tickets. A consumer may be willing to pay a little more and fly rather than pay more for train that has no value addition.
One thing is for sure, with the new system, the government has pitted the railways against airlines. Air India already has a Super Saver scheme under which wait-listed Rajdhani passengers can book tickets on its flights four hours prior to the flight departure at a fare which is equivalent to the ticket price IA class of these trains. This scheme is available only until 30 September.
A report in the Mint newspaper also says Air India has devised a strategy to aggressively "poach" Rajdhani, Shatabdi passengers. The report says the airline has decided not to raise fares in routes which Rajdhanis ply.
On the whole, after four months, if the railways indeed reviews the strategy, it may have to tweak it.
With inputs from Kishor Kadam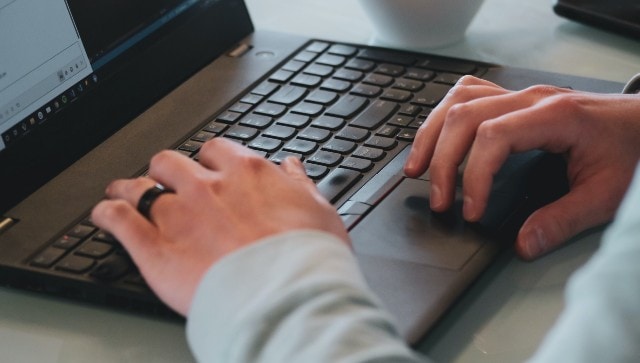 Sports
Aspirants who have completed Class 10 exams with a minimum of 50% are eligible to apply for the post of Apprentice in the West Central Railway
First Cricket News
Out of 14 editions of National One Dayers, Railways women have won 12 titles in as many appearances in the summit clash, which is a testimony to their dominance in women's cricket.