WB govt shuts down MPS office in Kolkata; Another chit fund scam in the making?
The WB government has retrained the MPS group's management from accessing their main office situated in Lake Town, on the eastern fringes of Kolkata.
Having burnt its hands in the Saradha chit fund scam, the Trinamool government has now turned the spotlight on similar chit fund companies and are probing if any irregularities have been committed by them.
While Kolkata-based chit fund company Rose Valley's Sikkim office was raided by the police today, the Mamata government is turning its heat on another group of companies that rests on a chit fund investment enterprise.
The West Bengal-based MPS group, which describes itself as a group of "5 Ltd. Companies engaged in production of both conventional & organic processed health food products, hospitality industry, export, livestock feed", has now come under the scanner.
According to CNN IBN, the WB government has restrained the MPS group's management from accessing their main office situated in Lake Town, on the eastern fringes of Kolkata. This has sent a wave of panic among investors who then collected outside the office protesting against the move.
According to CNN IBN, the move could amount to the shutting down of the group of companies who got their clearances for expanding their business from the erstwhile CPM government. Reportedly, Left Front ministers Abdur Rezzak Mollah and Anisur Rehman also helped MPS acquire land from tribals to expand their social farming and tourism projects.
The MPS group of companies comprise of the following verticals:
- MPS Greenery Developers Limited
- MPS Food Products Limited
- MPS Resorts and Hotels Limited
- MPS Industries and Agro Research Limited
- MPS Aquamarine Products Limited
According to a Business Standard report from 2012, theSecurities and Exchange Board of India (SEBI) had ordered MPS Greenery Developers Ltd to roll up its existing collective investment schemes (CIS) from May last year.
BS had reported:
MPS has been mobilising funds under CIS through instruments such as teak-bond, orchard-bond and agro bond, etc. Most of these bonds offer high returns against paltry investments.

SEBI in its recent order said, "MPS should deposit the amount of Rs 1,169.39 crore, which it has raised through its collective investment schemes, without obtaining Certificate of Registration and in contravention of the conditions imposed under the provisional registration granted by SEBI in August 2009."
On 3 May,Arup Roy, minister in charge of the state agricultural marketing department said that the Left Front government had also allowed MPS to run 13 cold storages across West Bengal. The minister further alleged that the usual process of inviting tenders and then choosing the best from them was not conducted when MPS was handed over the cold storages. Also, the company reportedly paid just Rs 30,000 per month as rent to the state for running all 13 cold storages.
Reports suggest that Promothonath Manna, the managing director of the MPS group has a shady past in investing ventures, much like Saradha Group chairman Sudipta Sen. Decades back, Manna used to run a collective investment scheme in Jhargram in the West Midnapore district in West Bengal. He raised money from the local villagers and ran the scheme for about 15 years after which he shut down the company in 1997. Complaints registered around that time reveal that investors had been duped of close to Rs 50 crore.
Interestingly, the MPS group of companies was established in 1995, just two years before the chit fund run by Manna wound up operations.
The MPS group is said to have an annual turnover of Rs 500-1,000 crore and employs close to 1000 people.
Turning the heat on the MPS group also helps the Mamata Banerjee government to ease the blame of thriving chit fund companies in the state, off its shoulders partially. "Slowly, it will become clear that it is CPM who had let these companies thrive," said state industries minister Partha Chatterjee.
Recently, the CPM expelled a party leader who was associated with the Saradha Group of companies as an answer to allegations against the party.
With more skeletons tumbling out of more closets, the TMC, CPI(M) fight just got its spark back in Bengal!
World
A signed coalition agreement was formally presented to the Knesset secretariat Friday, the last step before a vote and the swearing-in of the new government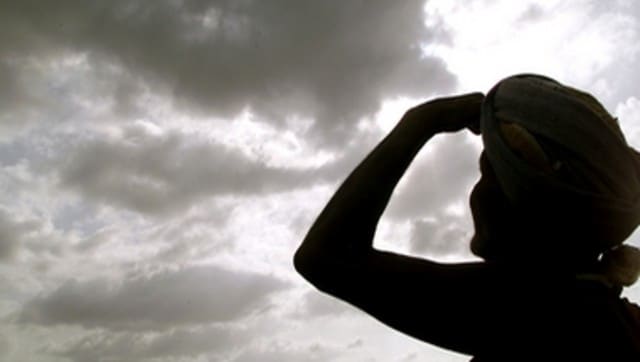 India
Here's what you need to know about what arguably remains the most important season for India
India
Residents of Ghoramara and Mousuni are being being moved to safety by the West Bengal government as tidal waters and rainfall pose grave risk to their lives