Warren Buffett's Berkshire Hathaway invests $300 mn in Paytm; to hold 2.9% in Indian firm
Earlier this month, reports said Warren Buffett's Berkshire Hathaway was set to invest about $300-350 million in Indian digital payments major Paytm, according to sources
One97 Communications Limited, the parent firm of digital payments company Paytm, has raised $300 million from billionaire investor Warren Buffett's Berkshire Hathaway Inc, according to media reports.
One97 Communications issued 1.7 million shares to BH International Holdings on 27 September, a report in The Business Standard said. After the investment in Paytm, Berkshire Hathaway will have around 2.9 percent holding in the Indian firm.
Earlier this month, reports said Warren Buffett's Berkshire Hathaway was set to invest about $300-350 million in Indian digital payments major Paytm, according to sources.
The investment, which values the Alibaba and SoftBank-backed One97 Communications at over $10 billion, is likely to be announced in the next few weeks, according to two people familiar with the development, PTI reported. They did not wish to be identified as the deal is still in the works.
One of the persons said the deal would see Nebraska-based Berkshire Hathaway pick up 3-4 percent share in One97 Communications, the parent firm of Paytm.
The deal, if completed, would be Berkshire Hathaway's first investment in an Indian technology ecosystem.
It will also add more muscle to Paytm's operations as it competes against rivals like PhonePe and Google's Tez. Paytm has also been aggressively diversifying its business into areas like investment management and e-commerce, the PTI report had said.
Find latest and upcoming tech gadgets online on Tech2 Gadgets. Get technology news, gadgets reviews & ratings. Popular gadgets including laptop, tablet and mobile specifications, features, prices, comparison.
News & Analysis
Paytm registered over 179 million UPI transactions in the month of October alone.
News & Analysis
The expected WhatsApp payment system would be an in-chat payment system; where the user would be able to see a Rupee symbol. This symbol would be present in the attachment section alongwith location, contact, and pictures.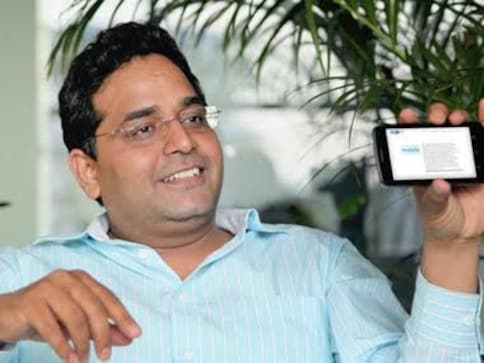 Business
Paytm, India's leading digital payments platform, is operating in a highly competitive market that is expected to grow five-fold to $1 trillion by 2023.