Doing business and running a marathon are similar, says Travelkhana CEO Pushpinder Singh
Travelkhana delivers food to 160 railway stations across the country and it terms of orders get 2.5 lakh per day, says CEO Singh.
Success Quotient is a weekly feature that appears every Friday on Firstpost, which looks at the pains and joys en route to success for a head honcho - whether a CEO, MD or an entrepreneur. The column looks at the ideas that helped launch a company, its highs and lows.
As a youngster growing up in a housing colony in Delhi that teemed with scientists, technocrats and like-minded individuals, Pushpinder Singh, co-founder and CEO, Travelkhana, 42, wanted to do something creative but did not know how. Having aced all his exams, he made the choice to go to distant Varanasi to pursue mechanical engineering at IIT. He talks to Firstpost about how he changed the course of his journey every time he did not enjoy the nature of the work and reached a dead end of no return.
Excerpts from the conversation:
Was entrepreneurship a conscious choice?
Yes, it was. I grew up in a household where my father was a scientist who worked at the Indian Meterological Department at Delhi and mother was a home maker. I saw scientists in close proximity in the housing colony that we lived in and that kindled my creative spirit. I wanted to create something of my own. So when I was eligible for IIT Delhi, I chose to go to IIT - Benares Hindu University as with my JEE rank I could only do Mechanical Engineering at Varanasi. I thought that would be creative. But halfway through the course I realised it wasn't. I finished the course and took up technology jobs in India and the US. Later, I met up with a few friends and we started up our first venture which is now one of the largest shipping software company in Asia-Pacific region. I simultaneously did my M Tech degree in computer science, part-time from BITS, Pilani.
Would you then consider the years spent at IIT acquiring a degree a waste of time?
Not at all. It was fruitful as IIT gives a student an all-round education and you learn a lot more than just engineering. I discovered myself there. When I was studying for my B Tech degree, I also worked on computer applications and that has opened up several avenues and led me to Travelkhana, my second start-up. Engineering principles are the same, whether you do civil or mechanical or any other specialization, in that discipline. I used those principles in all my workplaces and continue to do so at Travelkhana.
How did Travelkhana come about? What was the motivation?
There were a couple of reasons why I decided on Travelkhana. I was travelling by train to Purulia, I think, somewhere in 2011 or '12.. I can't recall the station now. The train I was travelling was derailed and passengers were stuck with no place to buy food to eat or drink. Soon, a few restaurants zeroed in on the situation and fleeced the passengers by charging more for the food items. I then realized how ill-equipped stations are to provide good quality food.
Another incident that brought home this realization was when I landed at John F Kennedy Airport in New York around the same time. There are car rental services available at the airport. I entered these self-operating kiosks and punched as many as 16 to 17 numbers of different car companies to avail of a car. But none of them could provide one immediately.
Later, when I decided to start-up, I tapped into these experiences. I wanted to focus on the travel segment which has more 23 million people travelling daily by train in India, providing good quality food to these passengers on the move seemed a good idea. With technology as my forte, it was relatively easy for me to start-up Travelkhana. Along with my wife, Monica, I launched  Travelkhana in August 2012, with Rs 22 lakh seed money and Rs 35 lakh coming in from another investor. However, I did a pilot prior to the launch on the Ashram Express connecting Delhi to Ahmedabad and found it was a success. Currently, we deliver food to 160 stations across the country and it terms of orders get 2.5 lakh per day.  The average price of a meal order is Rs 450. So far, we have provided services to over 59,082 passengers and tied up with 230 restaurants across the country.
What surprises you about orders from passengers?
Passengers like to opt for safe options, which I think is fair. If you want to experiment, you'd rather go to a restaurant, isn't it? Since we found that passenger preference by far is largely towards known, tested and familiar items such as kadai paneer, naan, dal rice, etc., we have restricted the options and also standardised operations. As of now, the orders are routed to restaurants. Soon we have launched our site and our app and routing of food will be done automatically to the restaurants that give the best service.
What are your future plans?
We would like to penetrate deeper into the southern and the eastern regions of the country which will be accomplished in the next two quarters.  We want to service all the 409 stations in India. In the first phase, we will cover 240 stations. What works for us is that we don't deliver the of food. That is taken care of by the restaurants. We provide location-specific authentic specialities that a passenger would like to buy. For instance, if a passenger is passing through Agra, he may want to carry a pack of the local delicacy petha.  We have 600 such local specialties items available on sale for people booking orders for food with us and also as a standalone item that can be purchased.
Are you satiated with a creative idea for a business or do you still have a hobby that you pursue?
I am delighted to be able to do something creative in my career and marry it with technology. My parents encouraged me to be true to whatever I do. I have tried to remain faithful to that by treating whatever I do -- be it my job or my business, as my own and not be sloppy about executing my responsibilities. I am grateful that my school Sardar Patel Vidyalaya in Delhi did not teach us to be competitive but to enjoy what we were passionate about and not give in to pressure. That has been a good lesson to imbibe, especially as an entrepreneur. I am calm at all times and that helps me to make clear decisions.
I have been an avid sports buff since school and college. With my changed lifestyle as an entrepreneur, I now choose to run to keep myself fit. I run three days a week - 4 km, 11 km and 20 km. I run to a program that I have set on an app. I have completed half marathons and did the full marathon in Mumbai last year. Running, I find, is like doing a business. On some days I am very relaxed and on others, I am intense. This is how life is for an entrepreneur. I have plans to do more half marathons and run a full marathon in Chicago and Boston. I think I will be prepared for Chicago next year and the grueling Boston marathon in 2019.
Find latest and upcoming tech gadgets online on Tech2 Gadgets. Get technology news, gadgets reviews & ratings. Popular gadgets including laptop, tablet and mobile specifications, features, prices, comparison.
News & Analysis
The report suggests that four out of every ten mobile subscriptions in 2026 will be 5G.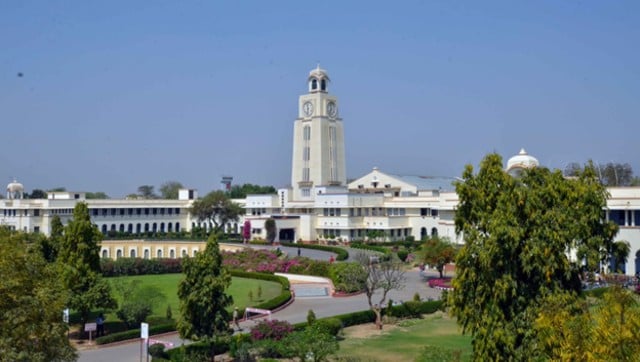 India
Announcing the BITSAT 2020 final cut-off list, BITS Pilani also said the applicable refunds will be processed and are expected to be complete by 25 December
India
Both the vaccines candidates will be administered in two doses via intramuscular injections 28 days apart.