Walmart sues Tesla over fires at stores fitted with its solar panels
(Reuters) - Walmart Inc sued Tesla Inc , saying solar panels supplied by the electric car maker were responsible for fires at about seven of its stores, according to a lawsuit filed in a New York court on Tuesday. The fires destroyed significant amounts of store merchandise and required substantial repairs, totalling hundreds of thousands of dollars in out-of-pocket losses, Walmart said in the lawsuit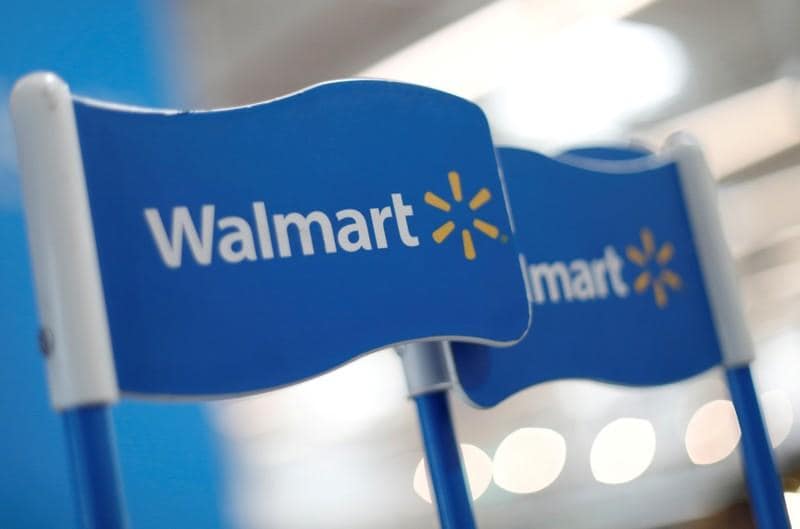 (Reuters) - Walmart Inc sued Tesla Inc , saying solar panels supplied by the electric car maker were responsible for fires at about seven of its stores, according to a lawsuit filed in a New York court on Tuesday.
The fires destroyed significant amounts of store merchandise and required substantial repairs, totalling hundreds of thousands of dollars in out-of-pocket losses, Walmart said in the lawsuit.
As of November 2018, no fewer than seven Walmart stores, including those in Denton, Maryland and Beavercreek, Ohio, had experienced fires due to Tesla's solar systems, according to the lawsuit.
"This is a breach of contract action arising from years of gross negligence and failure to live up to industry standards by Tesla with respect to solar panels that Tesla designed, installed, and promised to operate and maintain safely on the roofs of hundreds of Walmart stores," Walmart said in the court filing.
Walmart started using solar panels made by SolarCity in 2010 and the roofs of around 240 of its stores were fitted with solar panels made by the company, later a unit of Tesla.
Tesla paid $2.6 billion in 2016 to buy SolarCity, a sales and installation company founded by two cousins of Tesla Chief Executive Officer Elon Musk.
Tesla did not immediately respond to Reuters' request for comment.
(Reporting by Nivedita Balu in Bengaluru; Editing by Anil D'Silva)
This story has not been edited by Firstpost staff and is generated by auto-feed.
Find latest and upcoming tech gadgets online on Tech2 Gadgets. Get technology news, gadgets reviews & ratings. Popular gadgets including laptop, tablet and mobile specifications, features, prices, comparison.
World
By Jeff Mason WASHINGTON (Reuters) - U.S. President Donald Trump, facing the possibility of a cash crunch, said on Tuesday he would spend "whatever it takes" of his own money to finance his 2020 presidential campaign against Democrat Joe Biden if he had to
World
By Lisandra Paraguassu BRASILIA (Reuters) - Brazilian House Speaker Rodrigo Maia said on Tuesday that lawmakers are currently finalizing the text of a bill targeting those that finance "fake news" attacks on social media sites, adding that it could be voted on by the end of this year. The draft of the Brazilian bill was approved in the Senate on June 30, but the lower house created a working group to suggest modifications. Those changes will be finalized in two weeks, Maia said
World
DUBLIN (Reuters) - Ireland plans to allow the reopening of all pubs on Sept. 21, dropping a ban on bars that do not serve food, a senior minister said on Tuesday.