Walmart CEO points to new company culture, cuts profit forecast
By Nandita Bose (Reuters) - Walmart Inc's chief executive officer on Tuesday urged investors to revise their view of the company's business, touting its tech investments to grow online sales at a time that Walmart is battling Amazon.com for market share.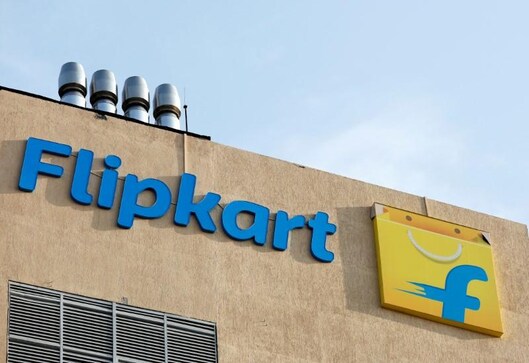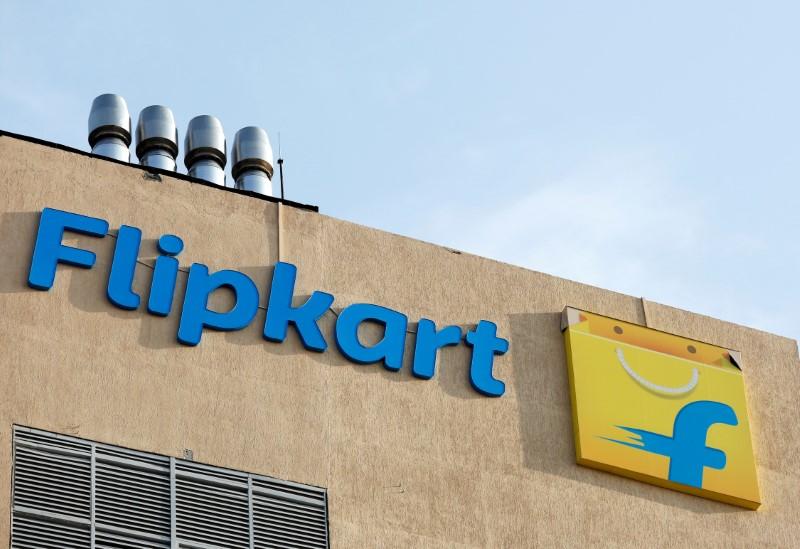 By Nandita Bose
(Reuters) - Walmart Inc's chief executive officer on Tuesday urged investors to revise their view of the company's business, touting its tech investments to grow online sales at a time that Walmart is battling Amazon.com for market share.
Walmart, based in Bentonville, Arkansas, also lowered its earnings forecast for its current fiscal year and said e-commerce growth next year would be slower than in the current year ending in January.
"I want to challenge your thinking about Walmart," Chief Executive Doug McMillon told the company's annual investor meeting, which was webcast. "There is a change within the company that is related to mindset, culture behaviour, and we are inventing again."
McMillon highlighted Walmart's patents in last-mile delivery, biometrics and augmented reality, as well as investments in machine learning in areas like merchandising, blockchain to improve food safety, and traceability. He also cited pickup towers in stores to boost online sales and various e-commerce delivery options.
Grocery sales make up 56 percent of Walmart's revenue, and McMillon emphasized Walmart's advantage in the food category, an area that Amazon is trying to crack, particularly following its acquisition last year of organic grocer Whole Foods. He said Walmart can offer fresh food within 10 miles of 90 percent of the U.S. population.
Walmart is doubling down on online grocery delivery and pickup options. By the end of the year, 800 U.S. stores will offer grocery delivery and more than 2,000 will offer a pickup service.
The company also said it has brought more merchandise in the toy category this year and has permanently expanded space to stock toys in 235 stores in order to win the category after the collapse of Toys R Us.
"There is a lot of toy volume up for grabs this year," Walmart's chief merchandising officer, Steve Bratspies, said.
Walmart's shares were up 1.99 percent at $95.69 per share in afternoon trading.
E-COMMERCE GROWTH TO SLOW
Walmart's earnings next year will be eroded by its $16 billion acquisition of Indian e-commerce firm Flipkart in May, its largest-ever deal, to compete with Amazon in an important growth market. Walmart at the time had indicated the deal would lead to a per-share earnings hit of 25 to 30 cents this fiscal year and 60 cents next fiscal year.
The lower forecasts for earnings and online sales come after Walmart posted its best quarterly U.S. sales growth in a decade for its second fiscal quarter ended July 31, helped by lower unemployment and tax cuts that boosted consumers' spending power.
Walmart now expects to earn between $4.65 and $4.80 per share for fiscal 2019, down from an earlier forecast of $4.90 to $5.05 per share.
Walmart estimates a 35 percent growth rate for its online business in the fiscal year ending in January 2020, against expectations for 40 percent growth in the current fiscal year. Walmart said the 35 percent growth rate will be off a bigger base. The company's e-commerce business is also expected to post a slightly greater operating loss next year, Chief Financial Officer Brett Biggs said.
The company has made several efforts in the past year to boost online traffic. These include a website redesign, more online grocery offerings and acquisition of fashion brands to improve its appeal to millennial shoppers, who typically have avoided purchasing on the retailer's websites.
Walmart has been on an acquisition spree in the U.S. online fashion space, buying lingerie retailer Bare Necessities last week after purchasing plus-sized clothing startup Eloquii a week earlier.
Over the years, Walmart has worked to use physical locations as distribution points for online orders of groceries and other goods in order to retain buyers who increasingly expect quick, cheap shipping.
With a steady rise in online shopping, Walmart's e-commerce sales growth has been outstripping brick-and-mortar sales, leading the company to slash new store openings. The retailer plans to open fewer than 10 U.S. stores in the next fiscal year.
For fiscal 2020, Walmart expects comparable sales growth of 2.5 percent to 3 percent. That follows expected growth of about 3 percent this year, which would be the fastest pace since 2008.
Overall sales growth during fiscal 2020 is likely to be 3 percent or more, but could be negatively impacted by the sale of operations in Brazil and a planned reduction in tobacco sales at Walmart-owned warehouse chain Sam's Club.
Walmart also expects earnings to decline by a low single-digit percentage range compared with fiscal 2019 due to the Flipkart deal. Excluding the impact, it is expected to rise by a low- to mid-single-digit percentage range.
(Reporting by Nandita Bose in New York; Editing by Bill Trott and Leslie Adler)
This story has not been edited by Firstpost staff and is generated by auto-feed.
Find latest and upcoming tech gadgets online on Tech2 Gadgets. Get technology news, gadgets reviews & ratings. Popular gadgets including laptop, tablet and mobile specifications, features, prices, comparison.
World
LONDON (Reuters) - Prince Harry and his wife Meghan have refunded British taxpayers 2.4 million pounds ($3.2 million), the cost of renovating their UK home, in line with a commitment they made after announcing in January they would step back from royal duties. The refurbishment of Frogmore Cottage, a house within the grounds of Queen Elizabeth's Windsor Castle west of London, had been criticised by some British media as too expensive. The repayment comes as Harry and Meghan, an American former actress, seek to forge new careers for themselves and attain greater financial independence.
World
FRANKFURT (Reuters) - Biotech firm BioNTech said on Monday it widened an ongoing pivotal global study of its COVID-19 vaccine candidate to include testing in its home country of Germany.
News & Analysis
COPENHAGEN (Reuters) - A rapid switch to electric cars to meet Denmark's ambitious climate targets will leave a massive gap in its finances, a government commission said on Monday.