Wall Street Weekahead: Investors caught in crossfire of fight for holiday shoppers
By Trevor Hunnicutt NEW YORK (Reuters) - Investors would normally be thankful for a strong U.S.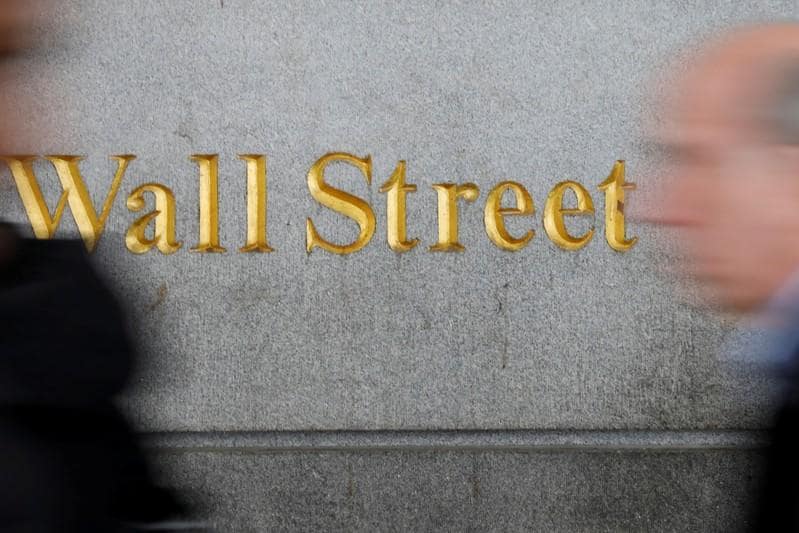 By Trevor Hunnicutt
NEW YORK (Reuters) - Investors would normally be thankful for a strong U.S. economy, yet this holiday season they worry retailers may have to spend heavily to win, leaving shareholders with a lump of coal.
Steep discounts are as familiar a sight during the holidays as rich desserts, but this year so is a fierce grab for a slice of the e-commerce market as Amazon.com Inc and Target Corp offer free shipping for small purchases.
U.S. shoppers formed long lines at checkout counters on "Black Friday" to take advantage of discounts on clothing and electronics, offering evidence that a healthy economy and rising wages are translating into stronger consumer spending at the start of retailers' make-or-break holiday season.
Yet underwhelming earnings reports earlier this week from Target to department store Kohl's Corp and home-improvement specialist Lowe's Cos Inc reminded investors that U.S. tariffs on imported goods, fickle consumer tastes and competition could eat away at profits this year. Target shares fell 10 percent on Tuesday as the company said profit margins declined due to growing investments in boosting its online business, wage increases, price cuts and the higher cost of preparing and shipping orders. Target shares fell 2.7 percent on Friday.
"The retailers and e-commerce players are duking it out," Shawn Kravetz, Esplanade Capital LLC's chief investment officer, said at the Reuters Global Investment 2019 Outlook Summit in New York last week.
"Amazon is buying that (consumer retail) business. Other players are buying that business. So it's a war."
Kravetz, whose first job after earning an MBA in 1995 was at CML Group Inc, a company that sold NordicTrack exercise machines through catalogs and television advertisements, said "the old joke was that we gave away stuff for free to sell people shipping."
The game has changed for retail players now, he said.
"They have almost no gross margin and they're giving away shipping. It's a tough gig. But if you're Amazon - and you're playing the long game - if you can only get another trillion dollars' worth of revenue and then raise prices one percent the numbers can work."
More retailers face pressure to cut into their margins or sacrifice growth, creating a catch-22 for investors even as consumers spent strongly during the sales following Thursday's U.S. Thanksgiving Day holiday. GlobalData Retail said that the average person shopping early on Black Friday spent $407.20, up 2.1 percent over last year.
Even so, money managers have been getting more selective.
Eaton Vance Corp portfolio manager Kathleen Gaffney, whose Multisector Income Fund holds bonds issued by J.C. Penney Co Inc and Nordstrom Inc, said she has scaled back the J.C. Penney holding.
"They've pretty much secured every asset that they have so it is going to be challenging. Nordstrom, on the other hand, is well suited for the current market," Gaffney said at the Reuters summit, adding that the company's managers have been effective and target a solid, upscale niche.
Nordstrom shares have added nearly 12 percent this year, including dividends, sharply paring gains closer to 50 percent earlier this year after reporting disappointing third-quarter same-store sales. J.C. Penney shares crashed nearly 60 percent over the same period as the company continued to struggle to appeal to changing tastes of younger shoppers less likely to frequent traditional department stores.
Katie Shaw, sector leader for the global consumer team at Fidelity Investments, said she is positive about retail stocks because U.S. consumers are getting a raise, seeing inflation-adjusted wages gain at all income levels for the first time since the 2007-2009 global financial crisis. But Shaw has a lower holding in mall-based department stores and big-box retailers than the benchmark against which she is measured.
"The role of retail to a customer's life has changed," she said. "There are a number of companies who have yet to invest in driving emotional connection with consumers."
(Reporting by Trevor Hunnicutt; Editing by Jennifer Ablan and James Dalgleish)
This story has not been edited by Firstpost staff and is generated by auto-feed.
World
Reports suggest that they captured President Alpha Conde and dissolved the government, bust the ground situation remains unclear
News & Analysis
NEW YORK (Reuters) -The price of cryptocurrencies plunged and crypto trading was delayed on Tuesday, a day in which El Salvador ran into snags as the first country to adopt bitcoin as legal tender. Shares of blockchain-related firms also fell as crypto stocks were hit by trading platform outages. But the major focus was on El Salvador, where the government had to temporarily unplug a digital wallet to cope with demand.
News & Analysis
By Joseph White and Sanjana Shivdas (Reuters) -The head of Apple Inc's car project, Doug Field, is going to work for Ford Motor Co to lead the automaker's advanced technology and embedded systems efforts, a hiring coup for Ford Chief Executive Jim Farley.