Volvo Cars to start assembly operations in India this year
Last year, Volvo Auto India sold nearly 1,600 units
New Delhi: Swedish luxury car maker Volvo Cars today announced plans to start vehicle assembly operations in India this year.
The assembly operations will be located near Bengaluru and focus on models based on Volvo's SPA modular vehicle architecture, Volvo Cars said in a statement.
The company will make use of Volvo Group India's existing infrastructure and production licences near Bengaluru, it said without disclosing further contract and financial details.
It will work together with Volvo Group India -- the truck, bus, construction equipment and Penta engines manufacturer -- to set up its assembly operations in India, the company added.
The first model to be assembled in India will be the company's premium SUV, XC90. Additional models slated for local assembly will be announced at a later stage, it said.
Volvo Cars President and CEO Hakan Samuelsson said: "Starting vehicle assembly in India is an important step for Volvo Cars as we aim to grow our sales in this fast-growing market and double our market share in the luxury segment in coming years."
Volvo has around 5 percent market share in the luxury car segment in India and plans to double this by 2020. The Indian luxury car market stood at around 34,000 units, down over 5 percent from about 36,000 in 2015.
Last year, Volvo Auto India sold nearly 1,600 units. In 2015, the company had sold 1,423 units while in 2014, it stood at 1,202.
Volvo Auto India Managing Director Tom von Bonsdorff said the commencement of local assembly unit is a sign of the company's strong commitment in India.
"Each locally assembled Volvo Car will have same international standards as anywhere else in the world," he added.
Volvo Cars said it has been witnessing 32 per cent growth in sales volume in India in the past two years and the 2017 trend is as per its plan to achieve 2,000 units, at a growth of 25 percent year-on-year.
Find latest and upcoming tech gadgets online on Tech2 Gadgets. Get technology news, gadgets reviews & ratings. Popular gadgets including laptop, tablet and mobile specifications, features, prices, comparison.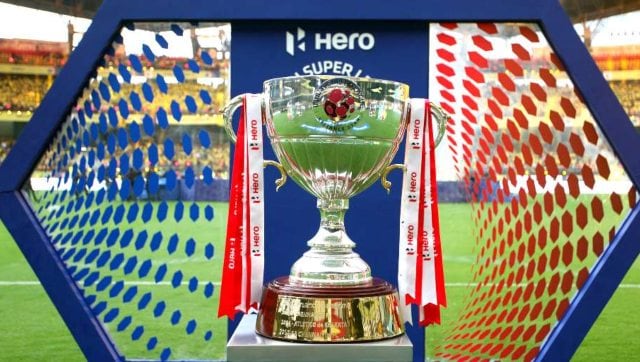 Sports
We kick-off our new podcast series — More Than A Game — by previewing the upcoming 2020-21 season of ISL with former Indian footballer Henry Menezes and commentator Pulasta Dhar. We also discuss the challenges of playing in a bio-bubble and players to watch out for.
Sports
With the upcoming season of the Indian Super League just days away, we at Firstpost.com take a look at how Bengaluru FC stack up.
News & Analysis
On 21 November, PUBG Corp was registered with the Ministry of Corporate Affairs with a paid-up investment of Rs 5 lakh.