Vodafone moment for Flipkart shareholders? Advance tax, TDS pour in from capital gains on sale to Walmart
While Vodafone is challenging the retrospective amendment made in 2012 by the former finance minister Pranab Mukherjee, Flipkart promoters have no such latitude.
Hutchison, a Hong Kong-based company, was controlling what is today Vodafone from a Cayman Islands company in which it had a 67 percent stake. It was this stake that Vodafone bought in 2007 and thus came to control the Indian operating company doing telecom business.
At the material point of time, unfortunately for the Income Tax Department, the law was not in its favor so much so that the Supreme Court absolved Vodafone from the liability arising out of failure to deduct tax at source from Hutchison, a phenomenal amount of about $2 billion which has now snowballed into a huge sum after factoring in interest.
The apex court said the business connection rule enshrined in section 9 of the Income Tax Act did not extend to capital gains but only to regular business incomes. Pranab Mukherjee, the then finance minister, brought in an ordinance to fill this technical gap and kept on persisting with his tax demand.
The amended Section 9 now covers capital gains as well, if through such convoluted arrangements tax is sought to be avoided. The Vodafone tax matter is still hanging fire.
Fast forward to circa 2018. This time round the players are Flipkart and Walmart. The Flipkart website shows that it functions in India under the banner Flipkart Internet Private Ltd, a closely-held company incorporated in Bangalore. But for reasons of taxation and ease of doing business as well as attracting capital from international biggies, it set up a company in Singapore.
It is Flipkart Singapore in which Walmart has bought a 77 percent stake by shelling out a mind-boggling $16 billion. And through this investment and controlling interest it is controlling the Indian operations and the Indian company Flipkart Internet Private Ltd. The eerie similarity between Vodafone and Flipkart is too stark to be missed by anyone.
It is against this backdrop that one has to examine the generous tax collections by the Income Tax Department. Sachin Bansal reportedly has deposited a whopping Rs 699 crore as first instalment of advance tax that was due on 15 September 2018. To be sure, this might include the estimated tax on his other incomes as well but it won't be far-fetched to assume that a substantial part of it would be on account of the Flipkart stake sale bonanza.
Walmart in its capacity as payer has deducted a whopping Rs 7,440 crore from the non-resident shareholders like eBay and Softbank.
While Vodafone is challenging the retrospective amendment made in 2012 by the former finance minister Pranab Mukherjee, Flipkart promoters have no such latitude. For them, the amendment is not retrospective but upfront and prospective, writ large when they entered India via Singapore.
Reportedly both Walmart and Flipkart investors numbering 46 are coy about the deal and how much they all made. But the income tax administration is in no mood to relent. That Sachin Bansal and Walmart have taken steps towards complying with their tax obligations shows that they have seen the writing on the wall. They do not want to tangle with the Income Tax Department which is why they have complied with their tax liabilities though one doesn't know if completely. But the promoters would be counting on the Indo-Singapore DTAA to soften their tax burden emanating out of the sale to Walmart of their respective stakes. The DTAA puts a softer shovel vis-à-vis the Indian Income tax law on outside the stock exchanges deals.
In the past, Indian promoters have settled their family disputes and estates by enacting an elaborate farce—sit across the table before their respective computer screens and put a sale offer of a large number of shares through the stock exchange's bulk trading platform only to be lapped up immediately by the buyer.
The income tax law till last year completely exempted long-term capital gains (LTCG) from transactions consummated through Indian bourses from tax. But to the credit of the Narendra Modi government, Finance Minister Arun Jaitley in his 2018 Budget imposed a soft tax of 10 percent on such gains in excess of Rs 1 lakh. The point is, Flipkart promoters perhaps might be wistfully ruing their decision to invest in India via Singapore. They could have gotten away by repeating the same farce, this time round by coughing up a soft tax of 10 percent as opposed to nil tax by their forebears.
And for Walmart things aren't looking very rosy. Only a few days ago, the Indian government banned e-commerce platforms from selling goods of firms in which it has even a token stake. Commentators were quick to wonder if in hindsight Walmart had bought a pig in a poke by paying a mammoth $16 billion. Now the tax imbroglio is likely to compound its woes.
(The writer is a senior columnist and tweets at @SMurlidharan)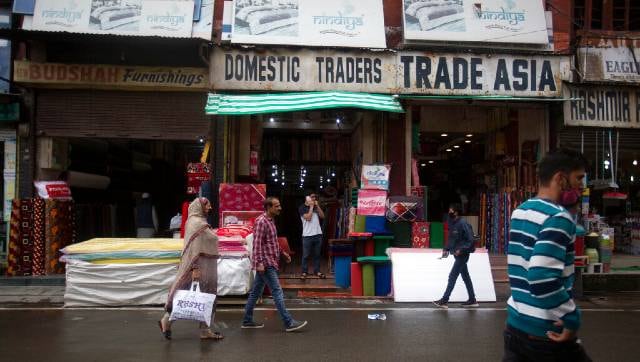 India
When the second wave of COVID-19 is threatening to wipe out large masses or render ineffective huge tracts of India's economic landscape, there is not a sign or semblance of a financial assistance package
Lifestyle
Through this fortnightly column, Tales From TJ Road, Bachi Karkaria tells the story of Mumbai's metromorphosis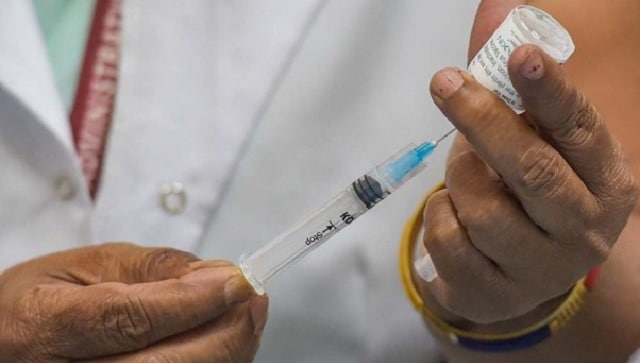 India
The vaccination process for people aged 18 to 45 years shows how the use of technology, backed by the wrong policy and implementation design can lead to large-scale exclusion