As Vodafone and the Indian tax authorities look ready to battle it out once again on whether or not the British telecom giant has to pay Rs 12,000 crore in tax, a media report said that India has assured former British Prime Minister Gordon Brown that retrospective taxation in India was not the norm.
A controversial amendment proposal to allow retrospective taxation of cross-border deals appears to contradict assurances given by Prime Minister Manmohan Singh to his British counterpart over Vodafone's purchase of Hutchison Essar in 2010.
In a letter dated February 5, 2010, Singh wrote, "I understand that there is no retrospective application of taxation and a recent court judgement has affirmed this position," The Economic Times reported."I can assure you that Vodafone will have the full protection of the law and access to the legal system in India."
He also went on to write, "...the Government of India is fully committed to providing a transparent and growth-oriented environment for profitable international investment."
Singh's letter was in response to two letters he received from Brown, raising concerns over the tax claim.
According to The Economic Times, Brown had cautioned Singh at the time that taxing cross-border deals could affect India's investment climate and create uncertainty for foreign investors.
If the assurance by India's Prime Minister Manmohan Singh is indeed the case,as the newspaper claims, then Singh may just remain standing helpless on the promise he made, as his Cabinet colleague and India's Finance Minister Pranab Mukherjee hopes to push retrospective tax reforms.
In probably what is a last ditch attempt to recover the money from Vodafone, India's Finance Minister, Pranab Mukherjee, did a complete backflip on Singh's promise to Brown in the recent budget.
Despite a recent Supreme Court judgement rejecting the government's request to review the Vodafone judgement in the Rs 12,000 crore tax case, the finance minister has staunchly defended his stance on retrospective taxation.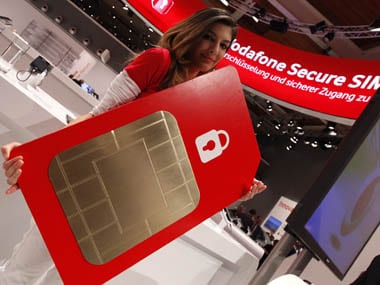 In a post-budget interaction with reporters, the finance minister said that retrospective amendments had a long history. "This is not to reopen cases, but to protect further outflow of taxes already collected," he claimed.
Vodafone in January won a five-year legal battle against India's tax office in a Supreme Court ruling, which said authorities did not have jurisdiction to tax the company's 2007 acquisition of Indian mobile phone assets of Hutchison Essar.
Indian tax authorities had asked the court to reconsider the verdict stating that the SC ruling had mistakenly believed that the offshore transaction - which provided Vodafone's holding company a 67 percent stake in Hutch-Essar - was legitimate structured FDI (foreign direct investment) in India.
The tax authorities are seeking $2 billion (0r about Rs 12,000 crore) in capital gains tax from Vodafone over its purchase of Hutchison Essar Ltd in 2007.
The review petition, however, was rejected by the court on 20 March, 2012, which ruled that there was no tax liability on Vodafone.
If retrospective taxation does come into effect, it could have far-reaching implications for foreign investment in India. It would also open the door to taxing other mergers, and pave the way for the implementation of at least 25 other retrospective rules that will empower revenue authorities to reopen cases beyond six years.
The Asia Securities Industry and Financial Markets Association, an association representing FIIs (foreign institutional investors), has written a harshly-worded letter to Mukherjee expressing "deep concern" that the new taxation proposals "could adversely impact" members' investments in the Indian market. It has also warned of "liquidation" of Indian investments if the taxation proposals are not clarified soon enough.
Updated Date: Dec 20, 2014 07:24 AM