VMware has announced two new open source projects built to enable enterprise adoption of cloud-native applications – Project Lightwave, an identity and access management project that will extend enterprise-scale and security to cloud-native applications; and Project Photon, a lightweight Linux operating system optimized for cloud-native applications.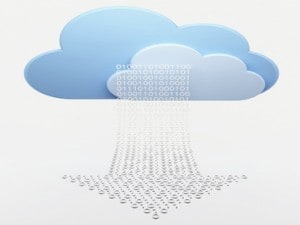 Designed to help enterprise developers securely build, deploy and manage cloud-native applications, these new open source projects will integrate into VMware's unified platform for the hybrid cloud – creating a consistent environment across the private and public cloud to support cloud-native and traditional applications. By open sourcing these projects, VMware will work with a broad ecosystem of partners and the developer community to drive common standards, security and interoperability within the cloud-native application market – leading to improved technology and greater customer choice.
"Through these projects VMware will deliver on its promise of support for any application in the enterprise – including cloud-native applications – by extending our unified platform with Project Lightwave and Project Photon," said Kit Colbert, vice president and chief technology officer for Cloud-Native Applications, VMware, Inc. "Used together, these new open source projects will provide enterprises with the best of both worlds. Developers benefit from the portability and speed of containerized applications, while IT operations teams can maintain the security and performance required in today's business environment."
With this announcement VMware is looking to help enterprise developers securely build, deploy and manage modern, distributed applications. The open source projects are lightweight, highly scalable technologies optimized for securing and running containerized applications in a virtual environment. The projects are designed to bring both developers and IT operations teams together by streamlining engineering throughout the application lifecycle from developer desktop to production. Over time, these technologies are expected to be further integrated within VMware's software-defined data center and end-user computing portfolios to help enterprises embrace containerized applications and benefit from VMware's industry-leading compute, networking, security, storage, and management solutions.
Project Lightwave will be the industry's first container identity and access management technology that extends enterprise-ready security capabilities to cloud-native applications. The distributed nature of these applications, which can feature complex networks of microservices and hundreds or thousands instances of applications, will require enterprises to maintain the identity and access of all interrelated components and users. Project Lightwave will add a new layer of container security beyond container isolation by enabling companies to enforce access control and identity management capabilities across the entire infrastructure and application stack, including all stages of the application development lifecycle. In addition, the technology will enable enterprises to manage access control so that only authorized users will be capable of running authorized containers on authorized hosts through integration with a container host runtime such as Project Photon
Project Photon, a natural complement to Project Lightwave, is a lightweight Linux operating system for containerized applications. Optimized for VMware vSphere and VMware vCloud Air environments, Project Photon will enable enterprises to run both containers and virtual machines natively on a single platform, and deliver container isolation when containers run within virtual machines. Future enhancements to this project will enable seamless portability of containerized applications from a developer's desktop to dev/test environments.
Find latest and upcoming tech gadgets online on Tech2 Gadgets. Get technology news, gadgets reviews & ratings. Popular gadgets including laptop, tablet and mobile specifications, features, prices, comparison.
Updated Date: Apr 22, 2015 13:20:07 IST