Vishal Sikka resigns: Why Infosys needs to codify a corporate philosophy as Murthy's shadow looms large
Infosys of today must clearly define the path ahead for itself as far a public perceptions go, let performance take a backseat
New Delhi: Vishal Sikka will receive the princely sum of $1 as his annual salary during his tenure as Executive Vice Chairman. Though his stock options remain, this single piece of information in a lengthy press statement announcing Sikka's sudden resignation as CEO and MD of Infosys, shows the profound impact of the continuous criticism by Infosys' founders as far as Sikka and remuneration go. Compassionate or not, capitalism appears in a new light under Sikka 2.0. From being the second-highest paid Indian CEO, Sikka will work for the next few months, virtually for free.
As Infosys stands at the cusp of changes at the very top, perhaps now is as good a time as ever to codify a clear corporate philosophy. A set of values for Infoscions. Will the company, founded by a socialist era leader and his friends steeped in austerity, continue to run with the 'frugality' mantra they espoused? Even when they no longer run the show? Or will it display the quintessential image of a multi-billion dollar global business, where the top honchos show off their riches unabashedly, set off across the globe on private jets? Because, believe it or not, the current state of affairs is almost all about perceptions, it has little to do with the actual performance of the company.
True, it has been facing heat over allegedly falling corporate governance standards and Infosys has already indicated it will not be able to achieve the earlier $20 billion revenue target by 2020 – not by a long shot perhaps. But these are not the reasons why it has been thrown in such an upheaval. The Infosys of today must clearly define the path ahead for itself as far a public perceptions go, let performance take a backseat. Already, it is possible that promoters may well get to steer the company once again.
In any case, since Narayana Murthy's constant public criticism of the Infosys top management has lead to Sikka's exit, one possibility is that Sikka's successor fits the image that Murthy has of a CEO, that the successor will espouse causes dear to Murthy's heart. Will this be necessarily good for a professionally run company, which has to compete in a cut-throat environment globally, in a challenging market battling widespread job losses, is something IT experts will discuss endlessly over the next few days. But it is clear that just having ambitious business goals may no longer be enough for Infy, it needs a clear corporate philosophy on money.
Murthy continues to have strong opinions on Infosys's functioning even now, try and build public opinion against Sikka, which was enough to see why Sikka may have thrown up his hands and resigned this morning, a Mint report said. If, indeed some members of the Infy board have privately expressed their distrust in the CEO and MD, he should have resigned anyway. This and various objections made by Murthy over the last several months have been strongly refuted by Infosys, which has said in a strongly worded statement that Murthy's letter "contains factual inaccuracies, already-disproved rumours, and statements extracted out of context from his conversations with Board members."
But let us come to the root cause of this entire drama: Murthy's pet peeve about compassionate capitalism and why there is too much money being thrown after CEOs with little by way of return. His point has been about drilling some sense into CEO pay, restoring some balance between the median pay that an employee of the company gets versus the top honcho. Sikka was the second highest paid CEO in India last fiscal, a Business Standard report said. And this one speaks of a huge pay gap between CEOs and other employees at Indian companies, with the biggest listed blue-chip firms doling out to their top executives salary packages of up to 1,200-times the median employee remunerations. In fact, median employee remuneration fell or remained almost same during the last fiscal, while the top executive pay jumped further. As the gap between the haves and the have-nots rises, Murthy has a point where he has stressed that CEO pay should be 50-100 times the median pay and not more than that. This is the core of what Infosys needs to debate right now – will there be any compassion while it pursues capitalism?
In his blog post, Sikka has blamed "unrelenting, baseless/malicious and increasingly personal attacks" for his shock decision and said he cannot carry out the CEO's job under such circumstances. And as mentioned earlier, Infosys has released a detailed statement not just attacking Murthy's outbursts but also stoutly defending its corporate governance standards.
As the dust settles down on Sikka's exit, perhaps the comments below the ex-CEO's twitter announcement of his resignation are more telling than all the other debates.  Most people expressed disappointment at Sikka's decision while some even wondered if the employee median pay will drop further if Murthy were to come back to steer Infy.
Whatever Murthy thinks about compassionate capitalism, Infosys employees and fans of Sikka do not seem to find any great solace in this philosophy.
Politics
Prasada's induction will further wear away whatever's left of the Congress and the Gandhis in Uttar Pradesh, even if it does not yield dividends for the BJP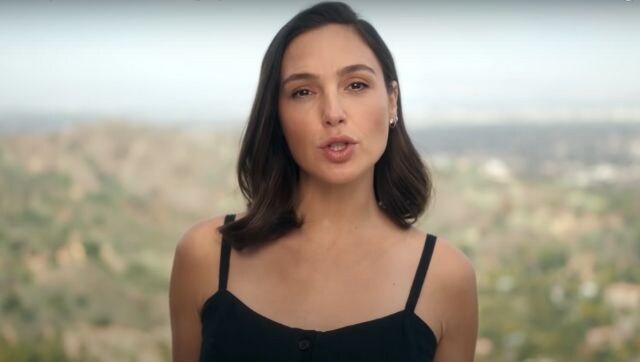 Entertainment
Even as the reality is hard to cope with, it brings back that one commodity that seems to be rapidly depleting from our lives – hope. And for that alone, may there be an encore.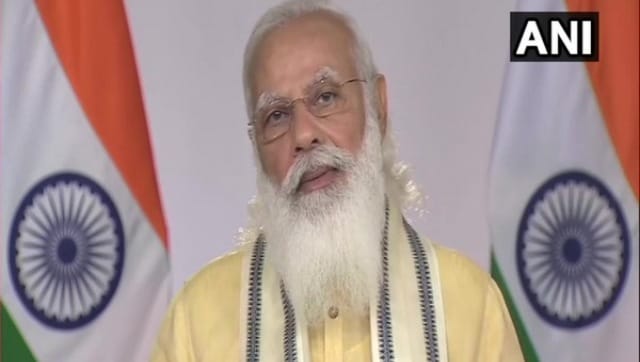 India
While the prime minister's address was no doubt a full-frontal political attack, it was in retaliation to sustained politics of slander