#SikkaDoesItAgain: Infosys Q4 profit beats estimates, rises 3.8%
The Bengaluru-headquartered company said its revenue rose 23.4 percent to Rs 16,550 crore
India's second-largest IT services company Infosys Ltd reported on Friday a better-than-expected 16 percent rise in fourth-quarter net profit, helped by new client wins.
Consolidated net profit rose to Rs 3,597 crore ($540.07 million) in its fiscal fourth quarter to March 31, from Rs 3,097 crore a year earlier.
Analysts on average had expected a net profit of Rs 3,556 crore, according to data compiled by Thomson Reuters. This is the fourth straight quarter when the company has beaten the analysts estimate.
The Bengaluru-headquartered company, which counts Apple Inc, Volkswagen AG and Wal-mart Stores Inc among its clients, said revenue rose 23.4 percent to Rs 16,550 crore.
On sequential basis, Infosys' net profit rose 3.8 percent from Rs 3,465 crore in the October-December quarter while revenue was up 4.1 percent from Rs 15,902 crore during the same period.
Infosys Managing Director and CEO Vishal Sikka said: "Over the course of this year, we saw this strategy of bringing automation and innovation to our clients, on a foundation of learning and education, start to show results in
the organic growth of our client relationships, in our win rates in large deals, and in the types of projects we are seeing in strategic areas where we never participated before."
In US dollars, Infosys net profit grew 7 percent to $533 million in the March quarter from $498 million in the year-ago period while revenues rose 13.3 per cent to $2.44 billion from $2.15 billion a year ago.
For 2015-16, profit was up 1.9 per cent at $2.05 billion while revenues grew 9.1 per cent to $9.5 billion.
Infosys said it expects revenue for 2016-17 to grow in the range of 11.5-13.5 percent in constant currency and 11.8-13.8 per cent in US dollar terms, in line with industry body Nasscom's estimate of 10-12 per cent for the fiscal.
The company said it has appointed Mohit Joshi, Ravi Kumar S and Sandeep Dadlani as presidents with effective immediate effect.
Cash and cash equivalents, available-for-sale financial assets, certificates of deposits and government bonds were Rs 34,468 crore as of March 31, 2016.
"Our growth trajectory improved in FY16 and we navigated the external business environment well. We will continue to focus on leveraging operational efficiency levers for consistent profitable growth," Infosys CFO MD Ranganath said.
During the quarter, cash generation was strong and Infosys managed a volatile currency environment effectively, he added.
Infosys said its quarterly annualised attrition rate has declined to 17.3 per cent in January-March of 2016.
For the March quarter, Infosys' total headcount stood at 1,94,044 as against 1,76,187 a year ago. Net additions in the March quarter stood at 661 people.
"Employee attrition reduced further in Q4, and is reflective of increased engagement with our people all through the year, and our steps to make Infosys an exciting place for the world's best talent. We continue to reimagine our internal processes to increase organisational agility," said Infosys COO U B Pravin Rao.
The momentum of large deal wins continued this quarter and bookings were strong, he added.
Infosys Board has recommended a final dividend of Rs 14.25 per equity share for the financial year ended March 2016.
In fiscal 2016, over Rs 216 crore ($33 million) contributed by Infosys was utilised across projects related to healthcare, education, culture, destitute care and rural development, it said.
In addition, the company has spent Rs 86 crore ($13 million) on multiple initiatives including Chennai flood disaster relief, environment sustainability and conservation of natural resources aimed at long-term sustainability of ecosystem.
Editor's note: This report has been corrected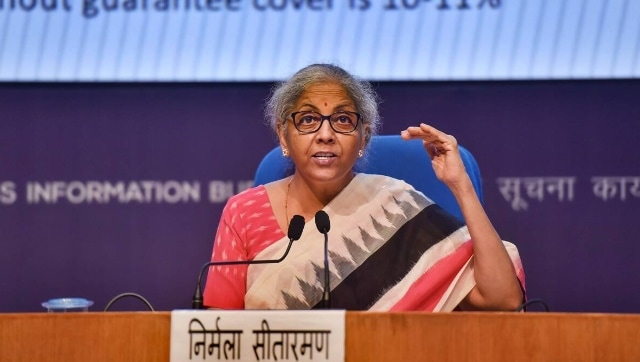 Business
In an exclusive interview to political editor Marya Shakil of CNN-News18, she also addresses the Infosys controversy by saying that the "anti-national statement" made by RSS-backed magazine Panchajanya was not right at all.
Business
The company will hold investor/analyst calls on 13 October to discuss the financial results for the quarter ending 30 September