Visa, Mastercard reach $6.2 billion settlement over card-swipe fees
(Reuters) - Visa Inc, Mastercard Inc, and a number of U.S. banks on Tuesday agreed to pay $6.2 billion to settle a long-running lawsuit brought by merchants over the fees they pay when they accept card payments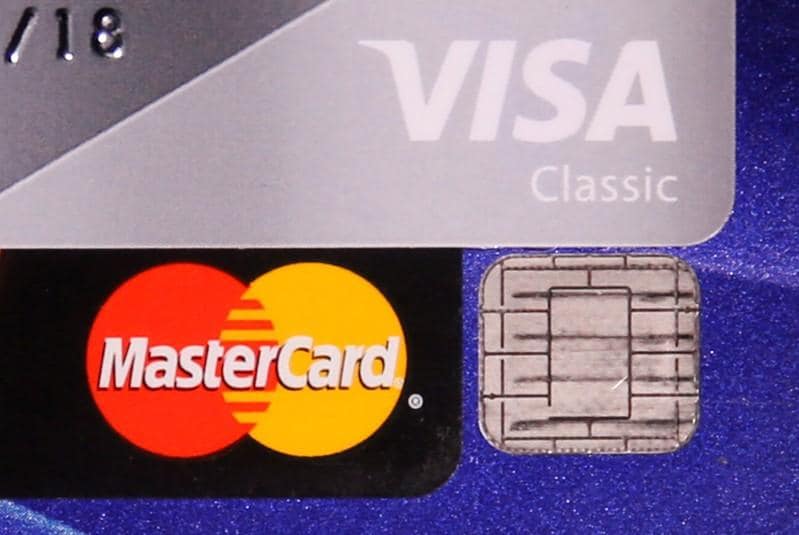 (Reuters) - Visa Inc, Mastercard Inc, and a number of U.S. banks on Tuesday agreed to pay $6.2 billion to settle a long-running lawsuit brought by merchants over the fees they pay when they accept card payments.
Visa and Mastercard previously reached a $7.25 billion settlement with the merchants in the case, but that deal was thrown out by a federal appeals court in 2016 and the U.S. Supreme Court last year refused to revive it.
The deal had been the largest all-cash U.S. antitrust settlement, although its value shrank to $5.7 billion after roughly 8,000 retailers opted out.
The card issuers named in the class-action lawsuit include JPMorgan Chase & Co, Citigroup and Bank of America.
The lawsuit, brought on behalf of about 12 million retailers and dating back more than a decade, accuses the credit card companies of violating federal antitrust laws by forcing merchants to pay swipe fees and prohibiting them from directing consumers toward other methods of payment.
In rejecting the earlier settlement, which was opposed by retailers including Amazon.com Inc, Costco Wholesale Corp and Walmart Inc, a federal appeals court found that the accord was unfair because some retailers would receive little or no benefit.
The card companies have already paid $5.3 billion and will now pay an additional $900 million.
Mastercard will pay an additional $108 million from funds set aside in the second quarter, the company said https://reut.rs/2OA2V0i.
Visa's share represents around $4.1 billion, which the company expects to pay using funds previously deposited with the court, and from a litigation escrow it set up on June 28.
The settlement must still be approved by a court.
(Reporting By Aparajita Saxena in Bengaluru and Brendan Pierson in New York; Editing by Sriraj Kalluvila)
This story has not been edited by Firstpost staff and is generated by auto-feed.
Find latest and upcoming tech gadgets online on Tech2 Gadgets. Get technology news, gadgets reviews & ratings. Popular gadgets including laptop, tablet and mobile specifications, features, prices, comparison.
Business
By James Davey LONDON (Reuters) - Distribution of several British newspapers was disrupted on Saturday after climate change activists blockaded printworks used by Rupert Murdoch's News UK, publisher of The Times and The Sun, drawing condemnation from Prime Minister Boris Johnson.
Business
PARIS (Reuters) - France denied the European Union's Brexit negotiator Michel Barnier was about to be sidelined by EU leaders in a bid to break the deadlock in trade talks, as reported by British newspaper the Daily Telegraph. Twisting a famous British war slogan, European affairs minister Clement Beaune tweeted on Saturday: "Keep calm and support Michel Barnier".
World
MEXICO CITY (Reuters) - Mexico's National Electoral Institute (INE) has denied former President Felipe Calderon's bid to register his Free Mexico movement as a new political party, saying some of its funding was questionable.