Vijay Rupani exclusive: Vibrant Gujarat will be scaled up as 'Davos of the East'
In this exclusive interview to Firstpost — and the first to a national media outlet — Rupani talks about his government's agenda and challenges ahead.
Exactly a month after taking over as the Chief Minister of Gujarat, Vijay Rupani seems at ease in the sprawling official bungalow in Gandhinagar once occupied by Narendra Modi. While he is preparing to make the upcoming Vibrant Gujarat event the biggest and the best yet, Rupani is acutely conscious of social fissures that have developed in the state following the Patidars reservation stir and the attacks on Una Dalits. In this exclusive interview to Firstpost — and the first to a national media outlet — Rupani talks about his government's agenda and challenges ahead.
Were you surprised at being picked as Anandiben Patel's successor? It is a daunting task ahead for you, does it unnerve you?
I am overwhelmed by the enormity of the responsibility. And do you know the first thing I did? I called up Prime Minister Narendra Modi and asked him to guide me constantly, to help me discharge my responsibilities. His assurance was an encouragement for me. I knew right from the word 'go' that it will not be an easy task to even try to get close to Modi's legacy in Gujarat. But, I will try to do good for the state.
Why did you say initially that you were averse to becoming the chief minister?
No, I did not say that. What I said was that there was no race in the party as anyone assigned the job can do it. You see, I was heading the party and it would look very odd if a section of the media creates an impression of clashing ambitions within the BJP. There was speculation about a "dark horse" in the media. My comment was meant to disabuse people of the notion that there was a race for the post of chief minister in the party.
Of late, Gujarat has been in the news for all wrong reasons. The Patidar reservation stir led by Hardik Patel has caused social unrest. What is your impression about it? Has it been contained?
I think the situation is largely contained. It went out of control more for politics than anything else. We are conscious of the fact that the crass pursuance of vote-bank politics has disoriented the objective of reservations which is "samajik samrasta (social harmony)". But now, look at the Congress and other parties that have been pursing it as a tool to appease certain castes and communities. The Patidar agitation emerged out of the divisive nature of politics. We were bound by the Supreme Court's ceiling of not exceeding the 50 percent limit in reservation. Yet, we made a provision for a 10 percent reservation quota for the economically weaker sections of society. This was annulled by the high court. In substance, we are all for social justice. The problem arises when this objective is used to create social disturbances.
Has it turned your voter-base, the Patels, against you?
Absolutely not. I will be felicitated in a rally of Patels in Surat on 8 September. After assuming charge, I got strong support from Patel leaders from all over the state. You see there are problems that need to be addressed. For instance, the state government has come out to support economically weaker students to get admission in professional courses like engineering and medical ones. We have also taken positive steps to release leaders of the agitation from jails and withdrawn a majority of cases. The disquiet is substantially contained and diluted, I feel.
There seems a drift in the administration since Modi left. Was it not inept administration that allowed the Una incident to snowball into a major national controversy?
Let me begin by saying that Una was an unfortunate incident. But Una was not a reflection of 'inept administration' as you put it. On the other hand, the administration was quite quick to react. This unfortunate episode was deliberately snowballed into a national issue in order to capitalise on it politically in the Uttar Pradesh elections. The anti-BJP forces used it merely to gain political advantage. If I tell you the chronology of the administrative actions that followed the Una incident the administration would appear to have done everything as per law to deal with the situation.
Gujarat is largely seen as a growth story. But that story got derailed in the past two years. Why is that so?
Gujarat is still a growth story. We are pioneers in making drinking water accessible to 88 percent of the population. The accessibility of Narmada waters to perpetual arid zones of the state through a maze of canals, sub-canals and minors is an outstanding story that needs to be told. The revival of nearly 3,000 water bodies across the state and the use of drip irrigation in 13 lakh hectares area of agricultural land have revolutionised the rural economy. There are various irrigation projects that are technological marvels and have effectively made water accessible to large parts of the state for irrigation and drinking purposes. If you had visited Gujarat 15 years ago, tanker mafias ferrying drinking water ruled the roost. We put an end to it. These feats are not ordinary by any stretch of the imagination.
In spite of these stories, why does the state figure quite low in the human development index (HDI) stats?
I would have to look into the facts to give you a correct perspective of the HDI figures. But let me emphasise that the state has been spending a lot to improve human development indices. For the first time, we have introduced the Amutam card which gives cashless facilities upto Rs 2 lakh to nearly 38 lakh people living below the poverty line. Similarly, the government introduced a scheme named "Mukhyamantri Yuva Swavlamban Yojna" to create self-employment.
You suffered serious reverses in the panchayat elections. Is it indicative of the BJP losing its grip in the rural areas?
Of course, the party not faring well in rural areas in local bodies elections is a cause of worry. But we have gained substantial ground in by-elections held after the panchayat elections. I am confident of recovering substantial ground before 2017.
Vibrant Gujarat is scheduled to be held in January. How do you plan to make this event different?
This Vibrant Gujarat will be the biggest-ever event. It would not be wrong to call it "Davos of the East", after Davos, where the World Economic Forum is regularly held. This event will effectively begin on 9 January and conclude on 15 January. The three-day official function will be scheduled from 10 to 13 January. The special feature of the event will be the attendance of nearly 10 or so Nobel laureates in pure sciences — physics, chemistry, biology and mathematics — to popularise science. These laureates will participate in a symposium and hold discussions with students aspiring to be scientists.
The prime minister will hold a roundtable meeting with all the scientists. This event will be different in many ways. For instance, the 2015 Vibrant Gujarat was a fairly impressive show although Modi had just taken over as prime minister. Now that he is firmly in the saddle, the event will attain new heights. We will also be hosting 30-odd CEOs of global companies. They will interact with the prime minister, finance minister and other top functionaries to know about the investment potential in India.
By the scale of the event, it appears that the event has less to do with Gujarat and more with India?
Vibrant Gujarat will used to showcase India. The theme of the event will be "Connecting India to the World". We have signed an MoU with Nobelmedia of Sweden to connect science with innovation, technology and industry. The scale of the event will be awesome.
Usually Vibrant Gujarat creates a lot of optimism which gets lost at the implementation level. How many MoUs are actually honoured?
You are right that a significant chunk of MoUs could not be converted into investment. That is why we called such papers investment intentions. These papers are only indicative of people's willingness to invest. There are many reasons for people to back away from investment. For instance, we do not flout policy guidelines to accommodate investors coming in with requests for concessions and pre-conditions. Still, the Government of India's records will show that Gujarat is able to convert nearly 31 percent of MoUs into investment on the ground. We are number one in the ease of doing business and intend to retain that position. As of now we have adopted a fully policy-driven approach for investment in which there will be no scope for any discretion.
How difficult is it for you to work as a chief minister under the shadow of two stalwarts like Modi and BJP president Amit Shah?
It is not a difficulty, it is help. Both have such deep understanding of the state that it becomes a strength for me. One should not be scared of expectations (apeksha). One should rather avoid accusations (aakshep). I will place my governance firmly on four basic pillars — transparency, decisiveness, sensitivity and progressiveness. With these pillars, I hope to build trust in society and discharge my responsibilities to the best of my ability.
India
The various posts in the organization include Branch Post Master (BPM), Assistant Branch Post Master (ABPM), and Dak Sevak
India
The results will be announced based on the student's performance in the internal assessment, notebook submission, periodical tests, and subject enrichment activity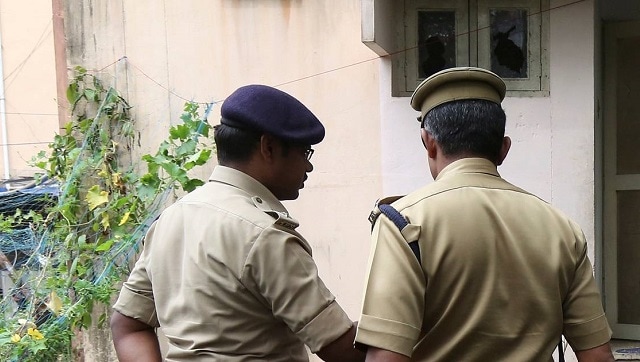 India
The procession was held a few days after 23 people were arrested for holding a similar march in Ahmedabad's Navapura