Vijay Mallya's rise and fall: The story of Vittal Mallya's flamboyant entrepreneur son who became an extradition candidate
Mallya could perhaps have avoided the ordeal had he chosen to stay back and fight the case. Even now, Mallya owes several months of salary dues to his employees, which has added to the public resentment against him.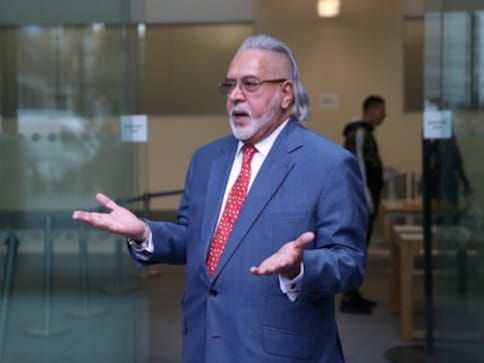 On a day when the Reserve Bank of India (RBI) governor Urjit Patel sent shock waves to the power corridors in New Delhi issuing an 88-word resignation letter, news of a UK court order on Vijay Mallya's extradition must have offered some relief to the Narendra Modi government.
The UK's Westminster Magistrates' Court on Monday ordered the extradition of the fugitive liquor King, whose failed airline Kingfisher Airlines owes around Rs 10,000 crore to a clutch of banks, to face charges of loan default and other financial irregularities linked to alleged diversion of bank money. The court has sent the case to UK Home secretary of state for a decision to be taken on Mallya's extradition. Mallya has been given a fortnight's time to appeal against the court order.
The show isn't over yet, but it is certain that Mallya will ensure no easy win for Indian authorities. A quick glance at the 74-page order by UK court Chief Magistrate Judge Emma Arbuthnot shows that there is a watertight case India has presented before the UK judiciary the detailing multiple charges of financial fraud and alleged fund diversion.
Given the high profile nature of the case, the media attention and the diplomatic pressure from India, Mallya does not have too many options before him now. It is safe to say that the endgame is nearing for the tycoon who has been on a self-imposed exile for the last two and a half years.
Escape to UK
The circumstances under which Mallya escaped from India in April 2016 are still questionable. He acted as if he was given a tip-off at the right time by the right people, just days before the banks moved the Supreme Court. This was just after he received a $75 million payment from Diageo as part of a severance package. The Central Bureau of Investigation (CBI) mysteriously changed the nature of its lookout notice and later called it a technical error. But since then, this has become a big political issue for the Modi government.
Mallya should blame himself for this. The baron added flavor to what otherwise began as a typical corporate loan default story with his arrogance, defiance and finally the act of leaving the country at a time when his failed airline owed thousands of crores to banks. For a man who once challenged Indian investigators saying that the banks aren't getting any money by 'taking my passport' and has so far put up a brave, defiant face in front of the media, Monday's court verdict is clearly the beginning of an endgame.
No doubt, the UK court's verdict scores a big political point for the Narendra Modi government. If the government manages to follow up its legal fight and ultimately bring Mallya back to India, this will be seen as a big victory. Minutes after the court order, Union Finance Minister Arun Jaitley claimed victory tweeting, "Great Day for India."
Great Day for India. No one who cheats India will go scot free.
The Judgement of UK's Court is welcome. An offender benefited during the UPA. The NDA brings him to book.

— Arun Jaitley (@arunjaitley) December 10, 2018
Fall of Kingfisher Airlines
There was a time when Vijay Mallya symbolised flamboyance in India's aviation sector. There aren't many celebrities, bankers, politicians and even journalists who have not, at least once, attended Mallya's Kingfisher Airline parties. Bankers used to queue up before Mallya to give him loans even though his airline wasn't doing well financially. Kingfisher Airlines, undoubtedly, set new standards in Indian aviation in terms of customer experience. But, Mallya forgot to fly his airline within the boundaries of financial prudence. Losses kept mounting.
Till the end of 2012, Mallya remained hopeful of reviving his airline. But the airline's dues had mounted to over Rs 15,000–Rs 16,000 crore to banks, airports, and others. The death knell of the airline was being sounded. In his desperation to revive the airline, Mallya twice submitted revival plans to the aviation regulator, with parent UB Group committing initial funding, but with no luck. Throughout, Mallya remained optimistic about retaining the airline's licence.
"We have not submitted an ambitious plan. We have submitted a holding plan," Mallya told reporters, while the government wasn't convinced. "The problem is in the last two to three months, he's given so many plans and he's not adhered to any of them," the then Aviation Minister Ajit Singh told reporters in New Delhi.
Kingfisher Airlines, once the second-largest airline in India, had little chances of resuming operations since the necessary regulatory approvals were not in sight and its balance sheet was bleeding. The company's losses had widened to Rs 2,142 crore for its fiscal fourth quarter ending March 2013, compared with a net loss of Rs 1,150 crores a year earlier. The accumulated losses as of March 2013 stood at a whopping Rs 16,023 crore.
Then came charges of financial fraud. Banks moved the CBI and Enforcement Directorate (ED) alleging that Mallya partly diverted money borrowed for Kingfisher Airlines (KFA) to fund some of his group activities and overseas assets. The investigation also expanded to some of the bank officials involved. The charges of financial irregularities and fraud were disputed by Mallya in both Indian and UK courts.
In March 2012, Kingfisher halted its international operations to Europe and Asian countries and cut down local flights to 110-125 a day with a fleet of 20 planes, from 340 flights earlier, to save money. By October 2012, the bird flapped its wings one last time. That was the end of Kingfisher Airlines.
Banks=Bakras
In early 2011, the bank consortium including the State Bank of India (SBI) had converted debt amounting to Rs 1,400 crore into equity at a 60 percent premium to the prevailing market price. Going by the stock exchange data, on 31 March, there was preferential allotment to State Bank of India (SBI) and ICICI Bank due for conversion of compulsorily convertible preference shares into equity shares at a price of Rs 64.48 each. Remember, on that day, KFA shares closed at Rs 39.90 on the BSE.
KFA shares were last traded at Rs 1.36 on the BSE on 22 June 2015. The entire loan restructuring exercise to Kingfisher Airlines was done without any special dispensation from the RBI, which means that banks had to make heavy provisioning on their books hoping that the airline will revive sooner or later and pay back the money. That never happened.
Finally, Kingfisher was declared a non-performing asset (NPA) by most banks, including the SBI, towards the end of 2011 and beginning of 2012. The majority burden of Kingfisher loans was on government-owned banks. The smartest in the lot was ICICI Bank, which managed to sell its entire Rs 430 crore Kingfisher loan exposure to a debt fund managed by the Kolkata-based Srei Infrastructure Finance Ltd in mid-2012. But the state-run banks were sitting ducks all through the Kingfisher Airlines episode.
The Endgame
Panic began gripping banks in full swing after Mallya left India with seven heavy bags and an unidentified woman on 2 March 2016. By then, Kingfisher Airlines' default, banks' desperate move to Supreme Court and Mallya's escape had become a hot issue in the media. Political pressure was already piling on the ruling BJP-led government to take up this case with the UK and bring back Mallya to the country.
On 24 April 2016, the Ministry of External Affairs (MEA) revoked Mallya's passport after reviewing a response from Mallya to the show-cause notice and citing facts brought by the ED, and the non-bailable warrant under the PMLA Act, 2002 issued by a Special Judge in Mumbai.
The MEA revoked the passport of Mallya under Section 10(3)(c) and 10(3)(h) of the Passports Act, 1967. As part of the process, Mallya was arrested and released on bail twice; on both occasions he was released in a matter of few hours. In May this year, India sought early extradition of Mallya along with alleged cricket bookie Sanjiv Kapur and legal help in the prosecution of 16 other alleged criminals. At this stage, Mally's extradition and punishment under Indian laws had become a political necessity for the Narendra Modi government.
Mallya could perhaps have avoided the ordeal had he chosen to stay back and fight the case. Even now, Mallya owes several months of salary dues to his employees, which has added to the public resentment against him.
Vijay Mallya's rise and fall--ever since he became the chairman of the UB Group in 1983, taking over the business empire from his father Vittal Mallya, and grew to rule one of the biggest business empires in the country and finally to the point of becoming an extradition candidate for charges of financial fraud--promises all the right ingredients for a Bollywood masala film. Of course, the climax of the story isn't scripted yet.
India
Railway Minister Ashwini Vaishnaw said that between 2014 to 2022, the Indian Railways has provided employment to 3,50,204 people
World
Prime Minister Narendra Modi asserted that India has been and will continue to be the 'first responder' to any need or crisis Maldives faces
India
The ties between India and the Maldives have been on an upswing since Solih took charge of the top office in November 2018. Prime Minister Modi attended the inauguration ceremony of president Solih