Bombay High Court rejects Vijay Mallya's plea for stay on Enforcement Directorate's request to declare him fugitive
Vijay Mallya remains on bail on an extradition warrant executed by Scotland Yard last year on fraud and money laundering charges brought by the Indian government, amounting to nearly Rs 9,000 crore.
The Bombay High Court Thursday dismissed a plea filed by beleaguered businessman Vijay Mallya seeking a stay on a request made by the Enforcement Directorate (ED) to declare him a fugitive economic offender and confiscate his properties.
"Bombay HC dismisses Vijay Mallya's appeal where he pleaded for stay on proceedings under Fugitive Economic Offenders Act, on pretext that Appellate Tribunal for Foreign Exchange had ordered status quo in r/o attachments in PMLA case against him while adjudicating SBI's plea": ED pic.twitter.com/gBq9ouRzE8

— ANI (@ANI) November 22, 2018
The ED had filed an application before a special Prevention of Money Laundering Act (PMLA) court seeking the 'fugitive' tag for Mallya under the Fugitive Economic Offenders' Act, 2018.
Under the provisions of the Act, once a person is declared a fugitive economic offender, then the prosecuting agency has the powers to confiscate the accused persons' properties.
In September 2018, Mallya had told the Prevention of Money Laundering Act (PMLA) court that "he was not a fugitive economic offender" (FEO) under the Fugitive Economic Offenders Ordinance 2018 Act. He also said he was not involved in the scheduled offence of money laundering.
On 19 November 2016 and 5 July 2017, non-bailable warrants were issued against Mallya. The Fugitive Economic Offenders Ordinance 2018 Act came into effect on 21 April 2018, the Act came into existence
Mallya, accused of defaulting on loan repayments and money laundering, left India in March 2016. The 62-year-old former Kingfisher Airline boss is fighting extradition to India on charges of fraud and money laundering.
Meanwhile, the embattled liquor tycoon on Wednesday faced a setback in his battle to save his posh London home from foreclosure by Swiss bank UBS after the UK High Court rejected many of the arguments relied on by his legal team.
The bank has sought repossession of the property at Cornwall Terrace, overlooking Regent's Park in central London, over the non-payment of a 20.4-million pounds mortgage loan.
The property was referred to in the UK High Court as a "high class home for Dr Vijay Mallya and his family members and United Breweries Group corporate guests".
While a trial in the case has been set for May next year, the High Court on Wednesday ruled on the UBS' application to strike out parts of the defence and found substantially in favour of the bank.
"UBS is pleased with the decision. Given that proceedings are ongoing, it would be inappropriate to comment further," UBS said in a statement.
In his judgment following a two-day hearing last month, Judge Chief Master Marsh concluded that he can see no basis upon which the defendants should be given an opportunity to amend their defence.
"They have had an ample opportunity to explain their case in answers to UBS' request for information. The case they put forward is not curable by simple amendments," he said.
"The language of the contractual terms in this case could not be more stark. The loan was made on an uncommitted basis and repayable on demand," the judgment notes.
The judge also expressed his displeasure at the way Mallya's defence team had conducted itself during the case, which meant avoidable delays for the court.
There was a breakdown in the relationship between Mallya's previous law firm, Blake Morgan LLP, "including in relation to fees", which was one of the factors flagged by the court.
"I accept that the change of solicitors put the defendants' legal team under considerable pressure. However, I am not satisfied that the defendants (Mallya) have shown a good reason for seeking an adjournment. It seems to me that the defendants are largely the authors of their current misfortune," the judgment reads.
The case relates to a mortgage taken out by Rose Capital Ventures, one of Mallya's companies, with the 62-year-old businessman, his mother Lalitha and son Sidhartha, listed as having the right of occupancy on the property.
While Mallya's team claims the bank had called in the loan ahead of an agreed period, the bank has claimed that it is within its rights to call in the mortgage for non-payment.
The application relating to the judgment this week was filed by the bank to strike out claims that any rights to remain in the property by the defendants take priority over the mortgage before a full trial in May 2019.
Meanwhile, Mallya remains on bail on an extradition warrant executed by Scotland Yard last year on fraud and money laundering charges brought by the Indian government, amounting to nearly Rs 9,000 crore. A ruling in his extradition case is expected at Westminster Magistrates' Court in London next month.
The extradition trial, which opened at the London court on 4 December last year, is aimed at laying out a prima facie case of fraud against Mallya and establishing there are no bars to him being extradited to face Indian courts over the allegations relating to loans made out to his now-defunct Kingfisher Airlines.
In separate legal proceedings, the businessman had also lost his appeal in the UK's Court of Appeal against a High Court order in favour of 13 Indian banks to recover funds amounting to nearly 1.145 billion pounds.
The High Court order, earlier this year, in favour of the State Bank of India (SBI) led consortium had reinforced a worldwide freezing order against Mallya's assets.
--With PTI inputs
Politics
Tejashwi Yadav cocked a snook at the Centre, saying he was willing to offer his residence for setting up offices of ED and CBI, agencies which have often faced allegations of misuse for political vendetta.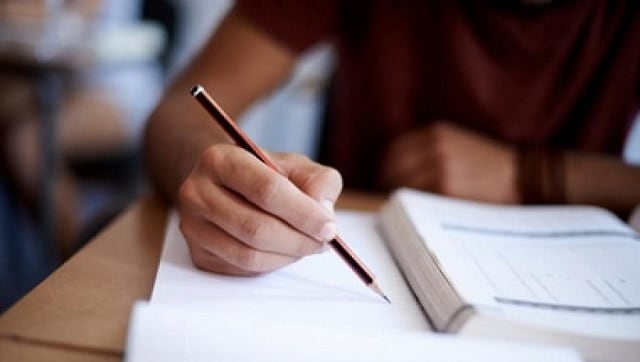 Education
After the result is announced, those who have cleared the exam will be required to appear for the counselling, the dates of which are yet to be announced
Education
The AP EdCET 2022 took place on 13 July. Those checking the result should keep a copy of their admit card as it would come in handy later during the counselling process