Vijay Mallya submits reply on ED's plea to declare him 'fugitive economic offender'; court to hear matter today
In June, the ED moved a court against the liquor baron seeking to declare Mallya a 'fugitive offender' and to confiscate his assets worth Rs 12,500 crore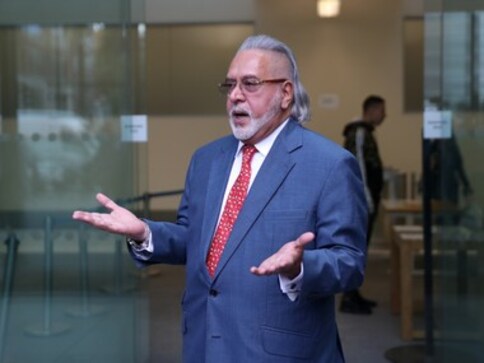 Mumbai: Embattled businessman Vijay Mallya has submitted his reply on Enforcement Directorate's (ED) plea to declare him a fugitive economic offender under the new law, a media report said on Monday.
The Mumbai court will hear the matter at 2.45 pm on Monday, ANI reported.
In June, the ED moved a court against the liquor baron seeking to declare Mallya a 'fugitive offender' and to confiscate his assets worth Rs 12,500 crore.
The agency had filed an application before a Mumbai court under the recently promulgated Fugitive Economic Offenders Ordinance that empowers it to confiscate all assets of an absconding loan defaulter.
The application sought to immediately confiscate about Rs 12,500 crore assets of Mallya and his companies, both movable and immovable.
The ED had furnished evidence in its two charge sheets, filed under the Prevention of Money Laundering Act (PMLA) in the past, to make a case for seeking a fugitive offender tag for Mallya from the court.
Mallya is contesting these money laundering charges in London as part of India's efforts to extradite him from there and face the legal system here in connection with an overall alleged loan default of over Rs 9,000 crore of various banks.
As per the existing process of law under the PMLA, the ED can confiscate the assets only after the trial in a case finishes which usually takes many years.
The Narendra Modi government brought the fugitive ordinance as "there have been instances of economic offenders fleeing the jurisdiction of Indian courts, anticipating the commencement, or during the pendency, of criminal proceedings," the government said.
With inputs from agencies
India
People associated with the PFI have been arrested by the NIA from the Shaheen Bagh and Ghazipur areas of Delhi. The Assam Police has also detained 9 people associated with the PFI
Sports
The 36th National Games was inaugurated by Prime Minister Narendra Modi at a glittering opening ceremony
Politics
"PFI is trying to mislead the country by acting as the saviour of Islam. We have protested against their policies time and again, and requested for their ban," read a statement from the All India Pasmanda Muslim Mahaz