Vijay Mallya ready to increase settlement offer, says banks have no right to his overseas asset details
He has pointed out that neither did the banks take into account the overseas assets when they extended loans to him, nor did he buy them using the loans
Liquor Baron, Vijay Mallya, in an affidavit submitted in the Supreme Court on Thursday, said non-resident Indians (NRIs) are not obliged to disclose overseas assets and that banks have no right over the information of his overseas movable and immovable assets.
Mallya also sought permission to submit details of his assets in a sealed cover on 26 June.
"Statement of assets was confined to assets in India alone and overseas assets were not disclosed which as a Non-resident Indian, Respondent no 3 (Vijay Mallya) is not obliged to disclose even to income tax authorities in his Indian tax returns," an affidavit filed on behalf of Mallya said.
The businessman claimed that he is an NRI for income tax and foreign exchange regulation purposes since 1988.
According to a report in The Indian Express he has submitted before the court that the information regarding the assets "owned by him, his three children and estranged wife" were a private matter. He has also said that neither did the banks take into account the overseas assets when they extended loans to him, nor did he buy them using the loans. So there is no reason to put the details of these assets in the public domain.
Mallya had been directed by the apex court to disclose by 21 April the total assets owned by him and his family in India as well as abroad. The apex court had also sought an indication from him about when he will appear before it.
The ongoing case before the apex court is in connection with loan dues worth Rs 9,000 crore Mallya owes to 17 banks, including State Bank of India (SBI). Bank loans to Mallya had become NPAs in 2012. Two banks, SBI and PNB, had tagged Mallya as a wilful defaulter.
Mallya's affidavit comes in the backdrop of the Enforcement Directorate seeking the help of ministry of external affairs (MEA) to arrest Mallya after a special court on Monday issued a non-bailable arrest warrant against the Kingfisher chief. Recently, Mallya's passport was suspended by MEA on the request of ED.
That apart, a Hyderabad court too has issued NBW against Mallya in a cheque bouncing case. The court also convicted Mallya in the case.
In the affidavit, Mallya said Kingfisher Airlines was a business failure due to reasons beyond control.
It said UB Group of companies and its associates had infused large sums of money in Kingfisher Airlines "by way of loans, equity participation, liquidation of securities offered to creditors/lenders of Kingfisher Airlines aggregating to Rs 6,107.53 crores, all of which has been lost or is incapable of recovery."
Mallya said that the recent actions of central government confirm I am being "persecuted needlessly " and " wrongly prosecuted ".  He also said that he can pay token money only if SC intervenes in pending cases, can't pay until SC allows sale of shares stuck in litigation.
Mallya, however, said to demonstrate his bonafide and also that of his companies, an aggregate of Rs 1,591 crores can be deposited before the apex court.
With regards to his unpaid dues of Rs 9,000 crore to a clutch of banks including the State Bank of India, the estranged liquor baron has reportedly shown his intent to increase settlement offer, according to a report in the Times of India.
The report further said Mallya is now willing to deposit a total of Rs 6,868 crore, an additional Rs 2,468 crore, as against his earlier offer of Rs 4,400 crore to the banks.
According to estimates, Mallya has a net worth of Rs 7,000 crore in India as of now. In 2011, Mallya had a net worth of $1.1 billion, according to Forbes. He dropped out of the Forbes billionaires list in 2012 as the net worth nosedived to around $800 million.
Mallya's assets
Mallya has assets across the world even though no exact details of his wealth abroad are yet officially known. According to a report in the Mint newspaper, the liquor baron owns several marquee real estate properties across the globe, including Trump Plaza condo that was bought for $2.4 million in September 2010.
The other key properties are these: a house in Sausalito, Califronia, which was bought for $1.2 million in 1987; a Cape Town mansion bought for $8.4 million in 2010; and The Grand Garden in France bought in 2008 for $53-61 million.
Mallya left the country on 2 March with seven bags and with an unidentified woman.
With agency inputs
Find latest and upcoming tech gadgets online on Tech2 Gadgets. Get technology news, gadgets reviews & ratings. Popular gadgets including laptop, tablet and mobile specifications, features, prices, comparison.
India
The former apex court judge criticised the "weaponising" of the sedition laws, "abuse" of prohibitory orders and blanket shutdown of the internet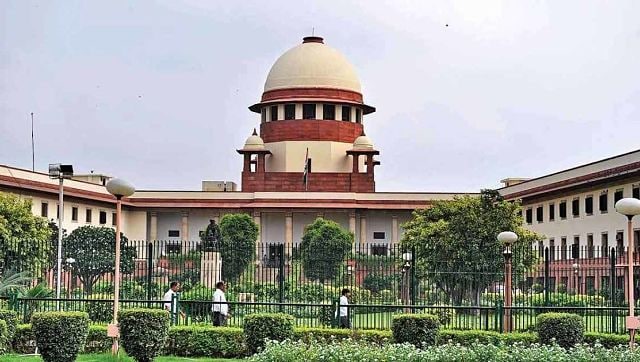 India
The bench headed by CJI SA Bobde was hearing pleas filed by Rajya Sabha MPs Manoj Jha and Tiruchi Siva, and one by Rakesh Vaishnav of Chhattisgarh Kisan Congress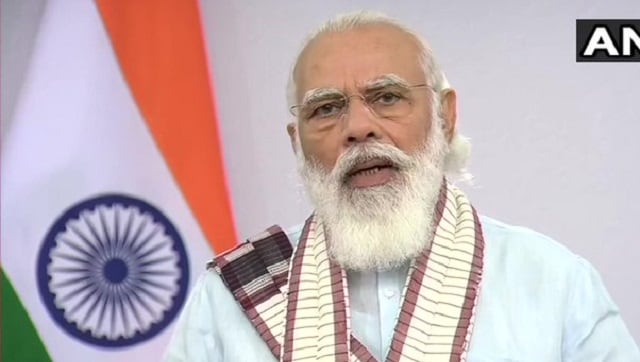 India
Acknowledging that the country has come a long way in the fight against the pandemic since the 'Janata Curfew' in March, Modi said that India has been more successful in saving the lives of its citizens than more prosperous countries.