Vijay Mallya saga: With govt invoking a 21-yr old treaty, the man is now an urban legend
The investigative agencies have done everything possible to nail Mallya, including prompting the external affairs to cancel his passport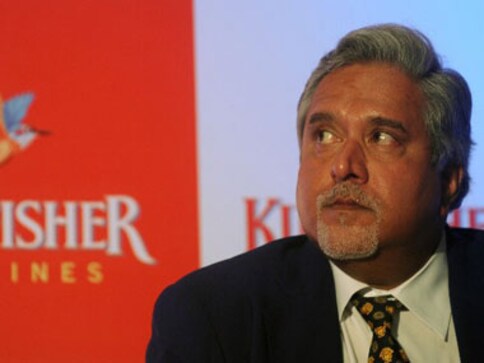 Vijay Mallya has a pinned tweet on his account, 'Life isn't about waiting for the storm to pass. It's about learning to dance in the rain'. The famous line of Vivian Greene, which the flamboyant liquor baron describes as one of his favourites is true to his real life.
Mallya, who took over the business empire from his father Vital Mallya as the chairman of UB Group in 1983 is no stranger to crises in his journey to grow the family business to a multi billion empire. Mallya has survived the stormy days and has emerged even stronger to dance in the rains — may be the most colorful businessman India has ever seen, often described as India's Richard Branson.
That flamboyance evidently helped him line up several banks at his doorstep to lend Rs 9,000 crore worth (today including accumulated interest amount) loans to his now grounded airline, Kingfisher, which never mad any profit in its eight year old life. But, things changed when he chose not to pay back the money, to which he had offered his personal guarantee, and take on the entire system to make his case, even to the point of his 'forced exile'.
Ever since Mallya left the country with his now famous seven bags and an unidentified woman, multiple courts have issued warnings and summons on him. The investigative agencies have done everything possible to nail him, including prompting the external affairs ministry to cancel his passport. Mallya also lost his parliament membership and was declared as a proclaimed offender by a PMLA court (prevention of money laundering).
The Enforcement Directorate (ED) has also begun to attach his properties and is planning to register a fresh case. Even the central bureau of investigation (CBI) has now registered a case against Mallya in connection with the loan default (Mallya owes money to 17 banks mainly state-run banks). The government has pushed for his deportation and extradition from the UK.
But, despite all these, the man reached beyond the reach of every one. He is not perturbed by the 'witch hunting', as he calls it, by Indian authorities to nab him. In an interview to a UK-news paper, Mallya clearly said "they aren't getting any money by cancelling passport or arresting him. The tone was that of clear defiance.
Instead, Mallya has tried to sway public opinion in his favour by playing the victim card. With no hope for deportation or extradition (for which both countries have to agree that the person has criminal offence), as the last ditch effort, the Narendra Modi government is now readying to invoke a 21-year old bilateral treaty to get him back. That's kind of unheard in cases involving well known businessmen in India at least in the recent history.
Under the 1995 treaty-- Mutual Legal Assistance Treaty (MLAT)-- as per the 1995 treaty, countries can seek "transfer of persons, including persons in custody, for the purpose of assisting in investigations or giving evidence in proceedings". Will the government make any major headway in getting Mallya back after invoking MLAT. It is unlikely.
Sources in the banking sector said it is difficult to convince the UK government about the criminal offence against Mallya sufficient enough to invoke MLAT. The simple reason is that a section of banks like IDBI bank hasn't so far found any evidence of financial misappropriation or diversion by Mallya using the bank money, though another section of lenders such as SBI claims otherwise.
"There is no way to trap him on the case of loan default. Not unless the CBI has a case establishing his criminal offence. Chances are less,' said one banker. Till the time Mallya doesn't return to the country by himself and offers to pay back the money, there are unlikely to be any major turns in this story. The only losers in this take are banks, who merrily lent to Kingfisher till 2010 and offered restructuring only to become bakras after they classified the loan as non-performing asset (NPA) in late 2011 and early 2012.
Mallya is on his way to becoming an urban legend — someone who is a villain and hero (depending on who you ask to) — who can never be caught, even if the state is against him. Something like a phantom in myths, who can be seen by all but always beyond their reach. For some, Mallya already has attained the stature of a living urban legend, who lives and moves at his own terms and can never be caught, no matter who is out there wearing the hunter's armor.
India
In the wake of PNB merging with OBC and UBI, customers with e-OBC and e-UNI cheque books will have to replace them with PNB cheque book with updated PNB IFSC and MICR
India
People should bear in mind that 10 September will be considered a bank holiday in nine major cities on account of Ganesh Chaturthi
Business
During the last week, BSE jumped 710 points or 1.21 percent, while market benchmark Sensex scaled the 59,000-mark for the first time