Vijay Mallya offers to repay 100% principal to banks: Liquor baron should stop his antics and engage directly with lenders
The current political landscape and consequently the public's thought processes are dead against Mallya's antics of making promises and then not following through on them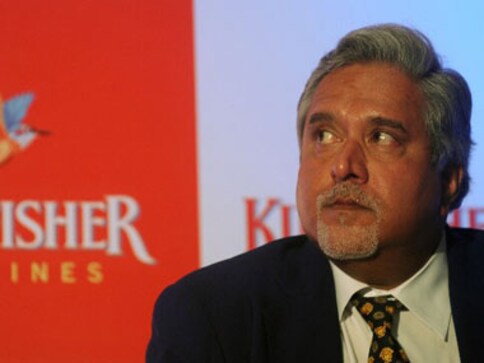 Vijay Mallya has tweeted again, making the offer to repay the principal to the lenders of Kingfisher Airlines. Is Mallya serious or are these just familiar shenanigans in view of impending judgement in respect of his extradition a few days hence?
First thing first. Twitter is not the medium to settle dues as high as Rs 9,000 crore, with the entities who lent the moolah to Mallya when he was in dire need. If Mallya is serious, he should engage with the lenders directly. To use Don Vito Corleone's words, Mallya should "make an offer which they [lenders] cannot refuse". Mallya knows very well he is in deep muck. Most likely, the liquor baron has the resources, hidden all across the globe, as per the press reports. He should come up with a workable proposition.
Merely stating that he is willing to pay the principal does not cut any ice with people who put the good money on the table as per his asking. Least, to my mind, they will expect the amount outstanding against Mallya's companies on the date his account became non-performing assets (NPA). Particularly so, in the current opprobrium against the bank loan defaulters amongst whom Mallya has a big profile. An extravagant and flamboyant lifestyle has adversely compounded the moulding of public opinion against the former chief of the now-defunct Kingfisher Airlines.
The current political landscape and consequently the public's thought processes are dead against Mallya's antics of making promises and then not following through on them. Finance minister Arun Jaitley has publicly stated this fact. Kingfisher Airlines' case is so overtly politicised that Mallya's salvation will lie only in a rock-solid credible repayment offer. Otherwise, the banks will turn away. The liquor baron's fate is further compromised as there are back to back elections in India. Mallya's friends and benefactors in high places are in no position to risk their fortunes for saving his empire.
Kingfisher Airlines might be a case of genuine and legitimate business failure. But Mallya has not helped his position by stealthily slipping out of the country. Mind it, he has been holding the exalted office of a member of the highest law-making body of this nation, Rajya Sabha, the ethics panel of which found Mallya's conduct unbecoming of its constituent. The former Kingfisher boss has been accused of money laundering and diversion of as much as Rs 4,000 crore to tax heavens. The Enforcement Directorate has already attached his Indian assets and courts have declared him a proclaimed offender under Prevention of Money Laundering Act (PMLA). Ministry of External Affairs (MEA) in April 2016 revoked Mallya's Indian passport. In 2017, his name first appeared in Panama Papers and then in Paradise Papers. The erstwhile generous lenders have declared Mallya a willful defaulter.
The statements given out by Mallya, till the UK courts turned stance against his extradition pleadings, were nothing but defiant. The Indian courts were accused of bias by proclaiming that the United Breweries chairman will not be getting a fair trial in India. So much so that Mallya denied any liability towards the lenders. He tried every trick, in the book and out of it, to stall the course of legal resolution of his dues in India as well as in the UK. However, one good thing came out of his pleadings in the UK courts. The image of Indian jails has been elevated to a level where the top profile fugitives can be housed comfortably.
Apparently, nothing has worked. Mallya is still on bail in the UK in relation with the accusation of fraud by the Indian authorities. It is hoped that his recent tweets are reflective of a genuine desire to conclude this saga. He tweeted "Please take the money. I want to stop the narrative that I stole money". Only mitigation for Mallya now is to offer an acceptable resolution plan for Kingfisher Airlines' dues. Mallya might be able to rebuild his lost empire after emerging from the current imbroglio.
(The author is a former executive with SBI)
India
Proceeds of crime worth Rs 99,356 crore were attached between 2014 and 2022, while only Rs 5,346 crore was attached between 2004 and 2014 under the then Congress regime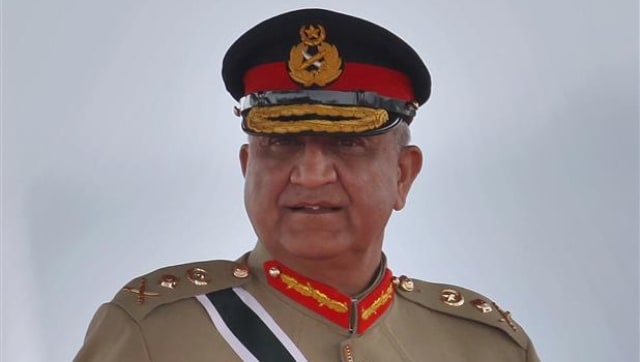 World
It is time for India to publish a White Paper on the background of Gilgit-Baltistan's accession to India and make it widely known, including in Beijing
Sports
The ED counsel also prayed for the court's permission to interrogate the two accused in the correctional home over new revelations in the case. Praying for Chatterjee's bail, his lawyer submitted that he is an ordinary person now and will not abscond