King of troubled times? Mallya to lose MP tag as RS panel recommends termination
Vijay Mallya, the embattled liquor-baron, is facing more troubles with the Rajya Sabha Ethics Committee, on Monday, recommending termination of his Parliament membership.
Vijay Mallya, the embattled liquor-baron, is facing more troubles with Rajya Sabha Ethics Committee, on Monday, recommending termination of his Parliament membership. Mallya has been given a week to respond to the panel's recommendation. Mallya's MP status was supposed to expire in June, 2016. Mallya, facing charges of Rs 9,000 crore loan default to a clutch of 17-banks and financial irregularities, moved to UK on 2 March.
Last week, the government had revoked Mallya's passport on the request of the Enforcement Directorate (ED) after the agency found evidence of fund diversion by Mallya with respect to the Rs 900 crore IDBI Bank loan default case.
The industrialist is also facing non-bailable arrest warrants (NBW) against him on charges related to cheque bouncing. Banks are chasing Mallya since he had furnished personal guarantees to banks against the loan facilities extended to his now-defunct airline, Kingfisher, grounded in 2012. The loan became a Non-Performing Asset (NPA) in 2012.
In an affidavit submitted to the Supreme Court last week, Mallya had said that banks have no right to seek his foreign asset details. The liquor-baron also blamed the 'haste' of Indian government in revoking his passport, thus creating impediments in the 'whole process and endeavor. Earlier, Mallya had offered to pay Rs 4,000 crore to banks but banks rejected the offer. In their reply to SC on Monday, banks said Mallya has failed to comply with the SC directions. Mallya will move his plea in SC tomorrow.
Mallya's record in Parliament
Mallya has been an MP twice--first in 2002 and in 2010. Going by the data (on his second term that started in mid-2010 and ending mid-2016) on the website of PRS Legislative shows that Mallya has an attendance of 30 percent. The number of debates he participated is nil.
Mallya has asked 216 questions against the national average of 312 and state average of 234. Of the questions Mallya asked, 29 were starred and 187 unstarred. A starred question is one which gets an oral answer in the House and the member can have supplementary questions. Only 20 such questions are allowed in a day. Unstarred questions get a written reply that is tabled in the House. Only 235 such questions can be asked in a day.
Number of private member bills moved by Mallya is again nil. But the national and state averages are also a minimal 1.2 and 1.1. This is not surprising given such bills are rarely passed and made into laws. A further break-up of the data shows that Mallya's lowest attendance was in Winter Session of 2013 - just 10 percent. The highest was in Monsoon Session of 2010 - 77 percent. It has to be noted that this was soon after his induction into the Upper House.
According to MPLADS website, Mallya had received Rs 14.22 crore funds (with interest) under member of Parliament local area development scheme (MPLADS), of which he has utilised Rs 10 crore.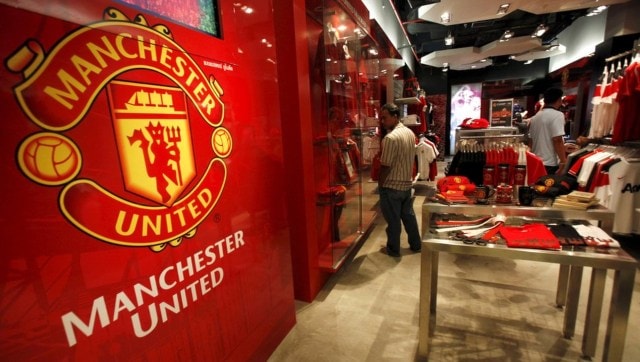 Sports
United are currently top of the Premier League after three wins in their first four matches.
India
Earlier in February, Delhi Police's Economic Offences Wing had registered a case against two NGOs run by the rights activist for alleged financial irregularities
India
The registered candidates can check their scores by visiting the official website https://predeled.com/ as and when the scorecards are released.