Vijay Mallya extradition: UK court confirms 4 December as final hearing date for case
A UK court on Thursday rejected fugitive liquor baron Vijay Mallya's request to shift the final hearing date in his extradition case to next year and fixed it for 4 December.
London: A UK court on Thursday rejected fugitive liquor baron Vijay Mallya's request to shift the final hearing date in his extradition case to next year and fixed it for 4 December.
Mallya, who is wanted in India for Kingfisher Airlines' default on loans worth nearly Rs 9,000 crores, has been in the UK since March 2016 and was arrested by Scotland Yard on an extradition warrant on 18 April.
The Crown Prosecution Service (CPS), arguing on behalf of the Indian government, told the Westminster Magistrates' Court in London that they had "excellent cooperation" with the Indian authorities in the case and now had sufficient material to establish a prima facie case for the extradition of the 61-year-old former chief of erstwhile Kingfisher Airlines.
"We have completed a review of materials and I am happy to state that we have had excellent cooperation with the Indian authorities in this case," CPS barrister Mark Summers told the judge. "We are ready and willing to proceed and would invite the court to fix a hearing date at the earliest."
The CPS also informed the court that the Indian authorities had been "anticipating issues" that may block the extradition and had already been engaging on prison conditions in India by giving "detailed assurances" on the matter.
However, Mallya's defence team claimed they had received hundreds of pages of "further material being relied upon" as evidence only on last evening and that more time should be provided for them to review the material and keep a final date for hearing open in April 2018.
"Mallya is keen to engage as constructively as possible with these proceedings...but there remains ongoing uncertainty on the final case. We also need a detailed opening note explaining how all the evidence fits together," said barrister Ben Watson, arguing on behalf of Mallya.
The judge, Chief Magistrate Emma Louise Arbuthnot, agreed with the CPS to "progress with some rigour" and retained 4 December as the date for a final hearing in the case.
She directed the Indian side to provide a detailed opening note on the case to Mallya's defence team by 31 July, after which another hearing to asses the progress in the case would be held on 14 September.
The judge was also firm about the "skeleton" document on the case that would have to be submitted by both sides by November to not exceed 35 pages.
She once again told Mallya that she would allow him not to attend the next hearing in September, adding that she had inquired about restraining media within barriers outside the court on the request of his defence team at last month's hearing but it would be a "step too far".
When asked about his appearance despite being granted an exemption by the chief magistrate at last hearing on 13 June, Mallya today said, "I do as my lawyers advise."
Watson earlier told the judge that "Mallya likes to attend the hearings if possible."
The Indian authorities believe their case is on a strong footing and all the evidence has been presented to the Crown Prosecution Service to argue India's case for extradition.
"All documents and witness statements have been presented from the Indian side and the CPS is very happy with it. They are confident that all the evidence is in good order. So we are in good situation and all we hope is that the other side stop delaying," official sources told PTI.
In a statement, the Indian High Commission on Thursday said evidence presented makes out a strong prima facie case against Mallya. Despite delaying tactics, it has been possible to have an indicated date in December 2017 for the hearing and the UK counsel CPS will continue to work towards an expeditious hearing of the entire case, it said.
"In addition to the charge-sheets done by CBI, the Enforcement Directorate has also filed a charge-sheet against Mallya and the court has also issued a non-bailable warrant against him on 5 July, 2017," the statement added.
After the hearing, Mallya told reporters outside the court, "Let them present whatever they want. We will present our case."
In April, he had attended a central London police station for his arrest and was released on conditional bail a few hours later after providing a bail bond worth 650,000 pounds, assuring the court of abiding by all conditions associated with extradition proceedings, such as the surrender of his passport and a ban on him possessing any travel documents.
The first case management hearing in the case took place on 13 June, when 4 December had been pencilled in as a tentative final hearing date.
If the chief magistrate rules in favour of extradition at the end of the trial, the UK home secretary must order Mallya's extradition within two months of the appropriate day.
However, the case can go through a series of appeals before arriving at a conclusion.
India and the UK have an Extradition Treaty, signed in 1992, but so far only one extradition has taken place under the arrangement - Samirbhai Vinubhai Patel, who was sent back to India last October to face trial in connection with his involvement in the post-Godhra riots of 2002.
However, unlike Mallya, he had submitted to the extradition order without legal challenge.
World
Sources said that everyone agreed that the PML-N should implement the economic agenda for the remaining term and then announce the next elections in consultation with the coalition partners
World
Irish unity did not play a big role in this year's Northern Ireland election campaign, which was dominated by more immediate worries, especially a cost-of-living crisis driven by the soaring costs of food and fuel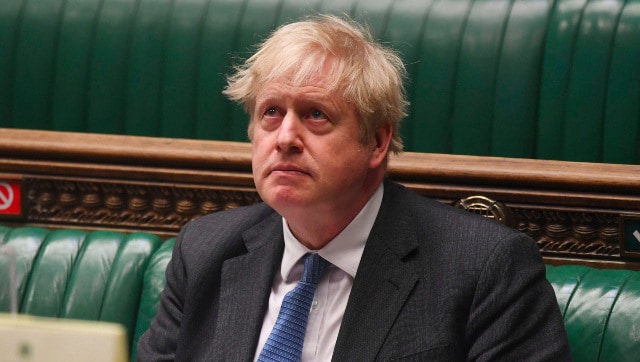 World
Conservative Party chairman Oliver Dowden acknowledged the results in London were 'difficult' but said the 'more mixed picture' elsewhere showed Labour did not have the momentum to win the next general election