Vijay Mallya extradition case: UK court says liquor baron relied on 'flawed' material to discredit CBI, ED
The Crown Prosecution Service (CPS) on Tuesday tore into the evidence provided by a political expert deposed by Vijay Mallya's defence, claiming that he had relied on flawed material to discredit Indian investigation agencies like the CBI and Enforcement Directorate (ED).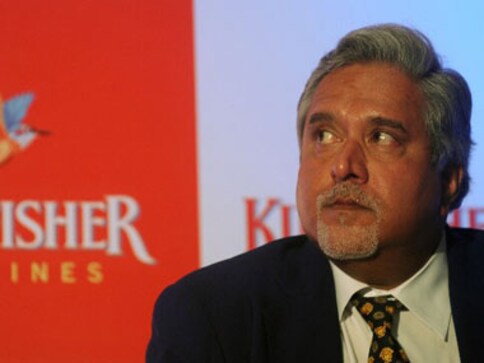 London: The Crown Prosecution Service (CPS) on Tuesday tore into the evidence provided by a political expert deposed by Vijay Mallya's defence, claiming that he had relied on flawed material to discredit Indian investigation agencies like the CBI and Enforcement Directorate (ED).
Mallya's extradition trial opened on day five at Westminster Magistrates' Court in London with Lawrence Saez, a professor in the Department of Politics at the School of Oriental and Asian Studies (SOAS) in London, taking the stand.
Saez gave his expert opinion on the Indian political system as part of which he called into question the impartiality of the CBI and the appointment of its special director, Rakesh Asthana, in particular.
Mallya's counsel Clare Montgomery took Saez through his written statement, which relied on a past Supreme Court of India ruling to describe the CBI as a "caged parrot speaking in its master's voice" and also memoirs of past CBI directors which detailed ways in which their investigation could be "interfered with".
CPS barrister Mark Summers, arguing on behalf of Indian government, took him to task on this aspect, stressing that the 1997 Supreme Court judgement he had quoted from had resulted in the creation of the Central Vigilance Commission (CVC), which has "independent oversight over the CBI".
"The commission does not feature anywhere in your report evaluating CBI's independence," Summers rebuked, also pointing to the annual report of the Indian Ministry of Personnel, Public Grievances and Pensions, which describes the CBI as a trustworthy "premier investigation agency" of the country.
He sought to discredit Saez's views in their entirety for not taking into account such sources and instead relying heavily on Indian press reports, including those claiming the appointment of Asthana as CBI special director was politically motivated.
"You make a broad attack on the CBI and raise serious allegations about the character and professional integrity of its director, Asthana. People take experts like you seriously and would assume that you would not regurgitate press reports while evaluating your information," Summers said.
Summers referred to a Supreme Court order dated November 28 which had ruled that Asthana's appointment as CBI special director "suffers from no illegality" and that the news reports in the Indian media which had raised doubts about its legality were "factually incorrect".
Saez insisted that though the court had "exonerated" Asthana, he stood by his view that there remain "serious issues regarding the independence of the CBI as a whole" and that he had only relied on news reports from highly regarded newspapers in India.
As part of his witness statement, he claimed that 61-year-old Mallya is being "unfairly persecuted on account of his high profile corporate persona" and being "unfairly targeted" by political parties trying to lobby for political gains against each other.
"He is a prominent businessman and my contention is that both the BJP and Congress used this case for their own political gains to blame each other," Saez said.
His witness statement was followed by the second-half of the cross-examination of Paul Rex, the banking expert deposed by Mallya's defence team last week.
Summers sought to establish that Mallya had misused the loan he acquired from IDBI for purposes other than those specified, but Rex's assessment was that most of the transactions fell under general corporate purposes of Kingfisher Airlines.
If the Government of India is right about the corporate jet being Mallya's own plaything, payment for it was not contemplated in the communications with the bank, Summers stated in his cross-examination of the banking expert.
However, Rex maintained that "corporate jets are not unusual in very large companies". He also indicated that he had seen no sign of "dishonesty" among the banks that lent the money and that the specific IDBI loan under scrutiny "fell in with same financing approach that the rest of the consortium had adopted".
The trial, which opened on 4 December, is aimed at laying out a prima facie case of fraud against Mallya, who has been based in the UK since March 2016.
It will also seek to prove that there are no "bars to extradition" and that Mallya is assured a fair trial in India over his erstwhile airline's alleged default of over Rs 9,000 crore in loans from a consortium of Indian banks.
The defence is going through a series of expert witness statements to establish that there are no grounds to force the UK-based tycoon to return to India to face allegations of fraud involving his now-defunct Kingfisher Airlines.
Judge Emma Arbuthnot had on Monday directed the CPS to clearly lay out its case in its closing submissions because she feels "very uncertain" about how the Indian banks are involved in the wider case of "conspiracy" involving Mallya.
With Wednesday marked as a non-sitting day, the defence will depose its final expert witness Dr Alan Mitchell on Indian prison conditions and both sides are expected to present their summary statements on the case by Thursday.
Mallya's barrister, Montgomery, has requested the judge for a short hearing after both sides hand in their written closing submissions to present brief oral submissions.
CPS barrister Summers has indicated that he does not require time for oral as well as written submissions.
The judge will determine the course of the closing arguments and a date for her ruling by 20 December, which is now marked as the last day of the trial when arguments around "admissibility" of some of the evidence presented by the Indian authorities will be taken up.
While the CPS stand is that Mallya did not intend to repay the loans he sought because his airline's demise was inevitable, Montgomery is trying to establish that Kingfisher Airlines was suffering from consequences of a wider global financial crisis.
Mallya's legal team has also claimed that the case against him is "politically motivated". Mallya was arrested by Scotland Yard on an extradition warrant in April this year and has been out on bail on a bond worth 650,000 pounds.
Chief Magistrate Arbuthnot will present her ruling within a timeframe she sets out at the end of the trial. If she rules in favour of the Indian government, the UK home secretary will have to sign Mallya's extradition order within two months.
Both sides are expected to have the chance to appeal in higher courts in the UK against the Chief Magistrate's verdict.
India
The first summon was issued to the Rajya Sabha MP Sanjay Raut for Tuesday but he sought more time citing official commitments and a meeting he was supposed to attend at Alibaug
Politics
Sanjay Raut has been summoned by the federal probe agency for questioning in a money laundering case linked to the re-development of a Mumbai 'chawl' and other related financial transactions involving his wife and friends
Politics
The Congress president had been summoned by ED for questioning in a money laundering case related to the National Herald newspaper on 23 June