Vijay Mallya convicted in cheque bouncing case; sentencing on 5 May
The court did not pronounce the punishment as Vijay Mallya was not present in the court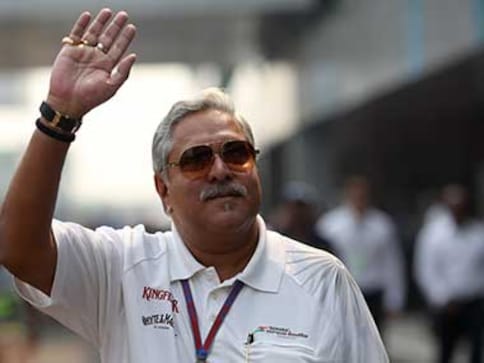 Hyderabad - A local court on Wednesday convicted industrialist Vijay Mallya in a cheque-bouncing case filed against him by GMR Hyderabad International Airport Ltd.
The court, however, did not pronounce the quantum of punishment as the Rajya Sabha MP, who left the country last month, was not present in the court, Mallya's lawyer H Sudhakar Rao said.
The quantum of punishment is expected to be pronounced on May 5 by the court, GMR lawyer Ashok Reddy said.
"Two cases pertaining to cheque-bouncing were going on against Kingfisher Airlines in the court and the matter was posted for arguments. After the arguments today, the court convicted Mallaya, Kingfisher and a senior official of the airline under section 138 of Negotiable Instruments Act.
"Because Vijay Mallya was not here, the sentence has not been pronounced...only conviction has been recorded. Since no accused have appeared before the court, only conviction has been recorded," Sudhakar Rao told PTI.
The court had earlier issued a non-bailable warrant against the Kingfisher Airlines, its chairman Vijay Mallya and another senior official of the company for allegedly dishonouring of a cheque of Rs 50 lakh given to GMR Hyderabad International Airport Ltd (GHIAL) which operates the Rajiv Gandhi International Airport here.
GHIAL had in October, 2012, withdrawn a case over `bounced' cheques against Mallya after the airline agreed to pay the outstanding amount due to the airport operator.
However, Kingfisher made only a part of the payment and defaulted on the rest, prompting the airport operator to approach the court.
The Ministry of External Affairs recently suspended Mallya's diplomatic passport for a period of 4 weeks on the advice of Enforcement Directorate which two days ago obtained an NBW against him from a Mumbai court in a money-laundering case.
The Kingfisher Airlines, promoted by Mallya, has defaulted on repayment of over Rs 9,000 crore of bank loan.
India
The NBW was issued after he failed to appear before the court in pursuance of the earlier NBW issued against him on 18 February.
Entertainment
The Bombay High Court today stayed the execution of a non-bailable warrant issued against actor Preity Zinta for failing to appear before a magistrate in a cheque bounce case.
India
Congress MP Mohd Azharuddin was today slapped a cost of Rs 15 lakh by a Delhi court for showing "utter disdain" to it by not appearing before it in a cheque bounce case and "wasting its time."