Vijay Mallya case: The tale of a 'billionaire playboy who charmed and cajoled bankers into losing their common sense'
Mallya's case is not an example of genuine business failure alone but a clear case of alleged serious financial irregularities, frauds, fund diversions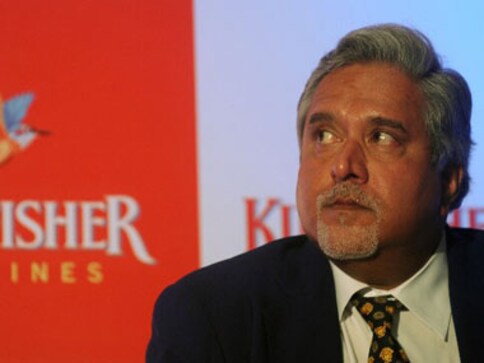 Former Kingfisher Airlines (KFA) boss Vijay Mallya, who is on a self-imposed exile in the UK since 2 March, 2016 after his airline defaulted Rs 10,000 crore loans, must have had a smile on his face after a long time. One of the top cabinet ministers in the Narendra Modi government uttered a few words of sympathy for him on Thursday.
Speaking at the Times Networks India Economic Conclave in Mumbai, Nitin Gadkari said it is unfair to call "Vijay Mallyaji" a chor for one loan default. "If Nirav Modi or Vijay Mallyaji have committed fraud then send them to jail, but if we label everyone who is in financial trouble as fraudsters, then the economy will not progress," Gadkari said.
The minister also questioned 'wilful defaulter status' of Mallya and cited the businessman's repayment records in the past before he stepped into civil aviation.
But, Mallya's joy was short-lived. Gadkari later clarified his comment was aimed at those entrepreneurs who are facing genuine business failure on account of business downturns and was not about fraudsters.
There is a clear difference between business cycle downturns and financial fraud. My statement is about support during downturns to protect jobs. FRAUD is completely UNACCEPTABLE.

— Nitin Gadkari (@nitin_gadkari) December 14, 2018
Gadkari's comment and clarification came at a time when the government is fighting hard in UK courts to get Mallya extradited back to India and is smelling a victory after the case tilted in India's favour last week when a UK court ordered his extradition.
Of course, the show isn't over yet; Mallya can still appeal the verdict. The following observations in the Mallya case give us interesting details on how Mallya took the banks for a ride and colluded with them to flout rules:
Mallya's case is not an example of genuine business failure but a clear case of alleged serious financial irregularities, frauds, fund diversions and misrepresentation of facts colluding with bank officials. The judge has also dismissed an allegation of political conspiracy against Mallya. This is what Westminster Magistrates' Court Chief Magistrate Judge Emma Arbuthnot notes in her findings responding to the allegation that Mallya's case is politically motivated.
Read Westminster Magistrates' Court full verdict on Mallya's extradition here:
Comment from the judge: "I find that because both Congress and the BJP are blaming him and others for the state banks' losses that does not mean that he is being prosecuted for his political opinions, even in the wide sense of the word. By a finding of a prima facie case, I acknowledge that this case is being brought on evidence which may or may not lead to the conviction of the RP. There is no sign that this is a false case being mounted against him to assuage CBI's political masters as Professor Saez would have it." (Professor Lawrence Saez is a political-economic scientist who was presented as a witness by Mallya's legal team.)
1) The very reason why banks have been chasing Mallya to get back the money Kingfisher owed them was that Mallya had given a personal guarantee to secure the loan. He is not being unduly dragged into this case. Remember, Mallya, the guarantor wasn't willing to honour his assurance to banks till 2016. When he finally agreed to come with a settlement offer,  banks called it a vague proposal.
2) Another critical point the Judge has noted in last week's judgment was the use of bank money for purposes other than the stated ones.
Comment: "I find that there was a misrepresentation about what the loans would be used for. I do not accept that KFA at the point of applying for the loans was intending to use the money just for the services set out in the SBI Appraisal Note. At that stage, with the desperate financial situation the company was in, it was going to use the money in any way it wanted to, whatever the terms of the loan or loans. Mentions of 'round robins' in the documentation show what KFA was capable of doing. There is a prima facie case of making false representations to make a gain for himself or a loss to another."
3) To illustrate the case of misrepresentation of facts, the judge highlighted what A Raghunathan, the former CFO of Kingfisher Airlines did. Raghunathan represented that the loss for FY2009 of Kingfisher is around Rs 1,600 crores, whereas the court found that this is a misrepresentation and the actual figure showed a loss of 2,155 crores.
4) Similarly, in the memorandum sent to the credit committee on 7 October 2009, IDBI officials were given the impression that KFA's performance was showing an improvement following the growth in domestic and global economy. The court observed that this is simply untrue if the forecast for FY2010 is compared with the actuals in Q1 and by 7th October, Q2.
Comment: "It is a misrepresentation that is being made to rely on the projections of a loss of 1609 crores being reduced to a loss of 174 crores in FY2010 when it is known that the first half of FY2010 has shown a loss many times greater than the total projected loss for the year."
5) The judgment notes that IDBI Bank, one of the lenders to Kingfisher Airlines, treated it differently from other customers. Even mandatory credit ratings were not insisted upon before the loan was sanctioned. When the credit rating was finally done, it was "set at a level which would normally lead to a refusal to sanction the loans," according to the judgment.
6) The judge lashed out at IDBI Bank officials for flouting golden rules of lending in the Kingfisher case blinded by the charm of Mallya. The following quotes sum it up.
"It is either a case that the various continuing failures were by design and with a motive (possibly financial) which is not clear from the evidence that has been put in front of me, or it is a case of a bank who were in the thrall of this glamorous, flashy, famous, bejewelled, bodyguarded, ostensibly billionaire playboy who charmed and cajoled these bankers into losing their common sense and persuading them to put their own rules and regulations to one side."
7) The judge has found a prima facie case of fraud on money laundering charges against Mallya and noticed that the bank money was clearly used to fund two of his "vanity projects"---Formula 1 racing team and a jet for personal use. In the case of Force India formula 1, IDBI's loan proceeds were used to clear a bill discounting facility with the Bank of Baroda and to release credit facilities which were later used to fund sponsorship payments to Mallya's motor racing team in July 2010.
Comment: "Essentially it appears as if KFA was funding Dr. Mallya's team," the judgment says, adding, "There is clear evidence of dispersal and misapplication of the loan funds and I find a prima facie case the Dr Mallya was involved in a conspiracy to launder money."
It is common sense that had Mallya's default been a genuine result of a business failure, he would not have escaped to the UK; instead, he would have stayed back in India and fought his case in Indian courts. From the very beginning, Mallya exhibited a defiant approach towards Indian investigators and openly challenged  Indian authorities, alleging that media is running a hate campaign against him for political reasons.
The Central Bureau of Investigation, Enforcement Directorate and banks have presented evidence in the UK court to prove that Mallya KFA shutting down was not a genuine business failure. Thus, there are clear charges of wilful default, alleged financial fraud including money laundering activities by Mallya to fund his personal needs.
The evidence has been argued and acknowledged by Judge Arbuthnot when she found a prima facie case against Mallya, recommending his extradition. The judgement leaves no room for speculations on the nature of Mallya's case.
India
At least 10 residential and business locations are being covered by the officials of the federal probe agency under the searches
India
The Enforcement Directorate had summoned Rahul Gandhi to probe alleged financial irregularities in the Congress-promoted Young Indian that owns the National Herald newspaper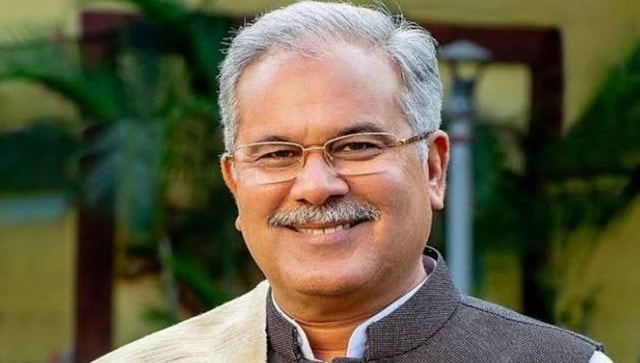 Politics
The ED on Friday issued a fresh summons to Sonia Gandhi asking her to appear on 23 June for questioning in connection with the National Herald money laundering case