Vijay Mallya case: Debt Recovery Tribunal raps banks for casual approach
Terming GoAir and Indigo as 'innocent' third parties, the Debt Recovery Tribunal has rapped banks for filing interim applications in a 'casual and routine manner' to make them party to the Vijay Mallya case.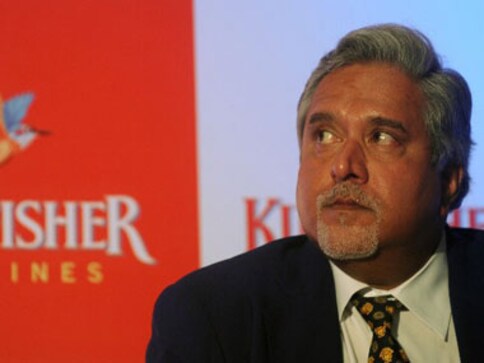 Bengaluru: Terming GoAir and Indigo as "innocent" third parties, the Debt Recovery Tribunal has rapped banks for filing interim applications in a "casual and routine manner" to make them party to the Vijay Mallya case.
"The bankers have filed the applications in a casual and routine manner without all essential details that is required to be furnished in this case," DRT Presiding Officer K Sreenivasan said in his order.
The order was passed on October 18 on an amended plea by a consortium led by Oriental Bank of Commerce for recovery of payment.
On the same day, DRT had also directed European aircraft manufacturer Airbus to deposit with it Rs 192.51 crore towards pre-delivery payment made by banks for purchase of planes by the now-defunct Kingfisher Airlines controlled by Mallya.
The OBC, Corporation Bank and United Bank of India had made a pre-delivery payment of Rs 192.51 crore to Airbus on behalf of Kingfisher Airlines after both parties had signed a purchase agreement in 2005, but the planes were not delivered.
Since Airbus failed to make the pre-delivery payment, the consortium made GoAir and Indigo party to the case by filing applications under garnishee proceedings to recover the money.
It had sought a direction to the budget carriers to deposit the money to be paid by them to Airbus with it, under garnishee proceedings.
A garnishment is a means of getting a monetary judgement against a defendant by ordering a third party (the garnishee) to pay the money, otherwise owed to the defendant, directly to the plaintiff.
Sreenivasan observed that just because the banks had outstandings, it would not be correct on their part to seek orders from DRT, to go on breaking contracts of innocent third parties with a defendant when its very territorial jurisdiction and applicable laws are questioned and is pending consideration before Debt Recovery Appellate Tribunal.
"I am therefore of the view that under the circumstances, no order should be passed, without any valid reason or cause, against any specific innocent third party who have nothing to do with the claim made by the applicants against Airbus in the Original Application," he said.
He also observed that the applicants cannot be permitted to use the tribunal as a tool in search of their enquiries against any third parties without any particulars or valid reasons and in the process trample upon the contracts of 'innocent Indigo and GoAir.'
He said that though the order was apparently sought against Airbus, it would also affect the contract of innocent Indigo and GoAir with Airbus, for no faults of theirs.
Sreenivasan also observed that the banks have not even stated with reasonable proof that Airbus was in any financial distress to justify passing an additional order against them.
"Taking into consideration of the above issues, I am of the view that the interest of the applicants (banks) will be protected if the prayers and reliefs claimed by them in the present applicants are molded and modified so as to bind only the third defendant (Airbus) as party and not any innocent third parties," he said.
"Such an order will be binding on the third defendant (Airbus), at least for the present, subject to the orders of DRAT. This I think will serve the parties and will be sufficient to safeguard the banks' claim made in the OA," he added.
"I therefore propose to mould and modify the relief prayed for by the banks," Sreenivasan said. Kingfisher Airlines owes over Rs 9,000 crore to the SBI-led consortium of 17 banks.
Mallya, who left the country on March 2 and is now in the UK, has been declared a proclaimed offender by a special PMLA court in Mumbai on a plea by the Enforcement Directorate in connection with its money-laundering probe against him in the alleged bank loan default case.
India
"My best flight till now. I love my Papa. He is my Best Friend. I love spending time with him. And when mumma told me he'll fly us today I was just so excited," a caption shared along with the video reads.
Arts & Culture
In an exclusive interview, Sidhartha Mallya talks about mental health, quitting alcohol, his acting plans, and why his new book If I'm Honest is anything but a "PR stunt."