Vijay Mallya breaking silence because 'prime minister, finance minister did not respond' to his letters
Mallya wrote a letter to Prime Minister Narendra Modi which he made public on Twitter on Tuesday.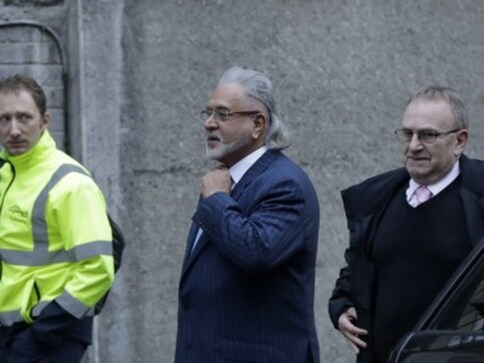 Fugitive liquor baron Vijay Mallya who broke his 'two years of silence' over the controversy surrounding him in the over Rs 9,000-crore Kingfisher Airline loan default case, said the reason he decided to do so was because he wanted to pay up his loan to the banks.
Mallya wrote a letter to Prime Minister Narendra Modi which he made public on Twitter on Tuesday. He denied charges of fraud and money laundering.
The debt-laden airline was grounded in 2012. Vijay Mallya moved to the United Kingdom in March last year.
In an exclusive interview with CNBC-TV18, Mallya said he chose to make a public statement now as he and his firm, United Breweries Holdings Ltd (UBHL) had filed an application before the Karnataka High Court on 22 June, 2018. In his application he had sought permission to sell assets worth nearly Rs 13,900 crore and repay creditors, he told the TV channel.
"We have requested the courts' permission to allow us to sell these assets under judicial supervision and repay creditors ... if the criminal agencies such as ED (Enforcement Directorate) or CBI (Central Bureau of Investigation) object to my proposal, and object to the sale of assets, it will clearly demonstrate that there is an agenda against me, "the Poster Boy" beyond recovery of dues to public sector banks," he said.
Mallya also said that he had made and continued to make every effort, in good faith to settle with the public sector banks. But he said there is 'nothing' he could do if ' politically motivated' extraneous factors interfered on the case.
In the letter to the prime minister, Mallya requested 'patience and understanding of the severe predicaments that I am currently facing'. He offered to settle with the lenders.
Mallya released a media statement from the UK, in which he said that he wrote letters to the prime minister and finance minister on 15 April 2016 but received no response from them. Hence, he said, he was making these letters public to put things in the right perspective.
World
Prime Minister Narendra Modi asserted that India has been and will continue to be the 'first responder' to any need or crisis Maldives faces
India
The ties between India and the Maldives have been on an upswing since Solih took charge of the top office in November 2018. Prime Minister Modi attended the inauguration ceremony of president Solih
World
Prime Minister Modi also expressed hope that Sri Lanka will witness quick economic recovery, ensuring the prosperity and well-being of its people