Videocon low row: CBI court allows Rajiv Kochhar to travel abroad; orders to deposit cash security of Rs 5 lakh for six months
CBI court tells Rajiv Kochhar to ensure that he appears before the CBI within 10 days of being called for questioning.
The Central Bureau of Investigation (CBI) Court has allowed Rajiv Kochhar, the brother-in-law of ICICI Bank MD and CEO Chanda Kochhar, to travel abroad, months after the agency issued a lookout notice against him, according to a media report.
Rajiv, according to The Economic Times, was asked to deposit a cash security of Rs 5 lakh for six months. The court also ordered Rajiv to ensure that he appears before the CBI within 10 days of being called for questioning.
"It is made clear impugned LOC issued in present case stands lapse and on completion of formalities, permission is granted to travel abroad, in respect of impugned LOC only. CBI is at liberty to issue fresh LOC, if required, as per rule," the court was quoted as saying by the newspaper.
In early April, the CBI detained Kochhar at the Mumbai airport, on the basis of a lookout circular. Kochhar was trying to board a flight for a South East Asian country,
The CBI questioned Kocchar and Mahesh Chandra Pugalia, a close aide of Videocon Group chief Venugopal Dhoot in connection with a case relating to a Rs 3,250 crore ICICI loan to the Group in 2012.
Rajiv Kochhar is the founder and CEO of Singapore-headquartered Avista Advisory Group, a financial services company focused on South East Asia and India.
According to agency officials, he was asked about the role of his Singapore-based firm in the restructuring of the loan. He was also asked about the help he extended to Videocon in securing the loan from ICICI Bank.
ICICI Bank's Rs 3,250 crore loan was part of a Rs 40,000 crore credit facility provided to the Videocon Group, by a consortium of 20 banks led by the State Bank of India (SBI).
The CBI had registered a preliminary inquiry against Chanda Kochhar's husband Deepak, a few Videocon Group officials and others to determine any wrongdoing or otherwise in the sanctioning of the ICICI loan to the Group.
Chanda, who is facing questions of conflict of interest in the case, has not been named in the preliminary inquiry, which was registered after news reports raised questions about the Videocon Chairman giving a Rs 64 crore loan to a firm he jointly promoted with Deepak, six months after his group received the Rs 3,250 crore ICICI loan.
With inputs from agencies
Find latest and upcoming tech gadgets online on Tech2 Gadgets. Get technology news, gadgets reviews & ratings. Popular gadgets including laptop, tablet and mobile specifications, features, prices, comparison.
India
Sushant Singh Rajput's father KK Singh had spoken to Nitish Kumar and requested the CBI to investigate the matter.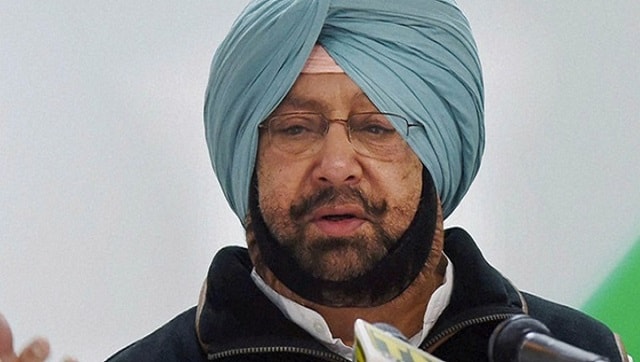 India
The Punjab CM said his Delhi counterpart's demand was nothing but a 'political gimmick' aimed at regaining AAP's lost foothold in the state