Videocon loan row: Banking Regulation Act may absolve Chanda Kochhar; but shouldn't ICICI Bank stop clinging to technicalities?
Clinging to loopholes in the law is the hallmark of those who evade laws. People had high expectations of ICICI Bank boss Chanda Kochhar.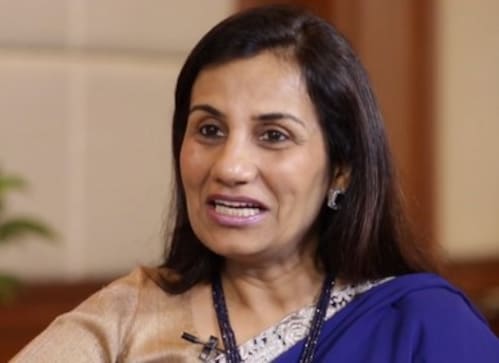 Caesar's wife should be above suspicion and beyond reproach. Chanda Kocchar, the managing director and CEO of the marquee ICICI Bank who is in the eye of storm over a Rs 3,250 crore ICICI loan given to the Videocon group, perhaps would have spared herself the blushes had she risen above legal niceties and refused to participate in the consortium that gave that loan. ICICI says its stake in the consortium is less than 10 percent. So what say the purists?
The issue hogged headlines following a complaint by activist shareholder Arvind Gupta. The thrust of the complaint by the shareholder was that Videocon Group promoter Venugopal Dhoot gave funds to NuPower Renewables run by Chanda Kochhar's husband, Deepak, raising questions about whether there was any quid pro quo involved i.e. mutual back scratching.
It now turns out that the bank's board was blissfully unaware of the deal which is understandable as the transaction was, after all, not even a blip on their radar. Furthermore, it appears that ICICI Bank Chairman MK Sharma conducted an internal inquiry two years ago and found no wrongdoing at all.
Indeed, there was no wrongdoing if one goes through The Banking Regulation Act, 1949. Section 20 thereof, while prohibiting loans to directors, maintains a studied and curious silence on loans to their relatives. In sharp contrast, Section 185 of The Companies Act, 2013, and its predecessor of 1956 vintage, comprehensively prohibit loans to directors and their charmed circle including relatives.
But truth be told, the transaction was governed by The Banking Regulation Act and not by the Companies Act. In fact Section 20 of the Banking Regulation Act explicitly overrides the Companies Act. And Section 20 indeed absolves Chanda Kocchar of any wrongdoing. This is curious.  It should have been the other way round if at all because banks are in the business of giving loans more than non-banking companies to which the Companies Act applies.
L'affaire Chanda Kocchar should trigger an immediate amendment to the Banking Regulation Act saying loans direct or indirect, small or big are barred to directors and their relatives as well as to entities in which they are directly or indirectly interested.
While MK Sharma's clean chit and Chanda Kocchar's innocent disavowal of any insidious role in the affair cannot be questioned the way the law stands at the relevant point of time, the fact remains that Chanda Kocchar did not conduct herself like Caesar's wife. She ought to have put all the cards on the table before the credit committee of the ICICI bank and recused herself from its meetings.  Indeed, she should have, in the manner of Caesar's wife, asked ICICI to reject the loan proposal no matter how small the bank's stake was in the consortium.
Clinging to technicalities and loopholes in law is the hallmark of those who evade the law, including income tax evaders. But people had very high expectations of Chanda Kocchar, who, together with the other women of her time -- Indira Nooyi of Pepsi and Shikha Sharma of Axis Bank -- were hailed for daring to break the glass ceiling in a male-dominated world.  The ICICI loan row may be small in comparison to scams committed by Nirav Modi with regard to the Punjab National Bank (PNB) fraud and Vijay Mallya of Kingfisher infamy, but it has shocked the nation's conscience more because it has pushed across an impression that an insider, a person at the helm, facilitated the loot, howsoever small in size. A case of the fence eating the crop.
(The writer is a senior columnist and tweets @smurlidharan)         
Find latest and upcoming tech gadgets online on Tech2 Gadgets. Get technology news, gadgets reviews & ratings. Popular gadgets including laptop, tablet and mobile specifications, features, prices, comparison.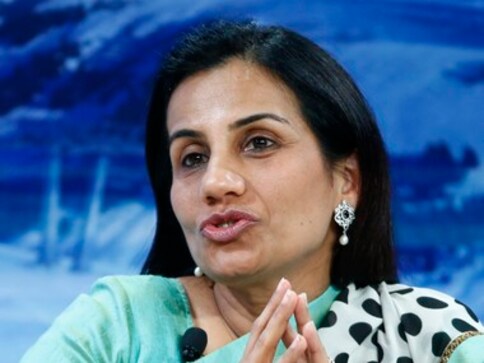 Business
It's highly surprising as to why a bank, of the stature of ICICI, is still not welcoming an independent probe into the Videocon loan controversy.
Business
ICICI Bank shareholders seek answers on conflict-of-interest allegations raised against Chanda Kochhar, days after the PMO ordered agencies to probe the row.
Business
Only a deeper probe will reveal whether ICICI Bank-Videocon-Kochhars were party to a genuine business deal or whether this is a case of a quid-pro-quo deal.